Margaret Greenwood makes delicious jam. She also makes a damn good cheddar biscuit.
It's no secret that we love M. Greenwood Jam. We've got an adult PB+J, Sweet + Savory Ricotta Toast and stunning Lady Date Cheese Board to prove it.
When we tasted their apple butter for the first time we knew immediately that biscuits would be the perfect pairing. And when Margaret herself offered up a recipe for what she said were awesome clothbound cheddar biscuits, the only logical next step was to invite her over for a morning of biscuit making.
We gathered the ingredients and headed to Crafted Kitchen in DTLA to help break in the new space.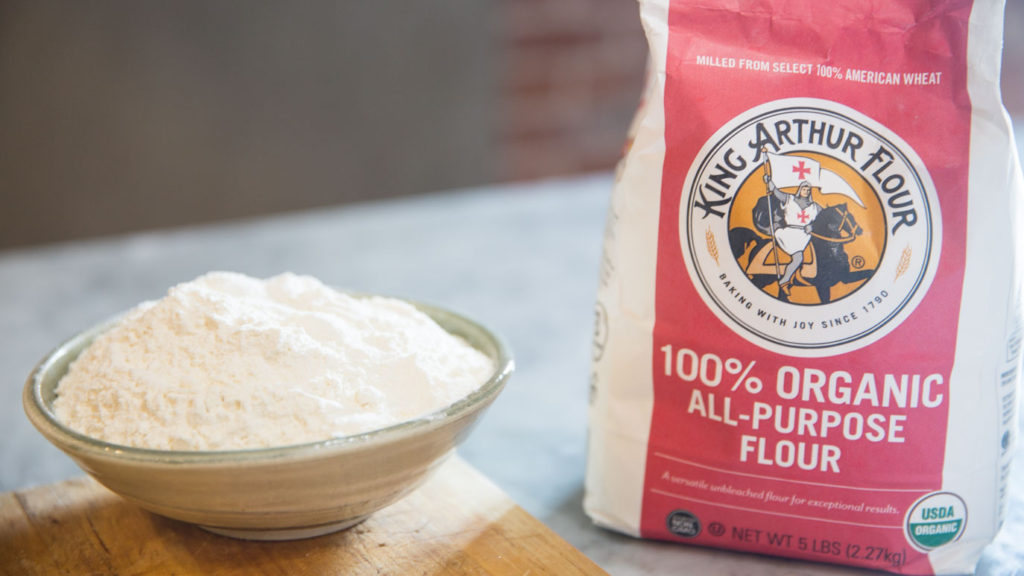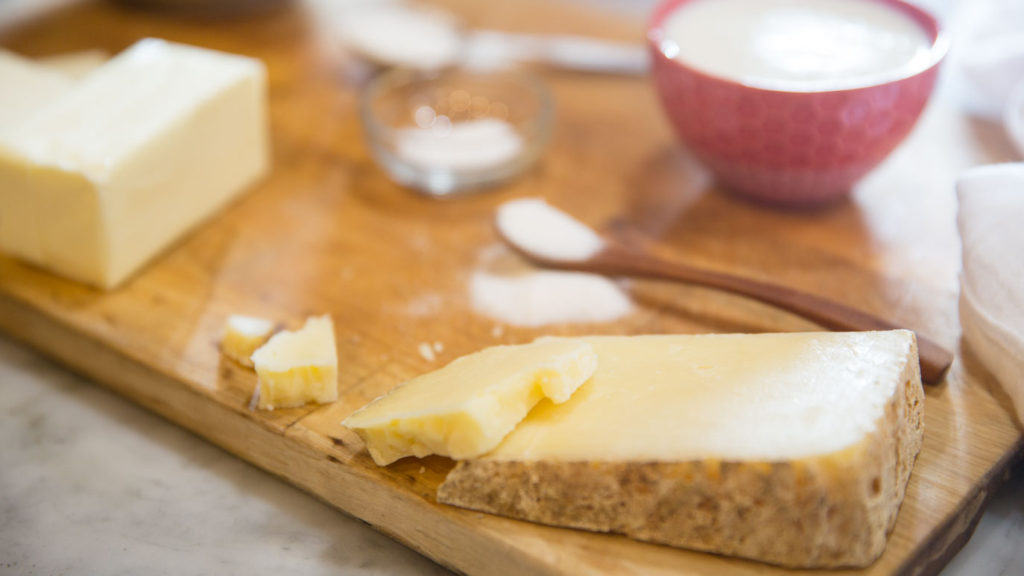 These biscuits are traditional, which means they are full of gluten-y flour-y goodness. We chose King Arthur's 100% Organic flour for this recipe. It's widely available so you can recreate this exact recipe at home and is not enriched or bleached, which we value.
To the flour Margaret added buttermilk, butter, a pinch of salt, sugar, baking powder, baking soda + grated Fiscalini Bandage Wrapped Cheddar Cheese.
The dry ingredients are mixed first, then butter is added in chunks and combined by hand until small balls of flour and butter form.  Next the buttermilk is poured into the bowl, and the mixture comes together.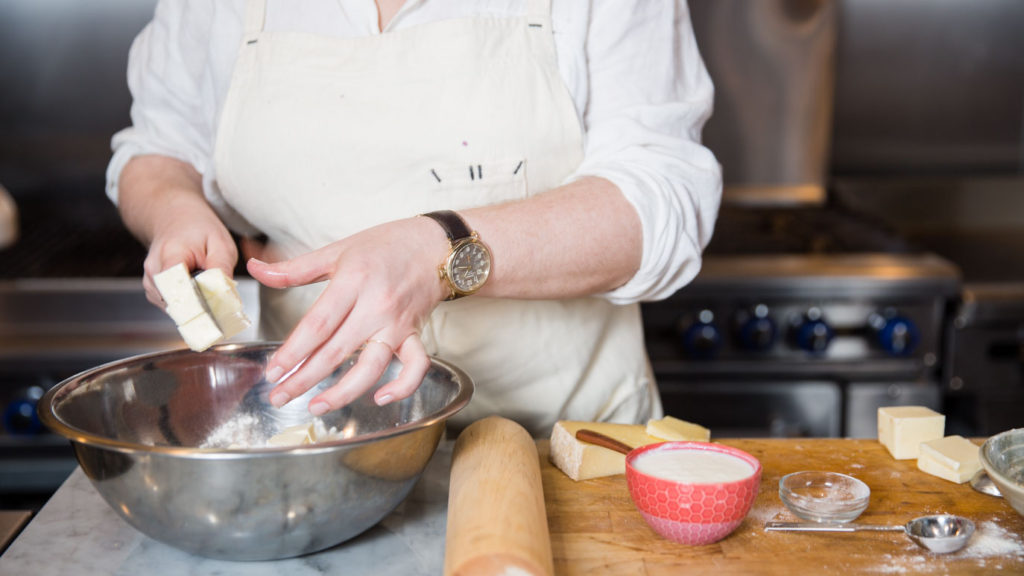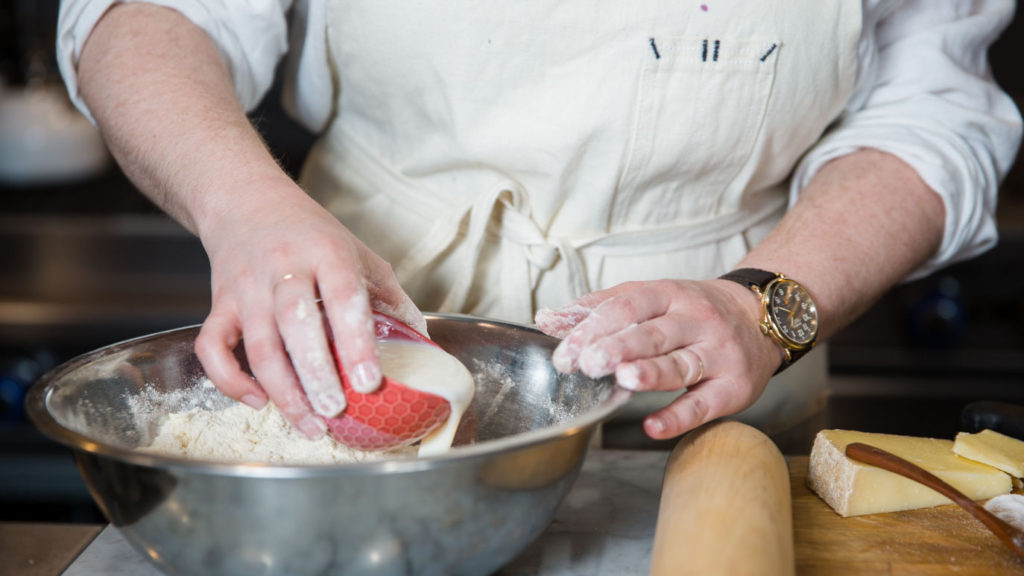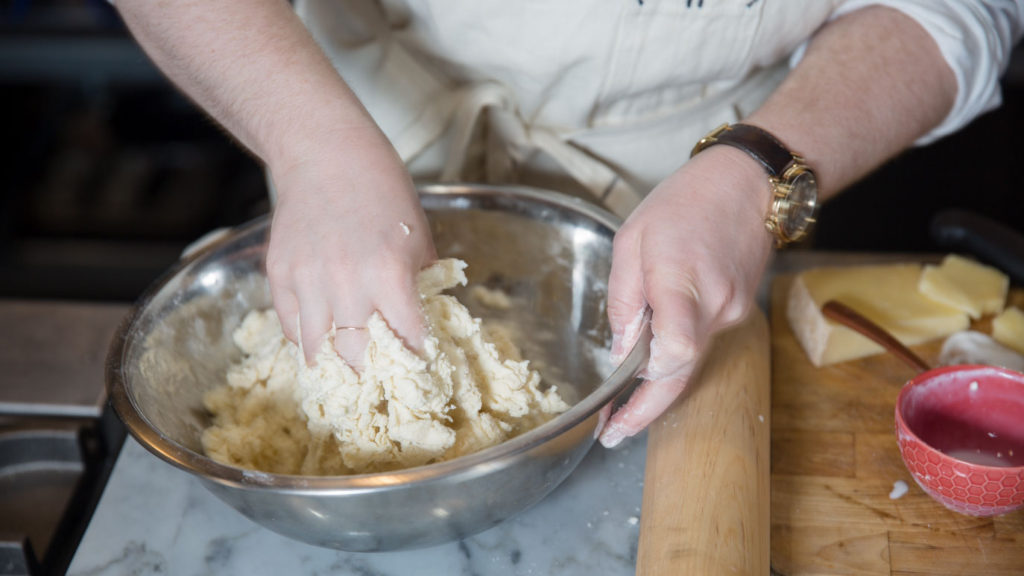 The final step is to grate the aged cheddar, and gently combine it with the other ingredients.
We LOVE clothbound and bandage wrapped cheddars. In California Fiscalini is easy to find – if you're on the east coast Cabot's Clothbound Cheddar is a perfect cheese to substitute.
Fiscalini's cheese is made in traditional 60 pounds wheels, bound in cheesecloth to protect the cheese during aging, and hand-turned daily for the first two months of its 14 month aging process. It's a firm, crumbly, straw-colored cheddar with a great nutty, slightly smoky and earthy finish compared to other cheddars.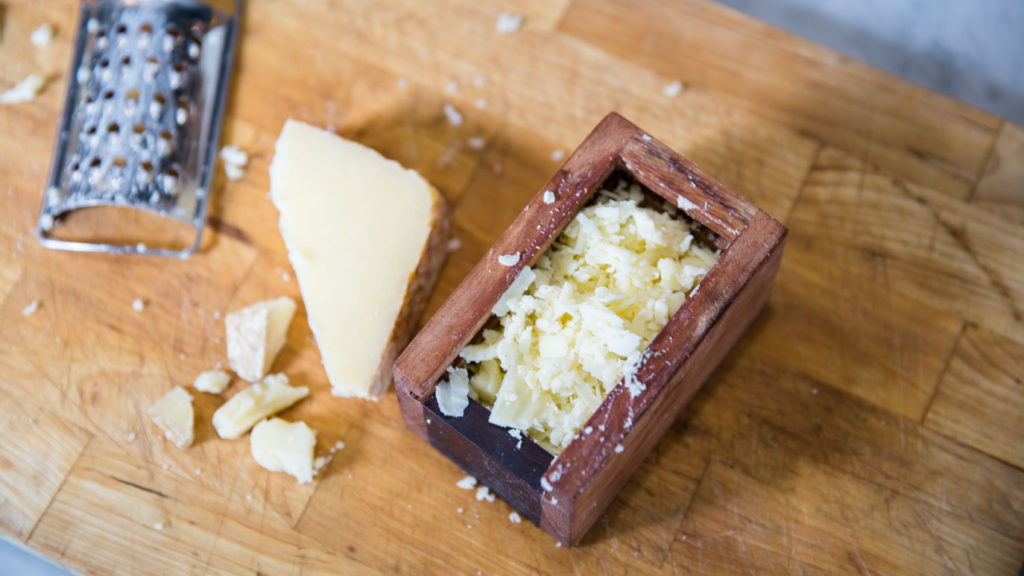 Once the cheese was combined, and we gobbled up any leftover bits, it was time to roll out the dough, cut the biscuits and pop'em in the oven!
And… no fancy biscuit cutters were used in the making of these biscuits. Margaret used a small glass and it worked perfectly.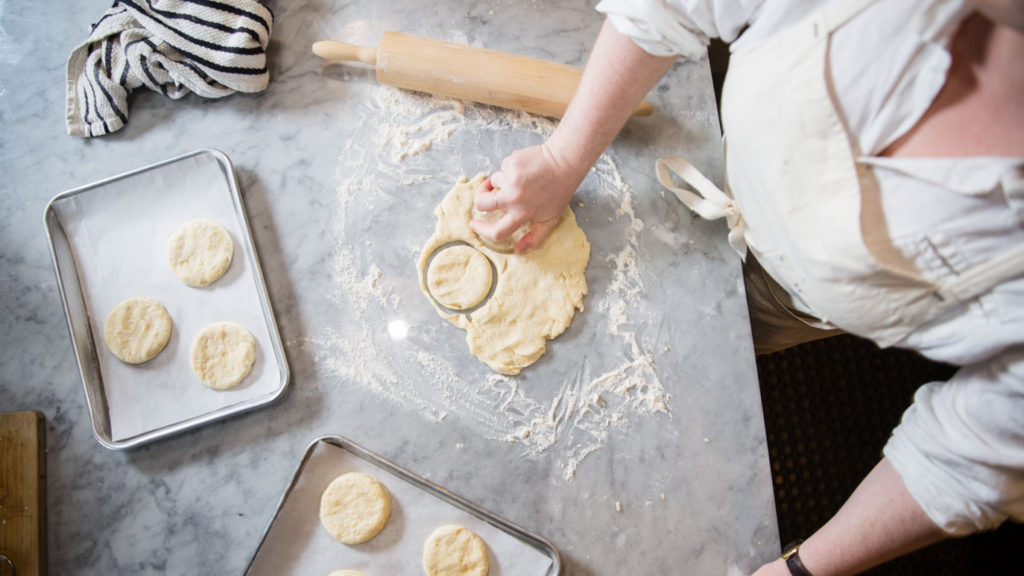 The biscuits were baked to a perfect golden color and then it was time to eat!!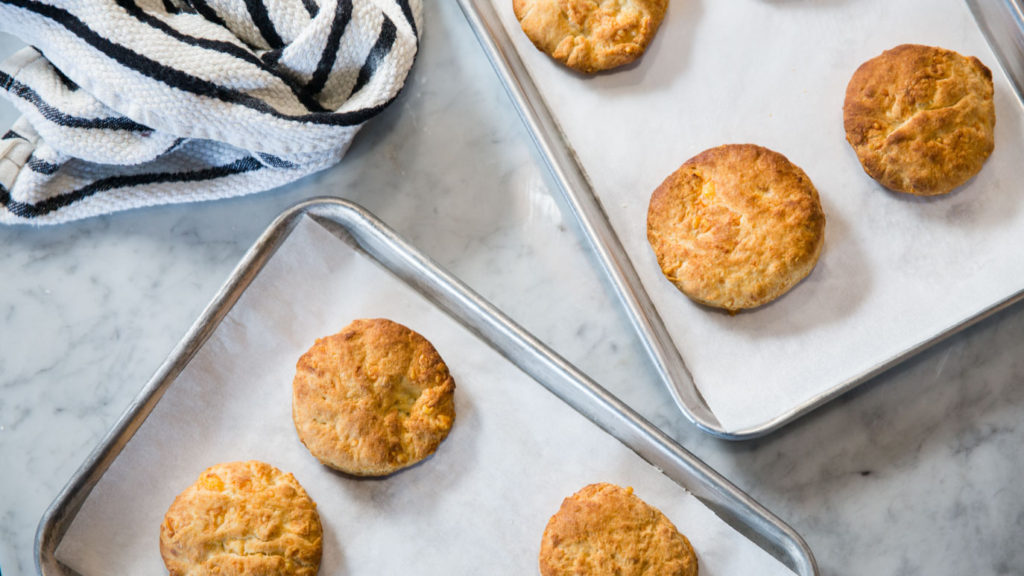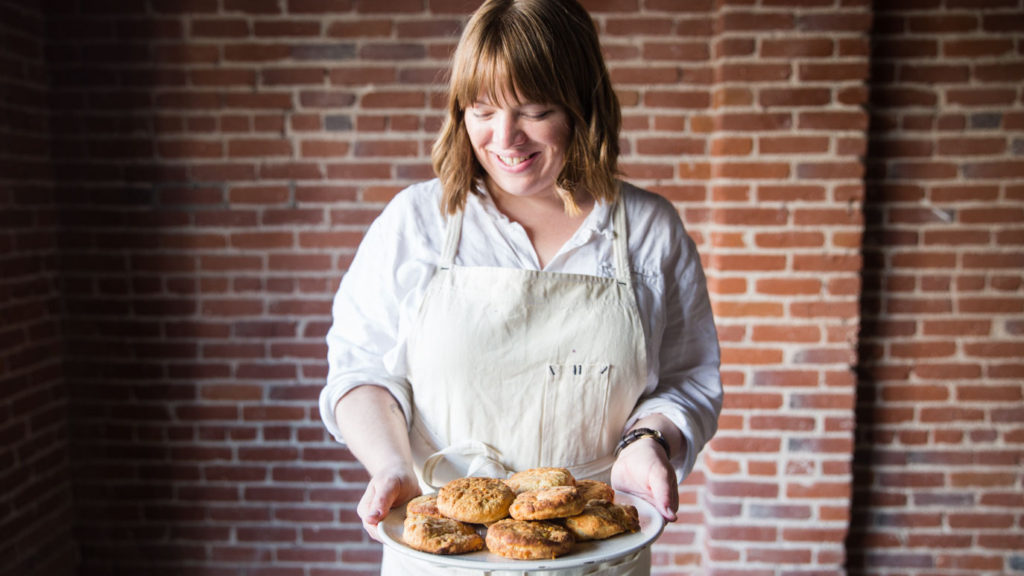 Naturally we had to serve the Apple Butter that inspired this whole delicious day. We also popped open a jar of M.Greenwood's Red Pepper Jam, found a bit more bandage wrapped cheddar to grate, and offered up some raw butter from Organic Pastures.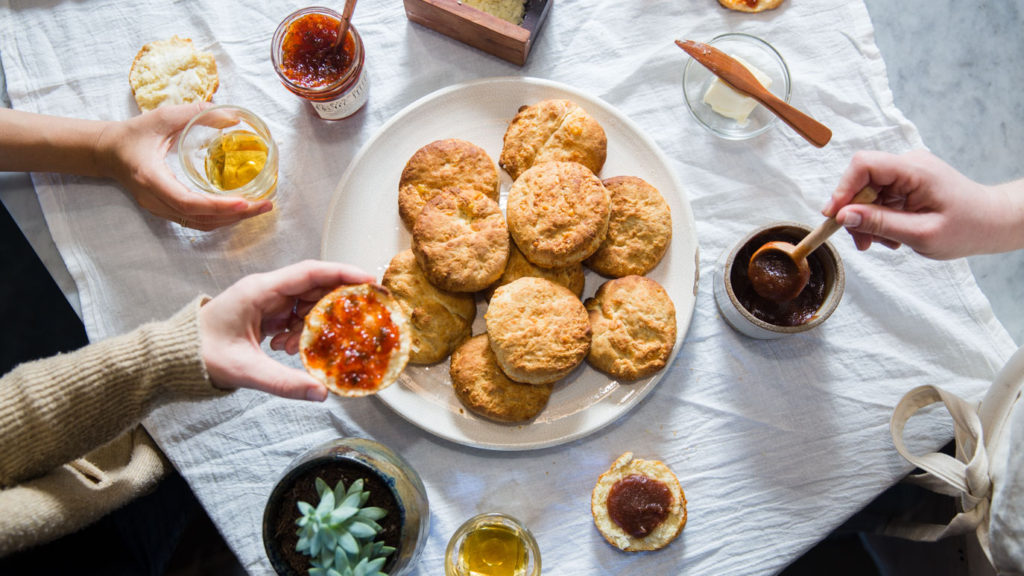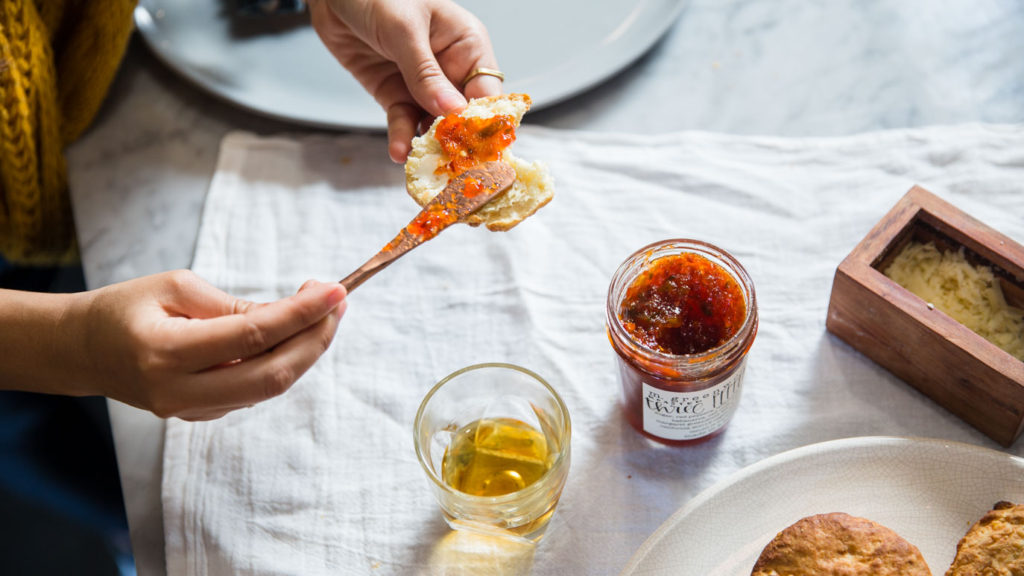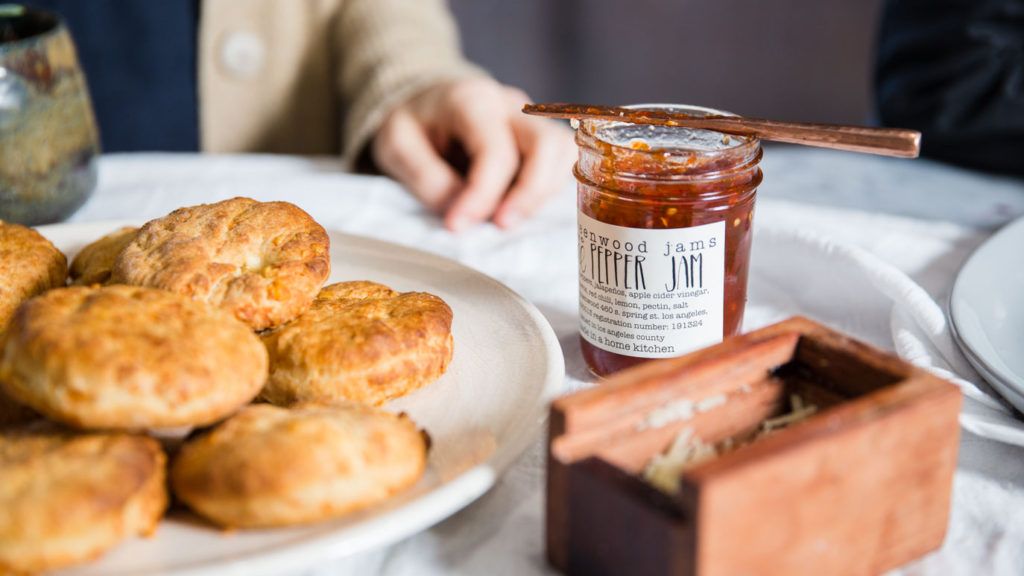 And lucky for us, one of the genius ladies of L+M brought a bottle of bourbon. After a few hours in the kitchen having too much fun it seemed like the perfect way to end the day. Cheers!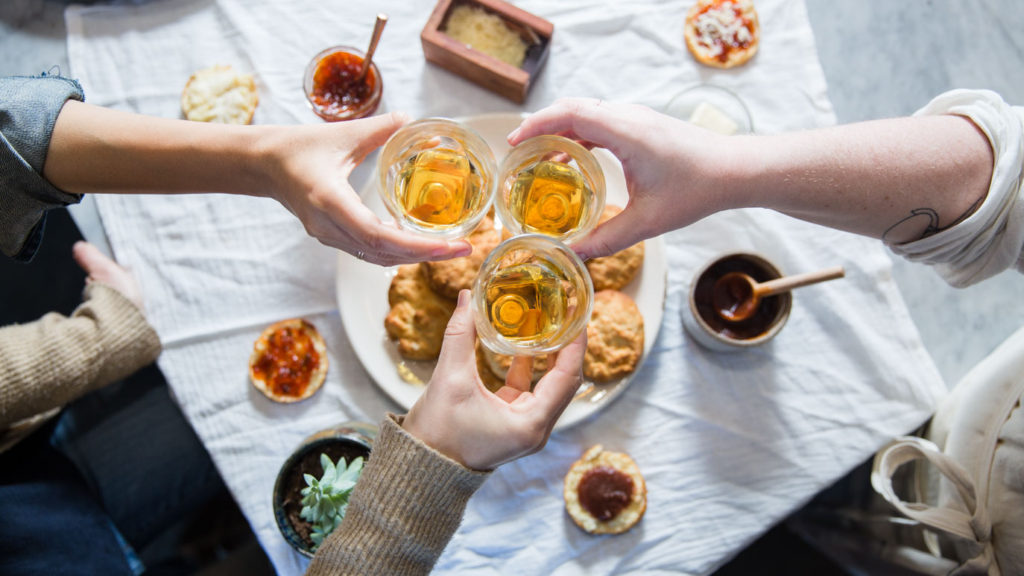 Clothbound Cheddar Biscuits
Ingredients
2 1/4 cups all purpose flour
2 tsp sugar
1 tbsp baking powder
3/4 tsp salt
3/4 tsp baking soda
9 tbsp chilled, unsalted butter
3/4 cup buttermilk
approx 1/2 cup clothbound cheddar cheese
Makes 8-10 biscuits
Preparation
Preheat the oven to 425 degrees F.
Mix the flour, sugar, salt, baking powder and baking soda in a large bowl.
Add the butter in chunks and combine it with your hands until the butter is the size of peas.
Pour in the buttermilk and mix just until moistened throughout.
Fold in the grated cheddar cheese.
Dump the biscuit mixture onto a well-floured board and roll the dough out. With a sharp, floured knife, biscuit cutter, or rocks glass, cut the dough into rounds. Transfer to a sheet pan lined with parchment paper and bake for 20 to 25 minutes, until the tops are browned and the biscuits are cooked through. Serve warm.