Girlfriends have always played an important role in our lives, and it seems as we get older strong female relationships become more vital than ever.
Regularly scheduled Lady Dates are important for decision making, healing, learning, venting, crying, laughing, walking through fear, and sharing all of life's important and ridiculous moments. When we get together with our favorite ladies, cheese, fruit, veggies and a healthy dose of our favorite wines are always on the menu.  We aim to keep it pretty, and feminine, and don't shy away from difficult conversations.
Our most recent gathering was set outdoors, surrounded by flowers, sunshine and fresh air.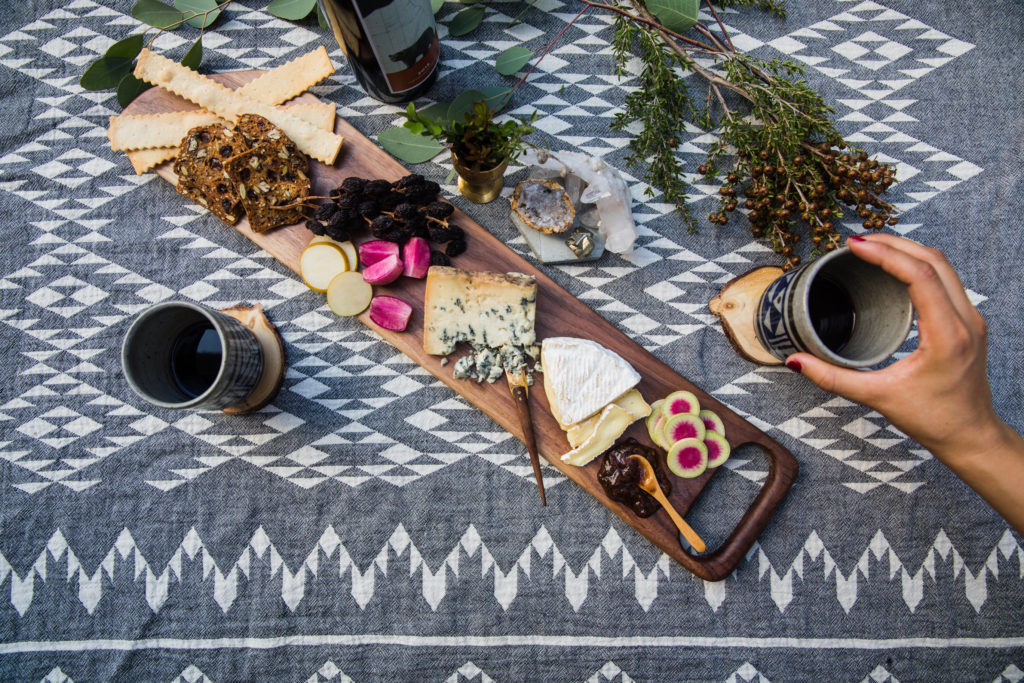 We paired a calming gray and white color theme was paired with bold flavors and splashes of color.
Jasper Hill Creamery's bold "Bayley Hazan Blue" cheese and creamy "Moses Sleeper" Brie were the foundation of the cheese board, flanked by hot pink Watermelon Radishes that added a bit of spice, and lots of great color.
Red wine in sturdy mugs (we are outside after all), raisins dried on the vine, M. Greenwood Strawberry Jam, and assorted crackers round out the board.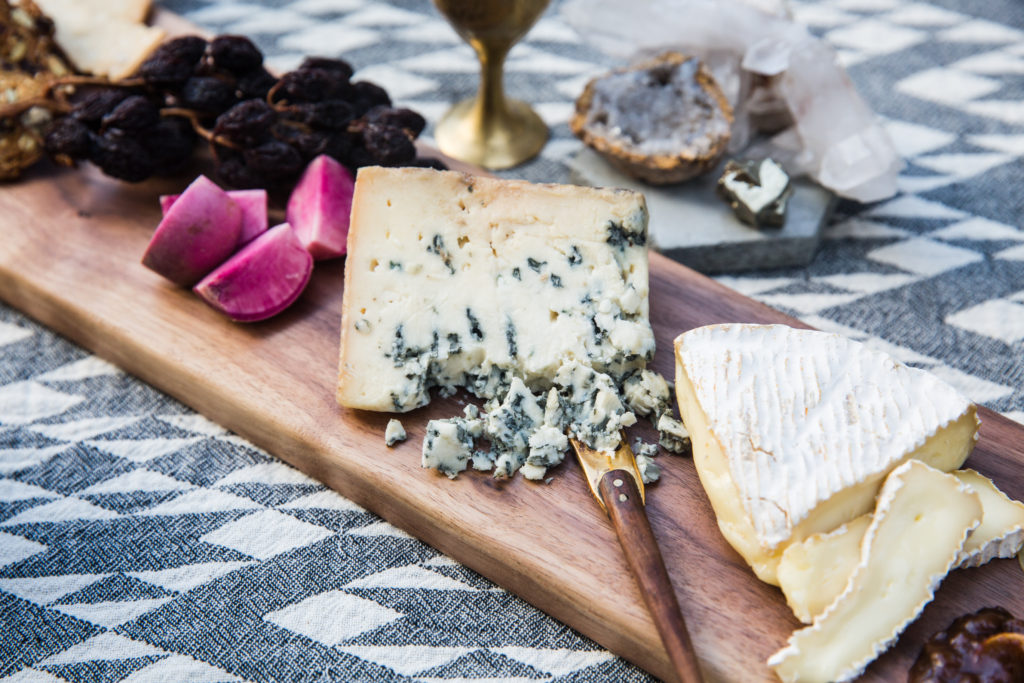 We suggest you call at least one close girlfriend, assemble a beautiful board and your favorite flowers, or most meaningful crystals, and catch up as often as you can.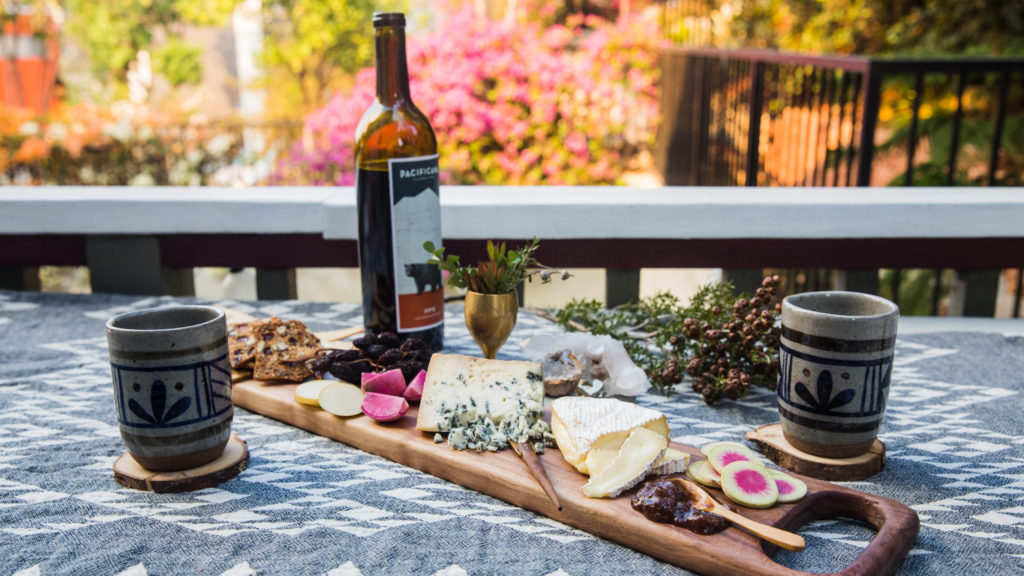 A Sustainable, Dry Farmed, No Additive Red Wine