Wanna know a secret? This stunning party board was the very first one we ever created at Leo + Matilda! And until now it's been totally under wraps.
Last July (as in 2016), before our logo was finalized, before the format of the website was figured out, we got together for a day of food styling + photo shoots with friends.  This cheese plate was the first one that Melissa Becerra styled and Becca Murray shot with the cheese and fruit that I gathered.
Seeing Melissa + Becca doing their 'thing' and watching as beauty unfolded before our eyes gave me chills.  It made me feel like we could do anything, and that following our passions wasn't silly – it was beautiful and perfect.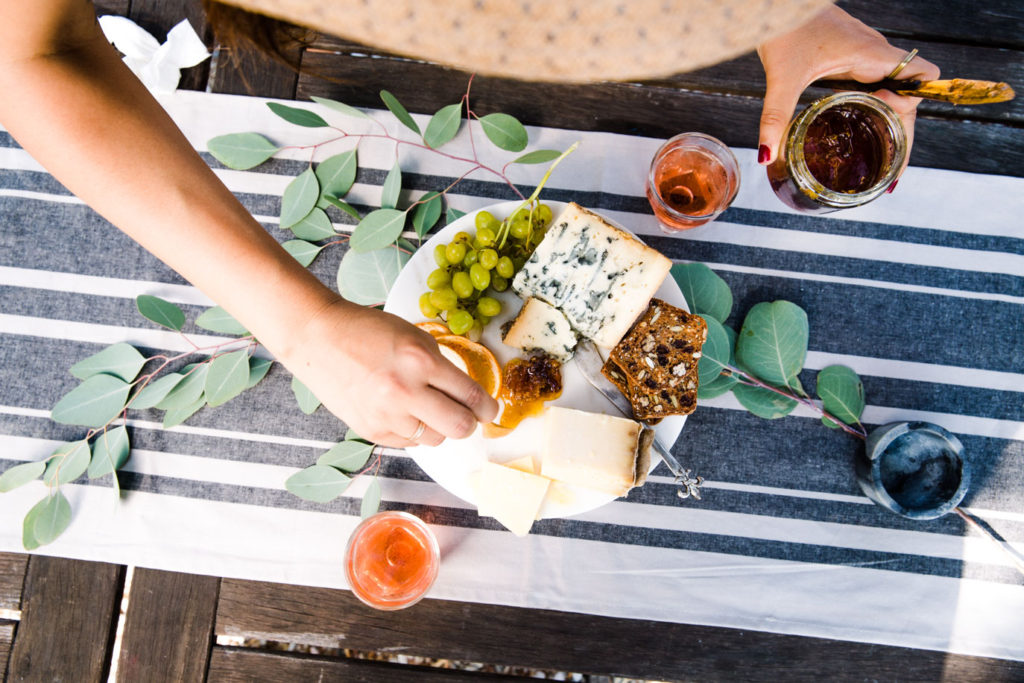 Leo + Matilda is about celebrating the seasonality and the locality of the items we showcase, and it nagged at me for over a year that grapes went out of season before I posted these beautiful photos. Now, however, the timing seems perfectly right, and these photos hold so much more meaning one year later.
Building or looking at a cheese plate can't solve world problems, won't stop hurricanes or earthquakes, and won't close the mouths and change the hearts of people who say and do hurtful things.  But making the space for beauty and pleasure, following our hearts and doing (and sharing) what we were born to do, certainly changes the frequency of our energy, and thus everyone we come in contact with.
Just like the flap of a butterflies wings can cause a typhoon, our smiles, our happiness and our positive energy will ripple out from us and create change.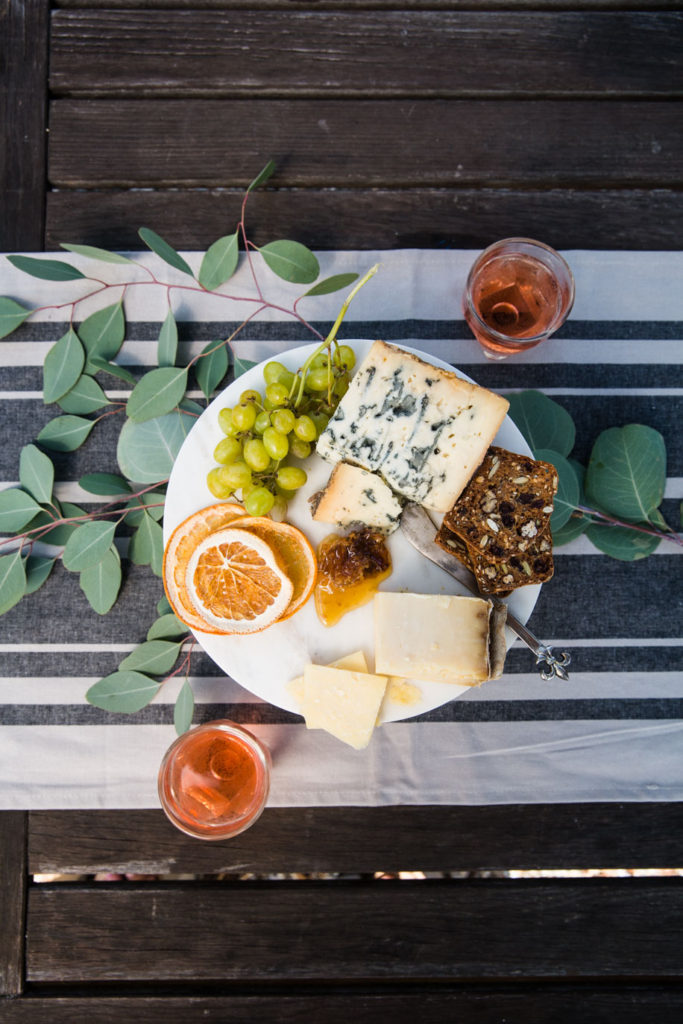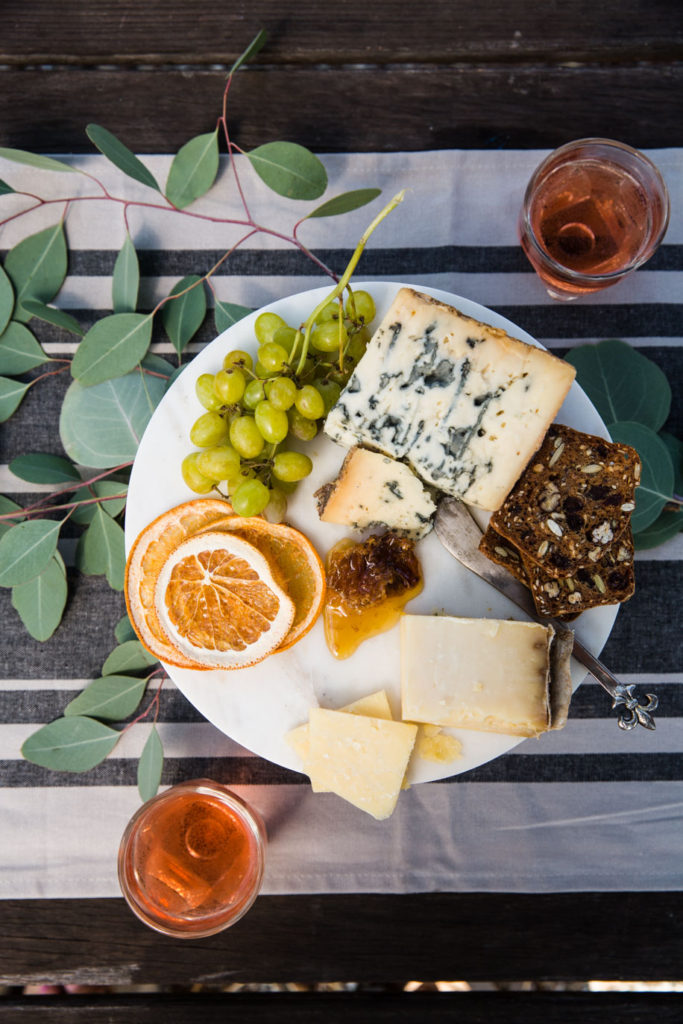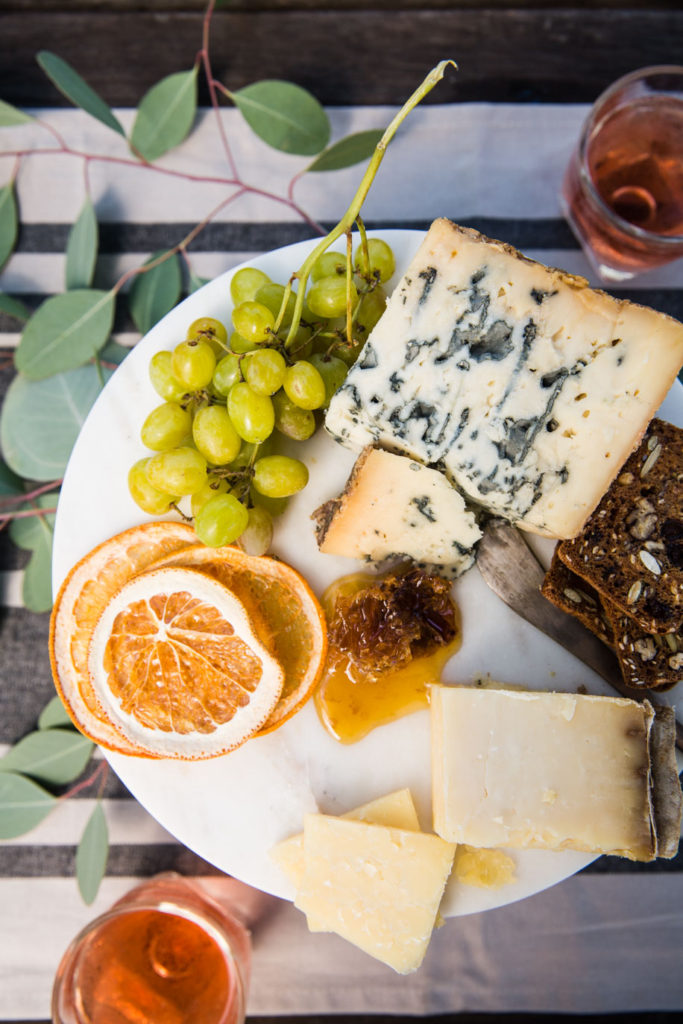 In light of all that is happening in the world I've chosen to sit on my sofa and do something that brings me joy.
I share the work of three women that I love with all my heart (myself included) and celebrate the farmers and artisans that made this cheese plate possible by filling you in on, and linking you to, all of the deliciousness that you see.
My hope, and the hope of my partners, is that you'll make space and time in your life to source some of these incredible ingredients and build a party board that brings you joy.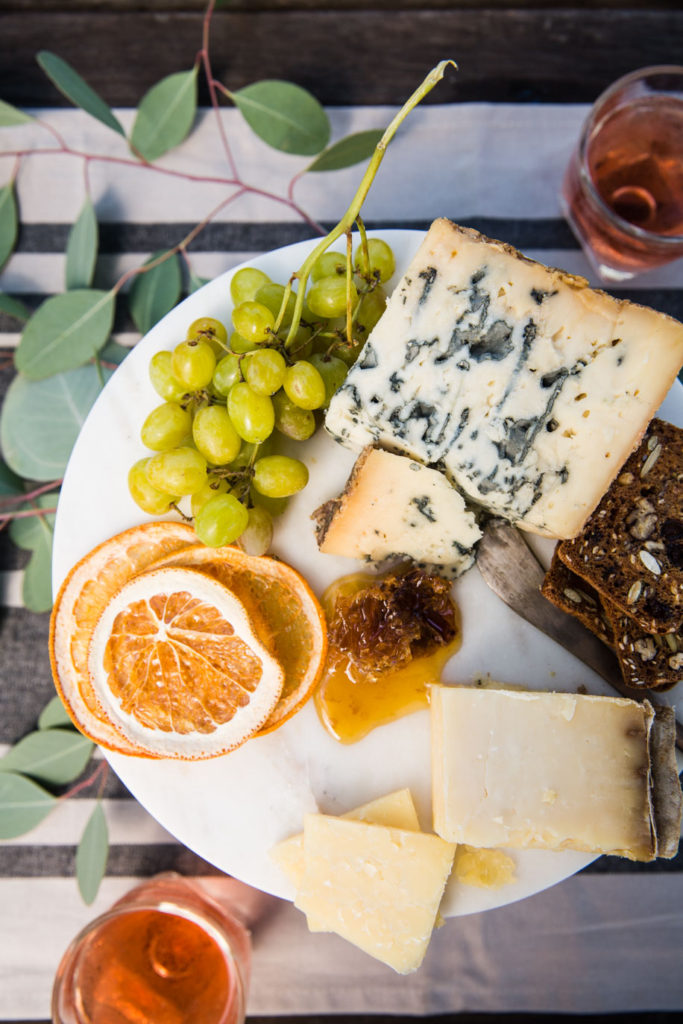 Clockwise from the top…  Bayley Hazen Blue Cheese is an award winner from Jasper Hill in Vermont. The product of raw milk from Ayshire Cows that follow an intensive rotational grazing program and a 3-4 month aging process, this cheese has a clean milk taste, fudge-like texture, and hints of toasted-nut sweetness, and anise spice.
Rustic Bakery Pecan + Cranberry Crostini are a staple on our party boards — shop their full line of crackers + crostini here.
Cabot Clothbound Cheddar; made by Cabot Creamery with milk from George Kemton's Farm in Peacham, VT and aged in The Cellars at Jasper Hill, is like no other. The flavors are complex, the texture is crumbly but smooths out in your mouth, and their is a nuttiness that grows the closer you get to the rind. We like to think of it as a gateway cheese for folks who only eat cheddar, and an eye-opener for those who think cheddars are simple or uninteresting. Learn more and buy some Cabot Clothbound online here.
Dried citrus from Mudcreek Ranch adds a pop of color, an element of crunch, and something to cleanse your palate between bites.
Peacock Farm's Thompson Seedless grapes are perfectly sweet and delicious on a level that is hard to explain. Suffice it to say that with every little grape I pop in my mouth my body responds with a little wiggle + shake to thank me.
Honeycomb and honey from Guerilla Beekeepers, dolloped in the center of the plate, provides a touch of sweetness to compliment the cheeses and boost our immune systems! Not to mention, that our consumption of this honey supports the safe, humane & gentle rescue and relocation of bees in our area. If you want to find a great source for local honey near you, we highly recommend the National Honey Board's website.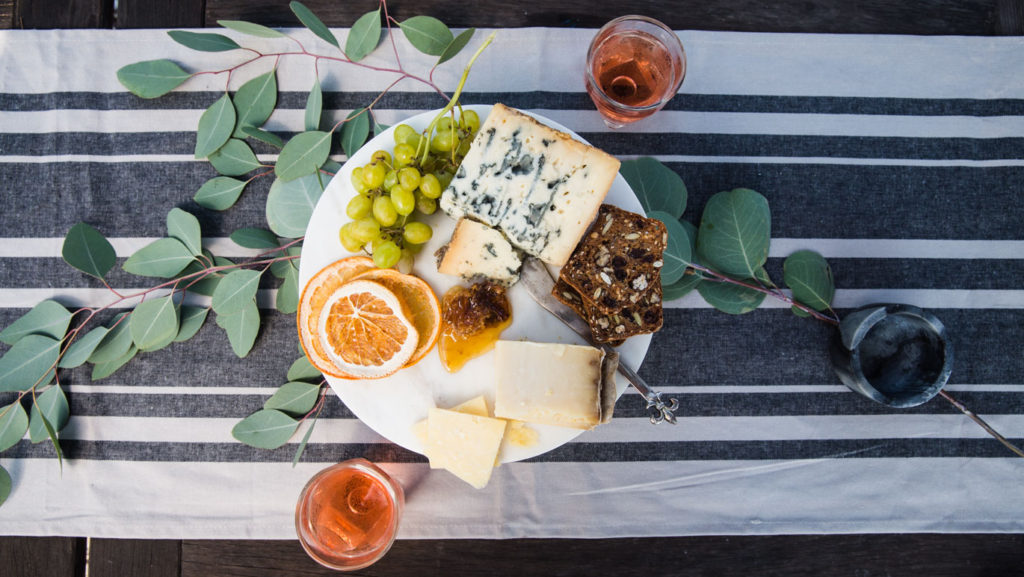 xo — Sarah, Becca + Melissa