The Leo + Matilda team has been presented with one too many sad crudités in our time, and we're guessing we're not the only ones.
The days of a few raw veggies piled around ranch dip are forever gone in our book!
The new crudités has a wide variety of veggies – served raw, roasted, whole, halved, quartered and sliced – surrounding a big bowl of universally delicious dip. It's gorgeous. It's delicious. It's big enough to feed three starving women who haven't eaten all day, with a little bit left to share.
We started our prep at the farmer's market with an eye out for veggies in every color of the rainbow and got everything you see here.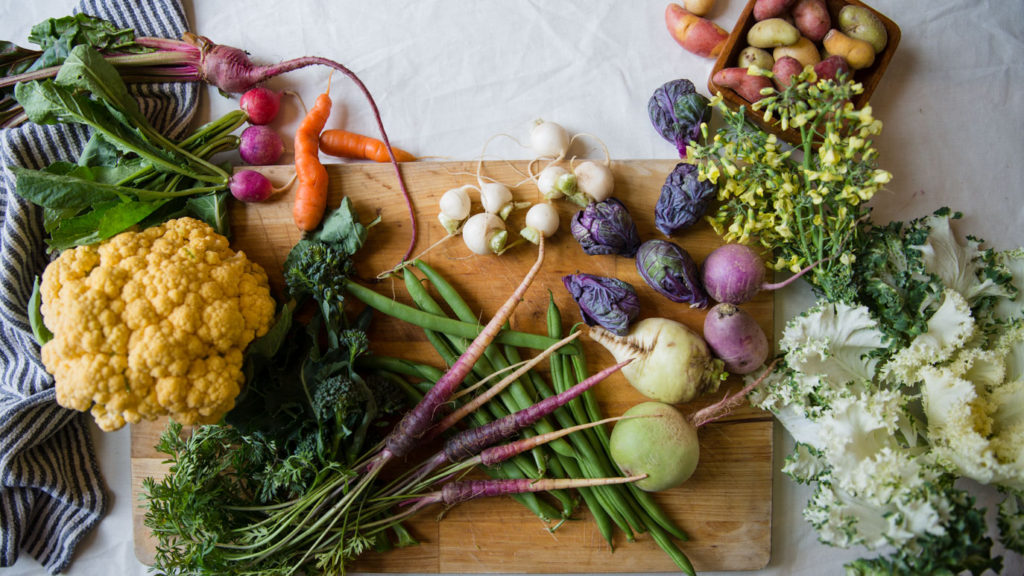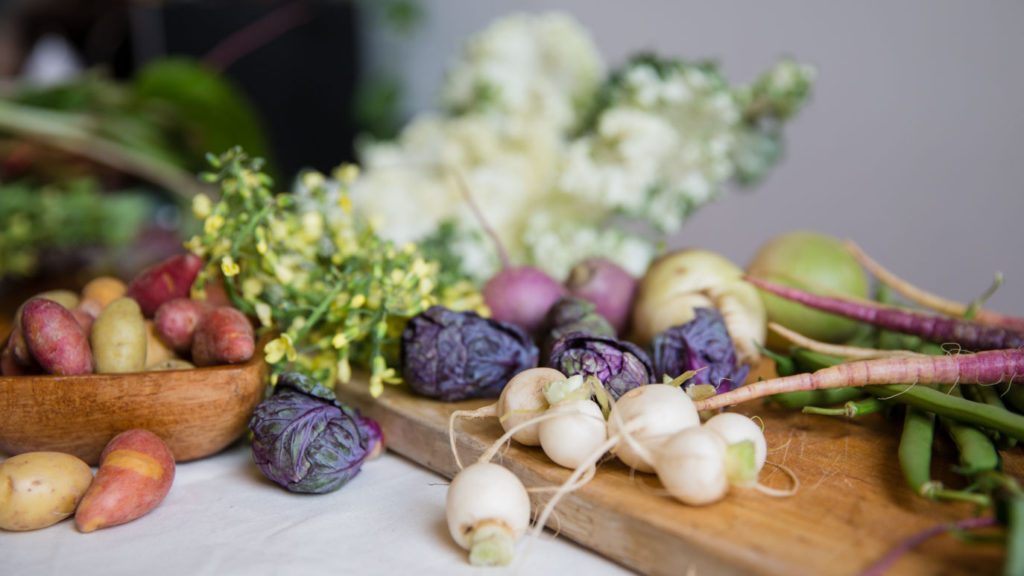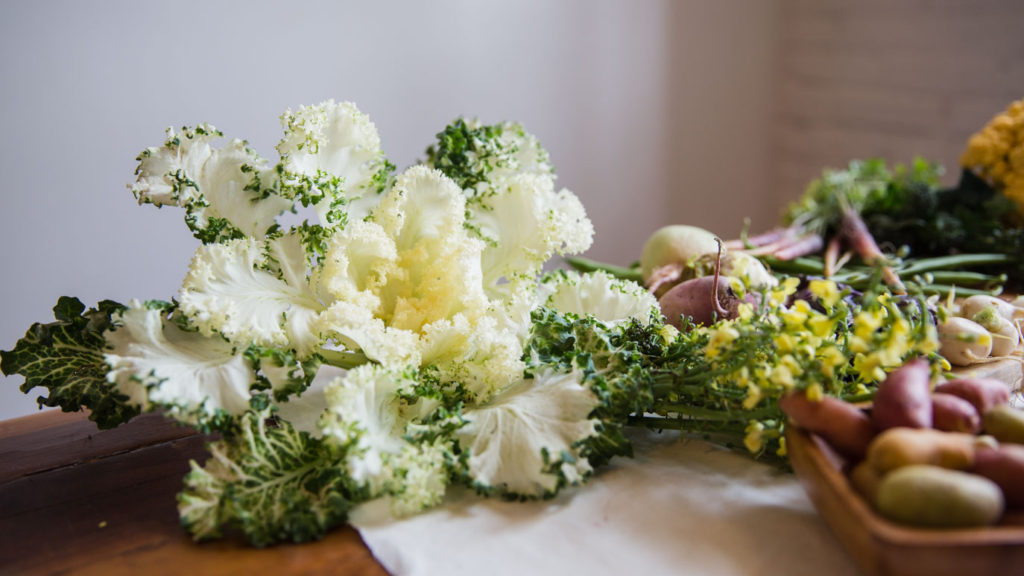 We pulled aside all of the potatoes, and some of the radishes, turnips, broccoli, beans, carrots, and kale leaves to be trimmed and sliced.  The tiny purple carrots had gorgeous white tips and perfect, fresh green tops so we left them and the perfectly bite-size potatoes completely in tact.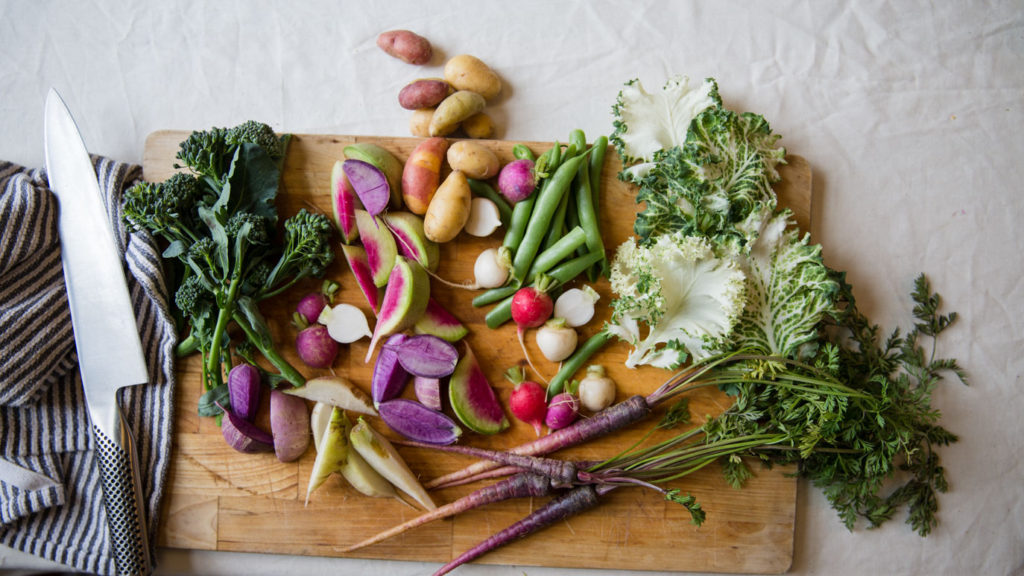 The trimmed veggies were tossed in olive oil, sprinkled with salt + pepper and popped in the oven to roast until tender and slightly browned. The broccoli and kale were done first, and the other veggies followed soon after.
While they were cooking, the veggies that would be served raw were cleaned and trimmed, and we prepared our essential hummus recipe.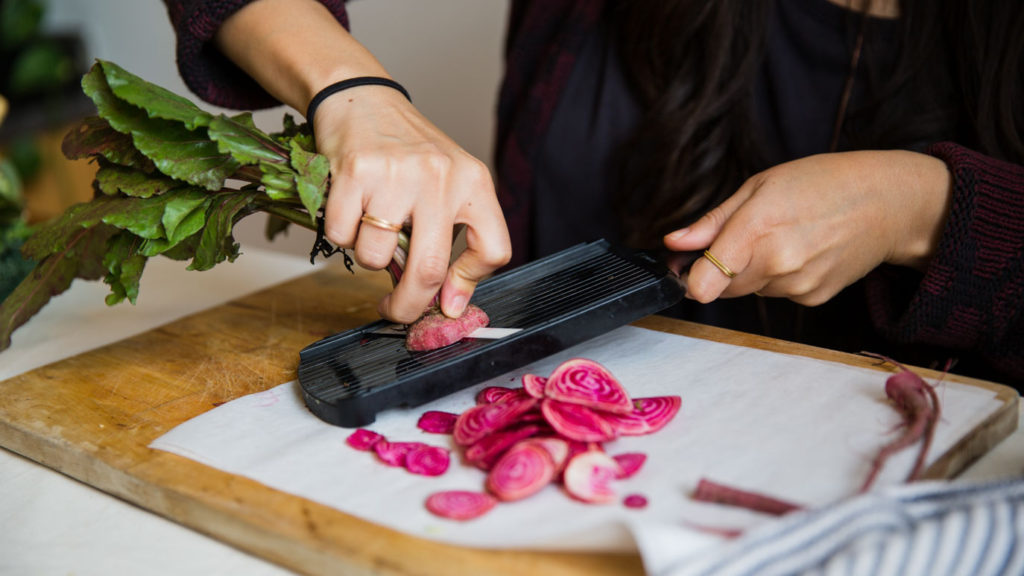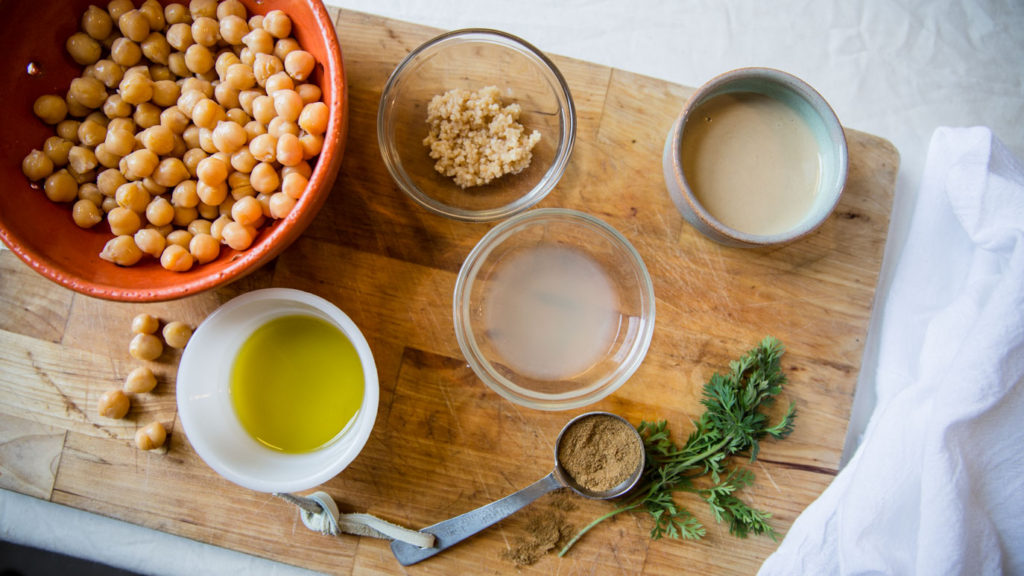 When it was time to assemble, the hummus was positioned on the platter first followed by the veggies, in small piles and a little bit at a time.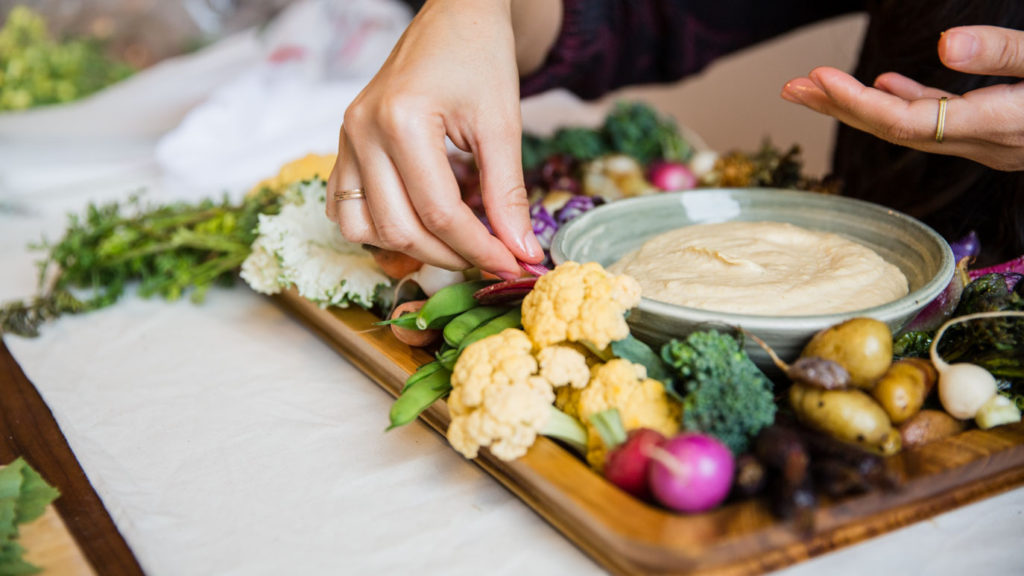 The crudités was everything we hoped it would be and the hummus was the perfect match for everything on the platter. We ate it like a meal.
Perfectly soft potatoes, roasted radishes and turnips that turned a bit sweet in the oven, crispy raw orange carrots, tender roasted purple carrots, olive oil-y + salty broccoli, and roasted carrot tops that were so good we sprinkled them on everything!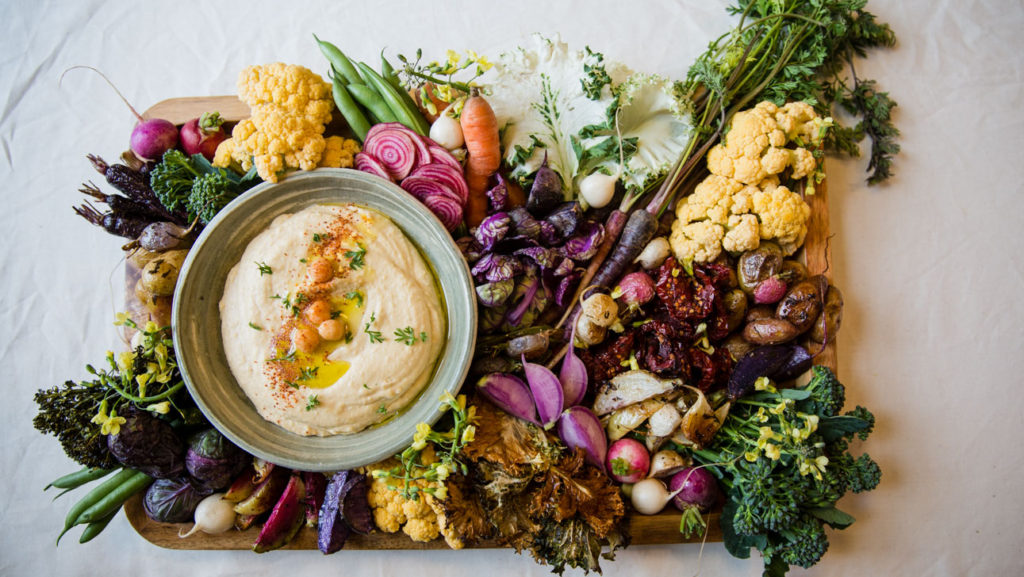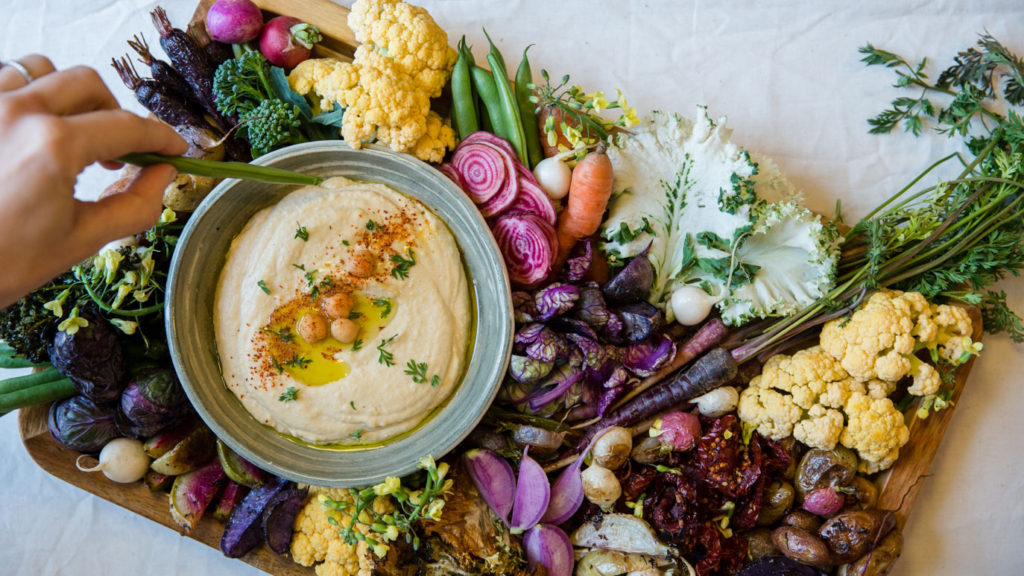 This is definitely our new version of crudités, and we'll be sure to make at least one for every new season!
In the meantime, share your farmer's market finds and "New Crudités" pics with us on instagram by using #leoandmatilda
1 Small yellow cauliflower, raw
5 Purple brussels sprouts, raw, served whole and as individual leaves
3 Orange carrots, raw
6 Purple carrots, raw + roasted
2 Watermelon, 2 Purple Daikon +1 bunch Easter Egg radishes, roasted + raw
7 Baby "Tokyo" turnips, roasted
1/4 lb. Green beans, roasted + raw
1 Head green + white kale, leaves roasted
1/2 lb. Heirloom broccoli, roasted + raw
1 Bunch broccoli flowers, raw for garnish
1/2 lb. Tiny potatoes, roasted
2 Baby Chiogga beets, sliced into raw chips
10 Sun-dried tomatoes (not in oil)