Peanut butter laced with superfoods, delicious jam, and an unexpected crunch create the perfect adult PB+J.
A recent craving for peanut butter and jelly sandwiches, but without the white bread, and with jam instead of jelly, led to the creation of this perfectly "adult" open-face PB+J sandwich.
We picked up a beautiful loaf of Sunflower + Poppyseed bread from Bread Lounge in Los Angeles and cut it into 1-inch thick slices to create the foundation for our sandwiches. Then we grabbed our favorite peanut butter, jam and granola and started building…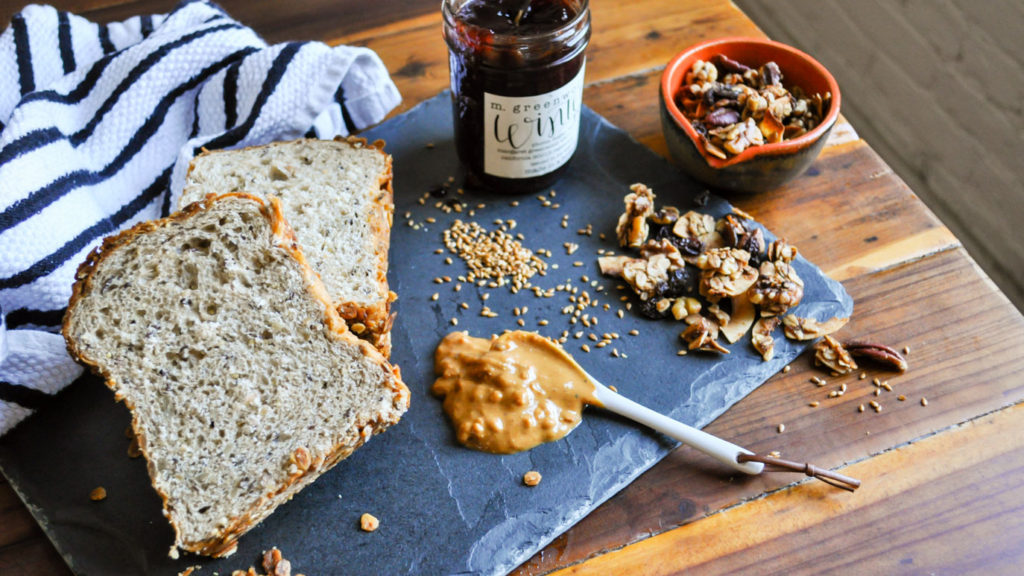 Each hearty slice of bread was generously coated with crunchy peanut butter from Naturally Nutty. Their organic peanut butter is mixed by hand until perfectly creamy then bits of crushed peanuts are added to achieve the perfect amount of crunch. Organic flax, hemp and chia seeds boost the Omega 3s and overall health benefits of this dreamy spread.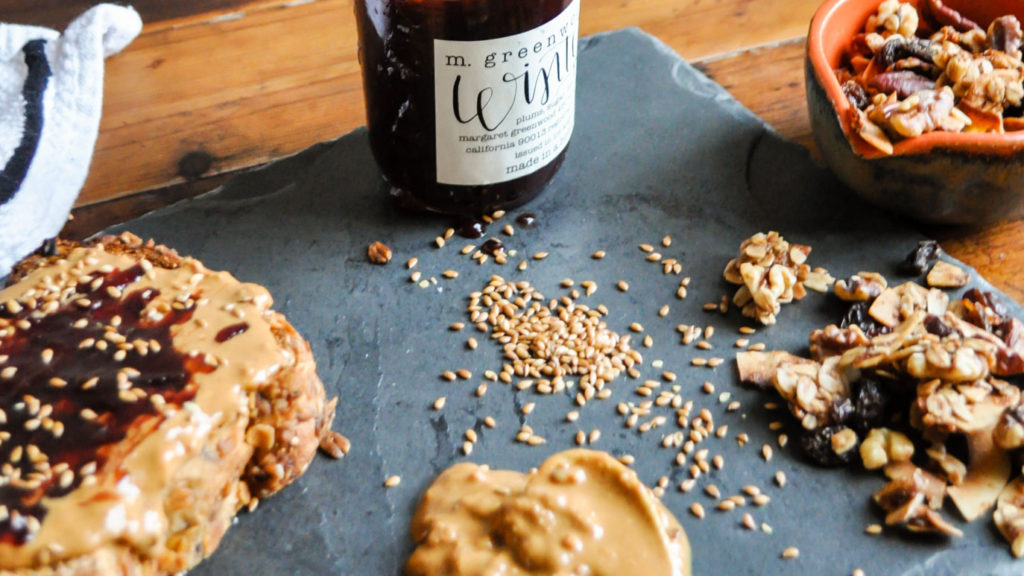 When we need a seriously good jam, we almost always turn to M. Greenwood! Her jams are never too sweet and are somehow familiar and unexpected all at once.  We've been wanting to use her Winter Plum jam for something special and it turned out that the ripe plum flavor and warm winter spices were a perfect match for peanut butter!
We sprinkled sesame seeds on top of the jam and then added granola, yes granola!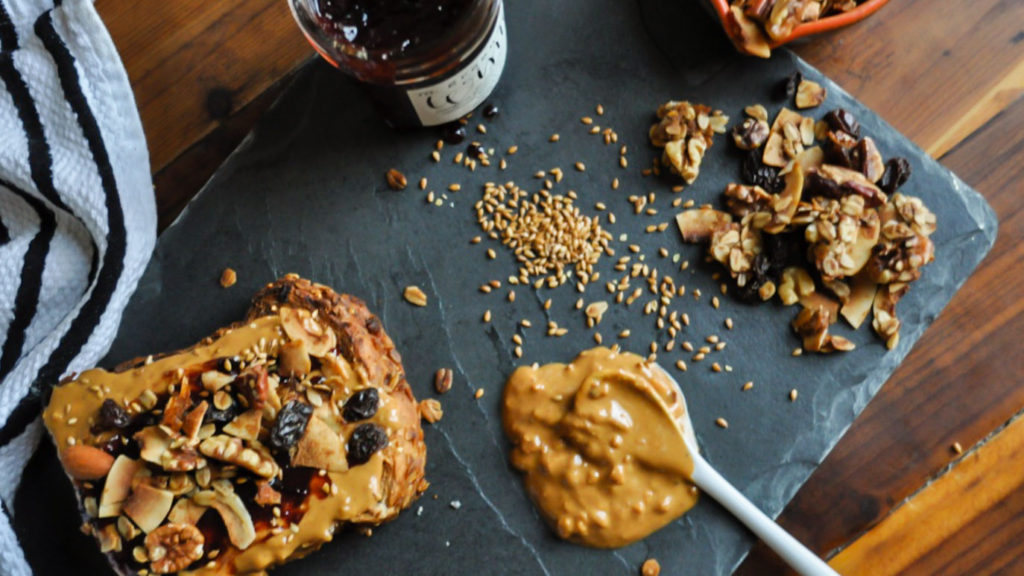 Our current obsession is NutHouse Granola's Original blend and we're pretty sure once you try it, you'll be putting granola on everything. Their mix of oats, raisins, coconut, almonds, walnuts and pecans has just the right balance of sweet and savory flavors, but what really makes it special in our eyes is that each ingredient is the perfect size and thickness – or rather thinness – and there are no large clusters.
A light sprinkling of the granola on top of our PB+J gave each sandwich the perfect texture: soft bread, creamy peanut butter with a light crunch, rich jam, and crisp bits of nut, coconut and raisin in each bite.
If you need us, follow the trail of breadcrumbs…