When things heat up outside we turn to our essential recipes to create meals that are fit for two or twenty, pair perfectly with rose, and won't make us break a sweat in the kitchen.
Hummus pairs well with so many things, and has too many uses to count, so it is a regular in our meal-time arsenal. In the summer, when there are a lot of sweet fruits, tender zucchini and ripe juicy tomatoes on our tables, we like to bring a little earthiness to the mix with this Pink Beet Hummus.
It's a spin on our Essential Hummus Recipe, and it does require turning on the oven, but we promise the prep is easy and the nutritionally-packed results are worth it.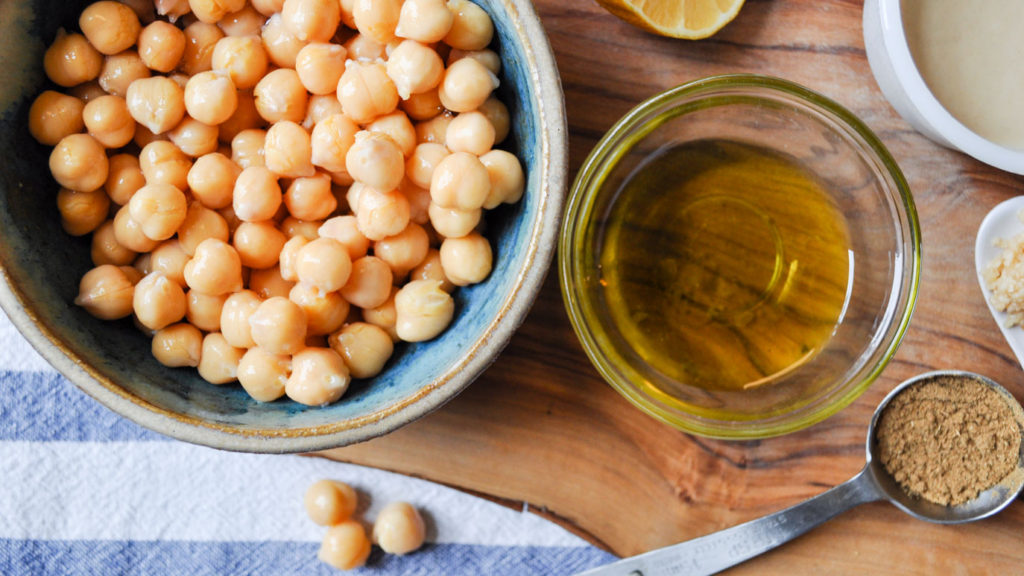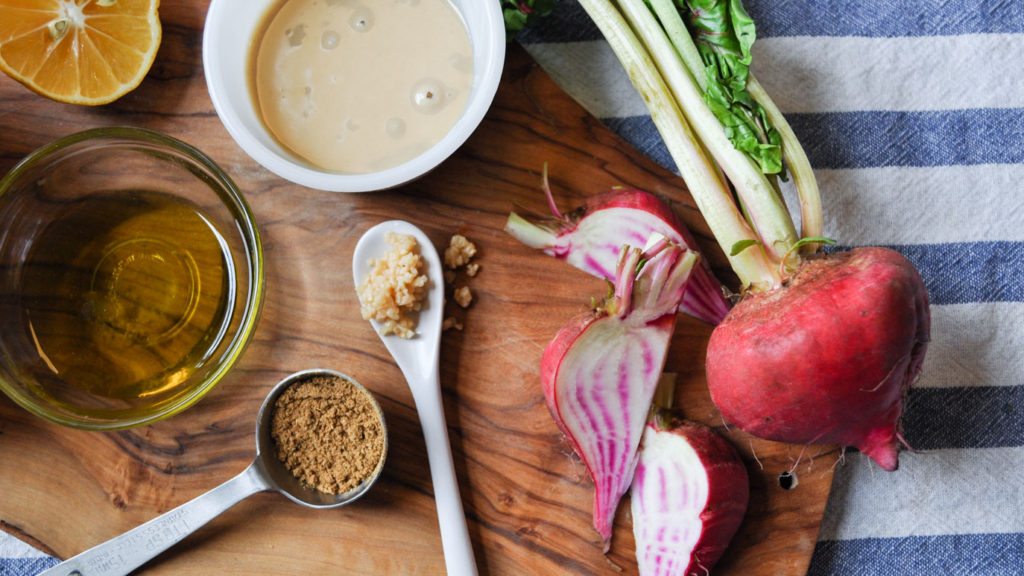 You can choose any color beet you'd like, we happen to have a fondness for the pink striped Chiogga beet.  They don't stain your hands or your kitchen like a red beet can, and the flavor is just right.
Slice the beets in half or in quarters, coat in olive oil and roast at 375 F until soft and tender throughout.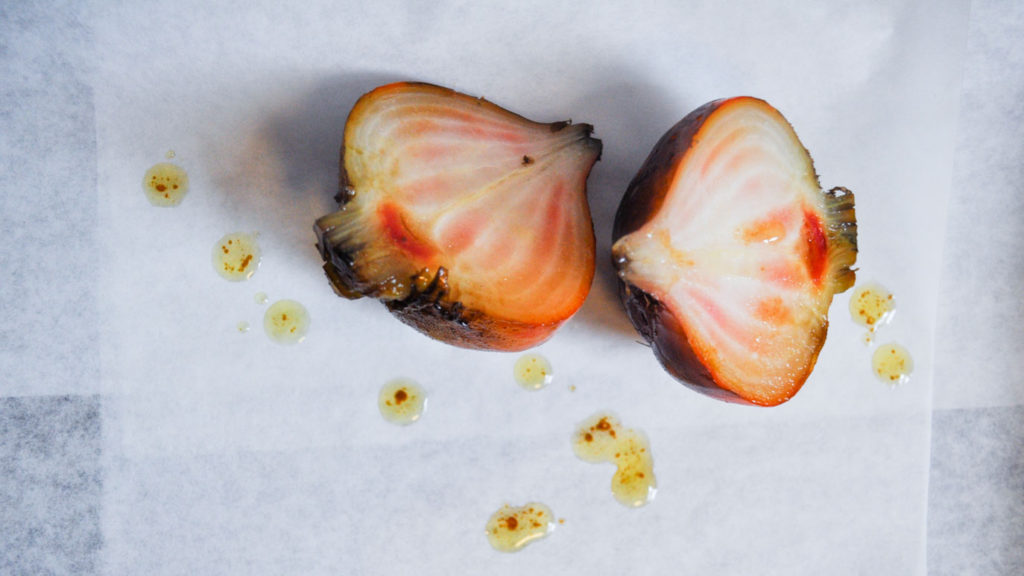 When they are soft and tender, remove the beets from the oven and place in a food processor, Vitamix or Magic Bullet with the garbanzo beans and other ingredients.  Blend until a smooth and creamy texture is achieved, then taste test to see if more salt, tahini or liquid is needed.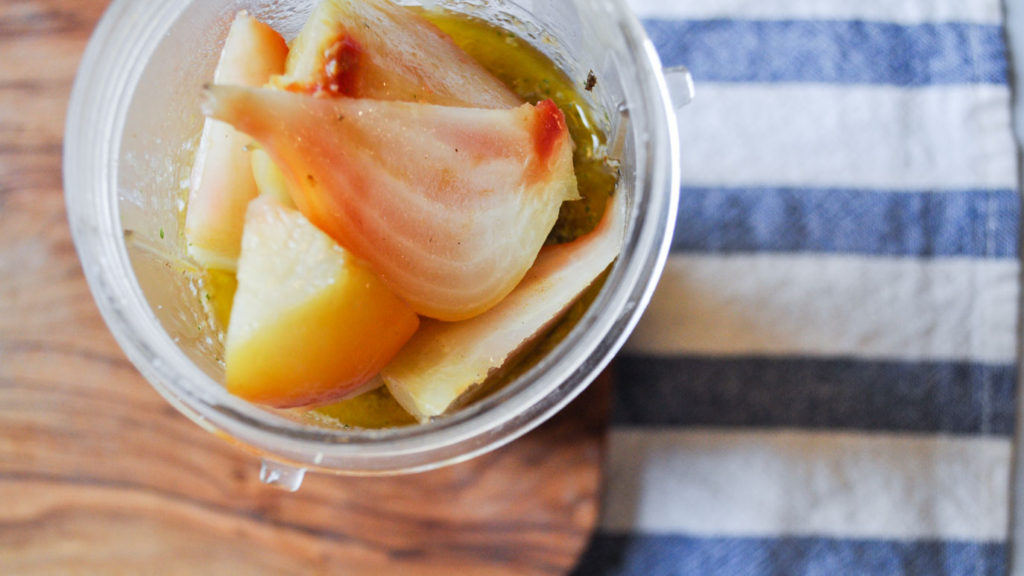 Top the pink beet hummus generously with good olive oil, fresh herbs and toasted sesame seeds, then dig in!
ingredients
1 large or 2 small beets
1 can / 15 oz. garbanzo beans, drained but reserve the liquid
1/4 cup liquid from garbanzo beans
3 tbsp. tahini
2 tbsp. olive oil
1 tbsp. fresh lemon juice
3 cloves garlic, crushed
1/2 tsp. ground cumin
Preparation
Preheat oven to 375 degrees F Clean and slice the beet(s) into halves or quarters, coat in olive oil, then roast until soft and tender, about 20 minutes.
Place cooked beets, garbanzo beans, liquid, tahini, olive oil, lemon juice, garlic and cumin into a food processor and blend for about 1 minute.
Taste the mixture.
If it's a bit too thick, add more reserved liquid or water and blend again.
Transfer to a serving bowl.
Just before serving, drizzle with olive oil, sprinkle with toasted sesame seeds and finish with freshly chopped herbs.