Winter markets in California are overflowing with amazing citrus and dotted with deep purple hues, vibrant pinks and unique finds
For many celebrities and regular folk in Hollywood, Sunday mornings are spent at the Hollywood farmer's market, centered at Ivar + Selma Avenues.  Whether you're shopping for fresh fruits and veggies for the week, have been up with the kids since sunrise and need an activity to help tire them out, or you're meeting a friend for some sunshine, fresh juice and a vegan pastry, the market is a lovely place to spend some time.
On a cool, sunny February morning we arrived in Hollywood with a few things on our shopping list…. perfectly ripe avocados and limes for guacamole, salad greens for the week, pretty vegetables for a crudites party board, and "anything else beautiful and interesting".  Here's a look at what we bought.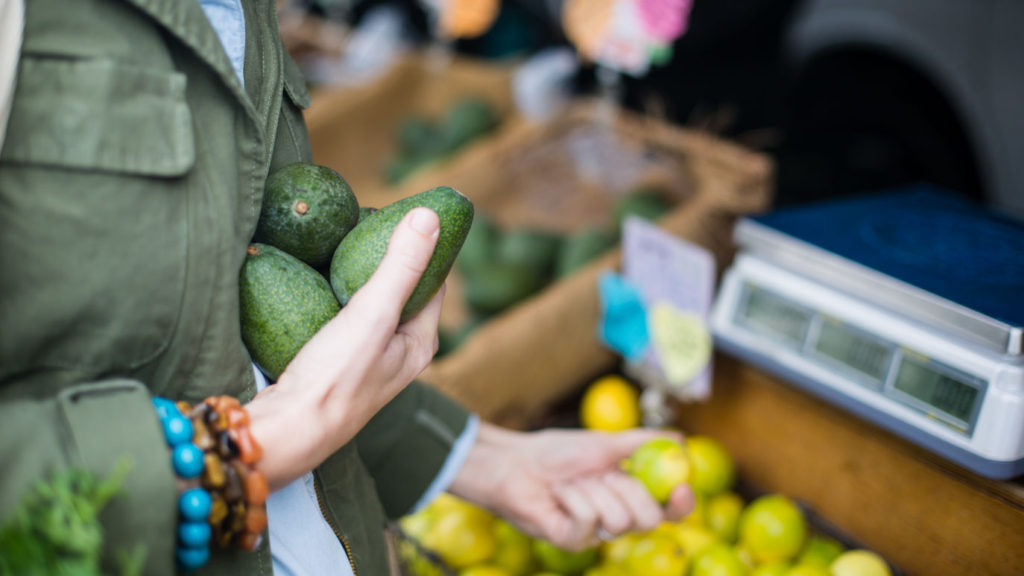 For avocados, we always visit JJ's Lone Daughter Ranch and Mudcreek Ranch.  They've got seasonal varieties like Fuerte and Bacon that have gotten popular with market regulars, including us! See all the winter varieties of avocado on our In Season page.
A beautiful display will always draw us to a table, and purple cabbage is always on our list for smoothies, salads and grilled side dishes.  After buying a head, we visited Finley Farms…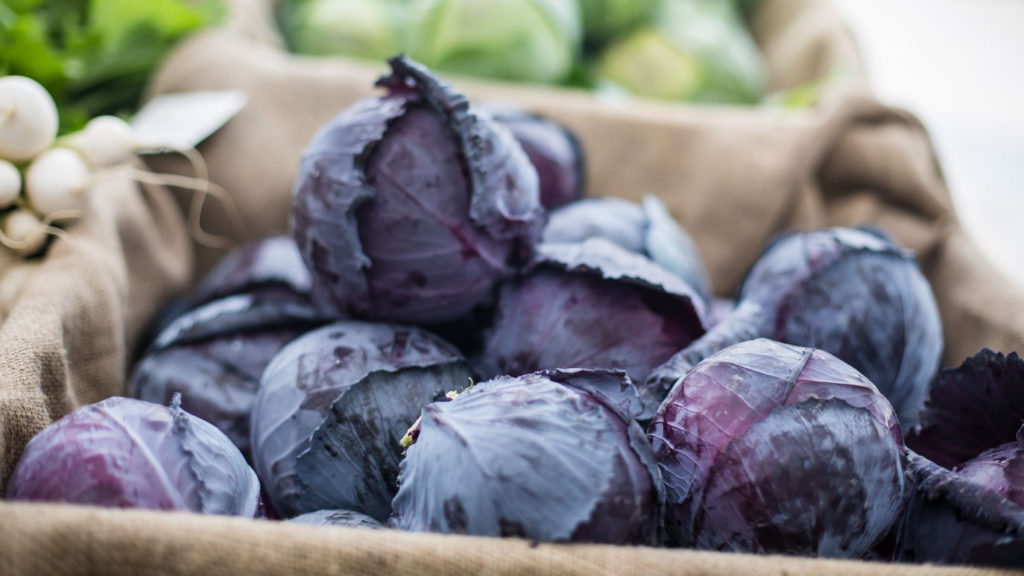 No pretty burlap here, just heaps of gorgeous veggies with amazing flavor that keep us coming back for more. This week he had parsnips, celery root, carrots, radishes, fennel and leeks. We bought a little of everything!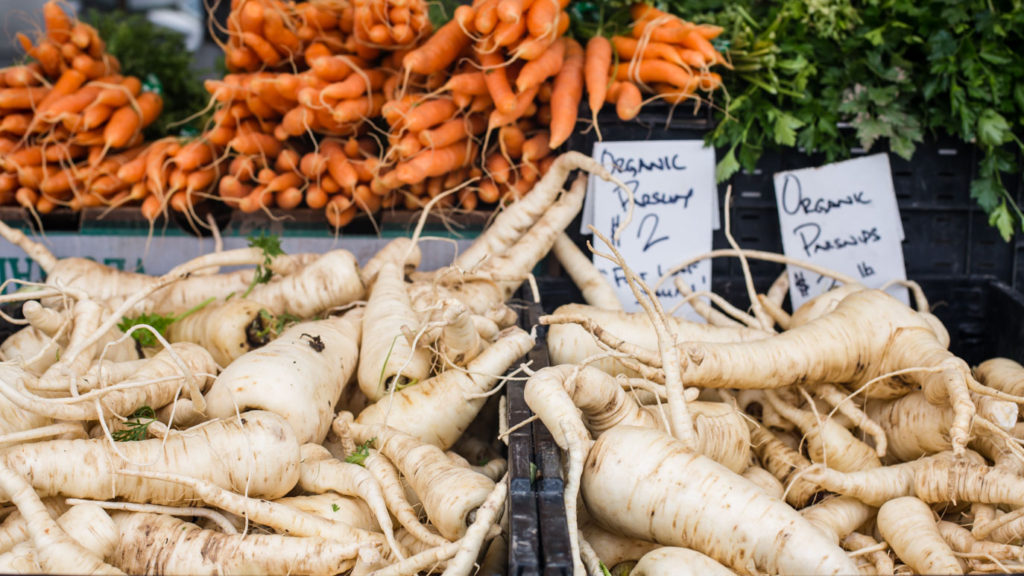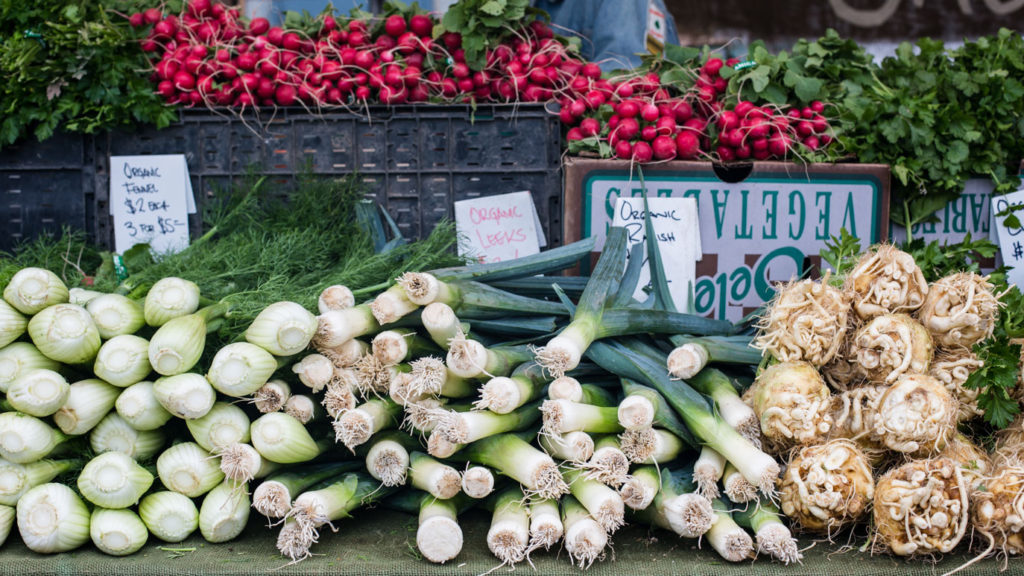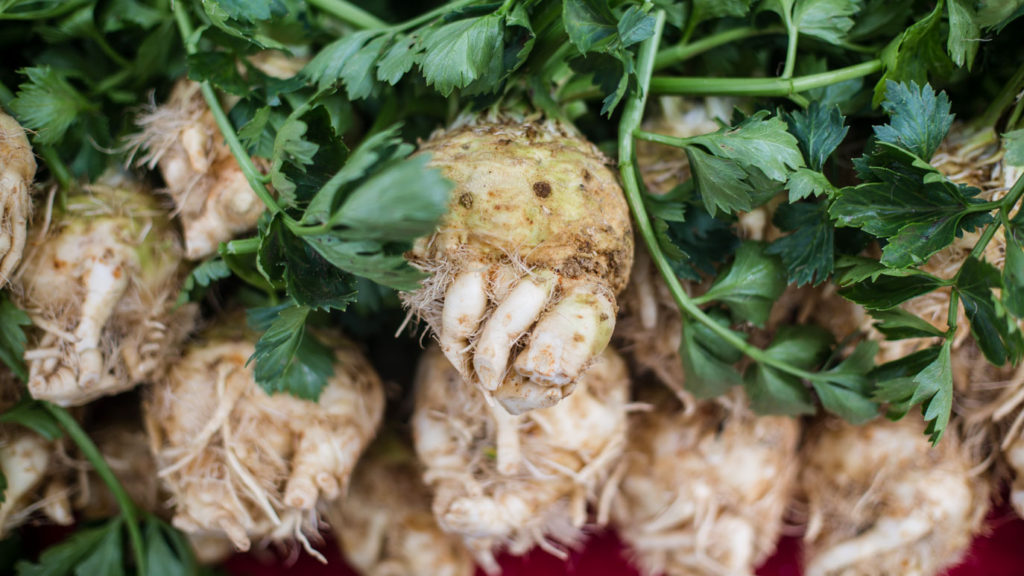 Keep an eye out for fresh-dried beans once Summer comes to a close. These beans were typically grown no more than 12 months ago, and were dried on the farm without the use of industrial drying equipment.  The soak time is minimal and the cook time is also less than a typical store-bought dried bean. Not to mention the colors, textures and flavors are out of this world! These beauties are from Two Peas in a Pod Farm, where we picked up dried Lima Beans for soup.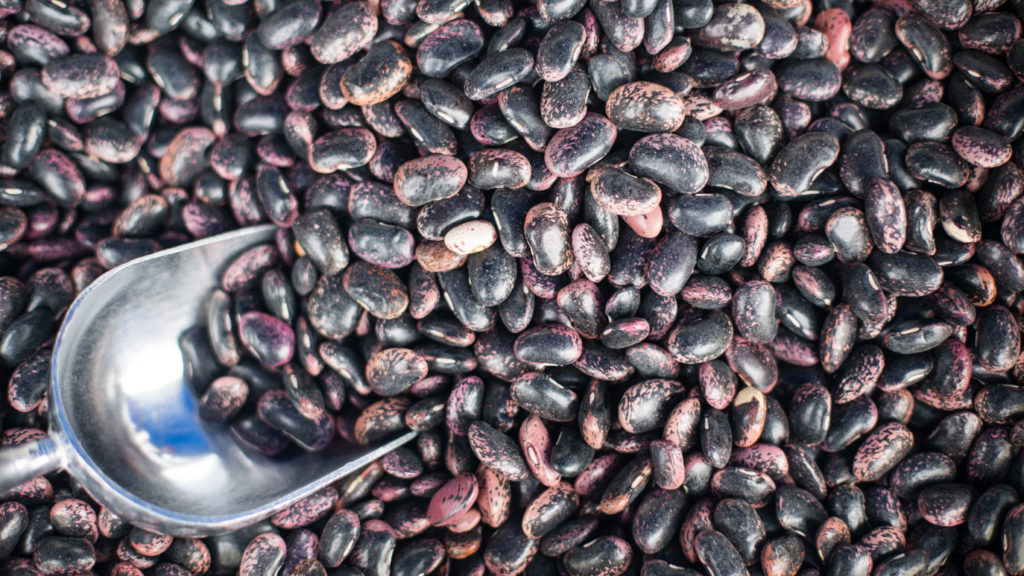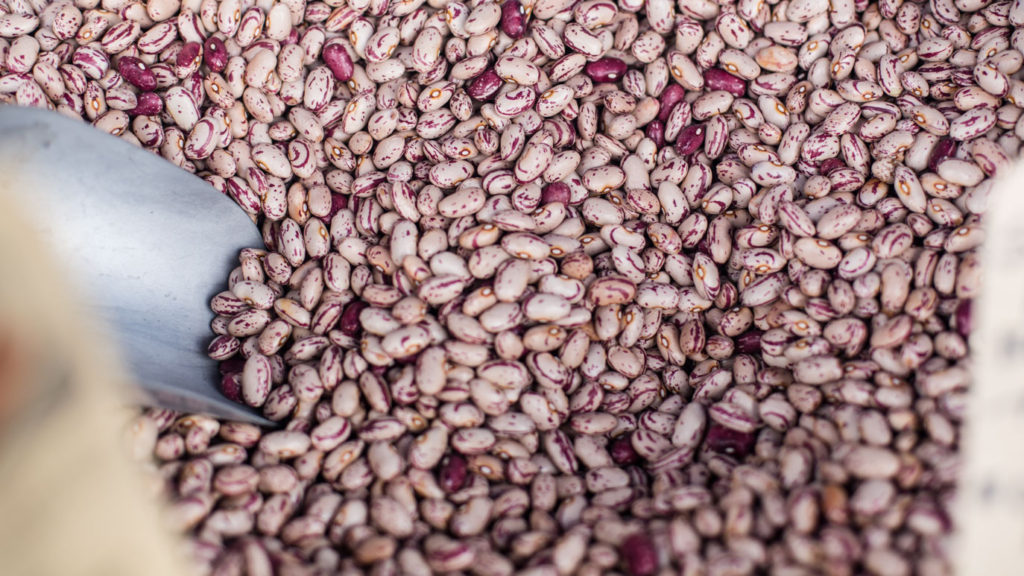 While we're on the topic of delicious dried things… Sarah got pretty excited at the site of Arnett Farm's giant dried fruit bar! Nearly every fruit they grow is represented here with a concentrated flavor and perfectly plump juicy texture. She got most excited about dried green apples and assorted peaches. You can see them on our next party board!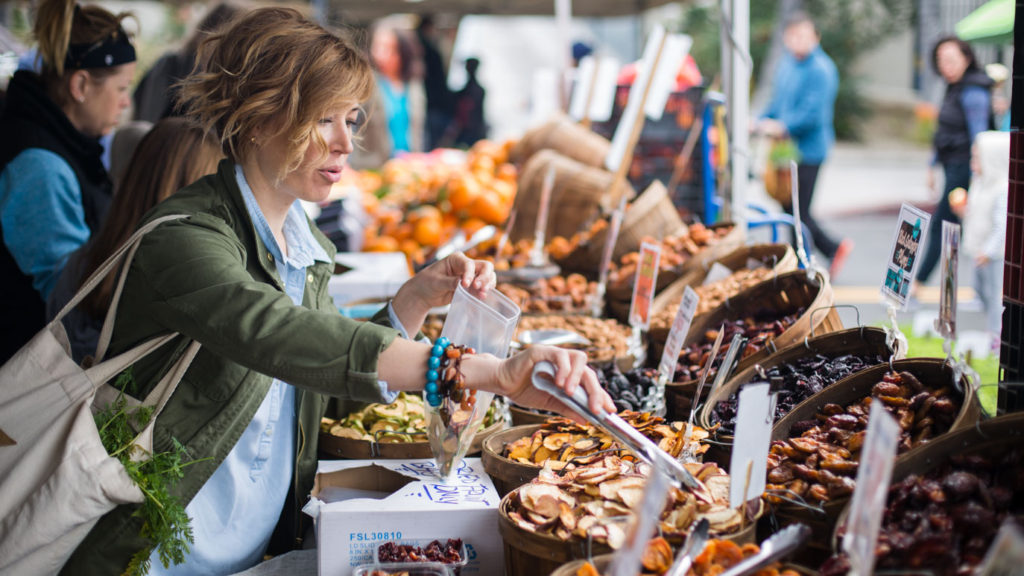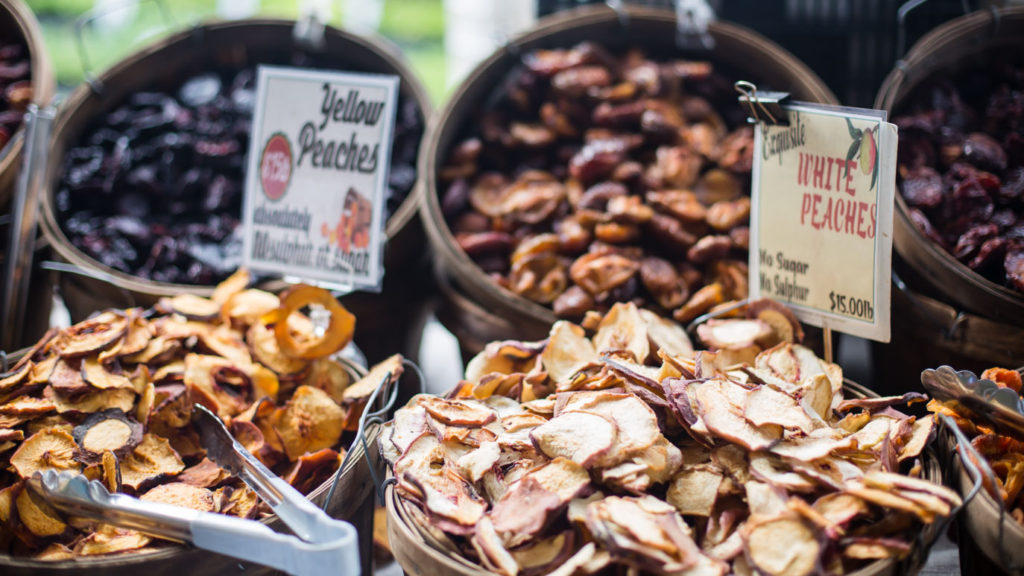 Jimenez Family Farm has been a longtime favorite of ours, and many chefs in the LA, for years.  There signature polka dot tablecloth and pretty table displays are never out of place and their staff may be the friendliest of all. In addition to veggies, greens and berries Jimenez offers chicken, pork and lamb at weekly markets.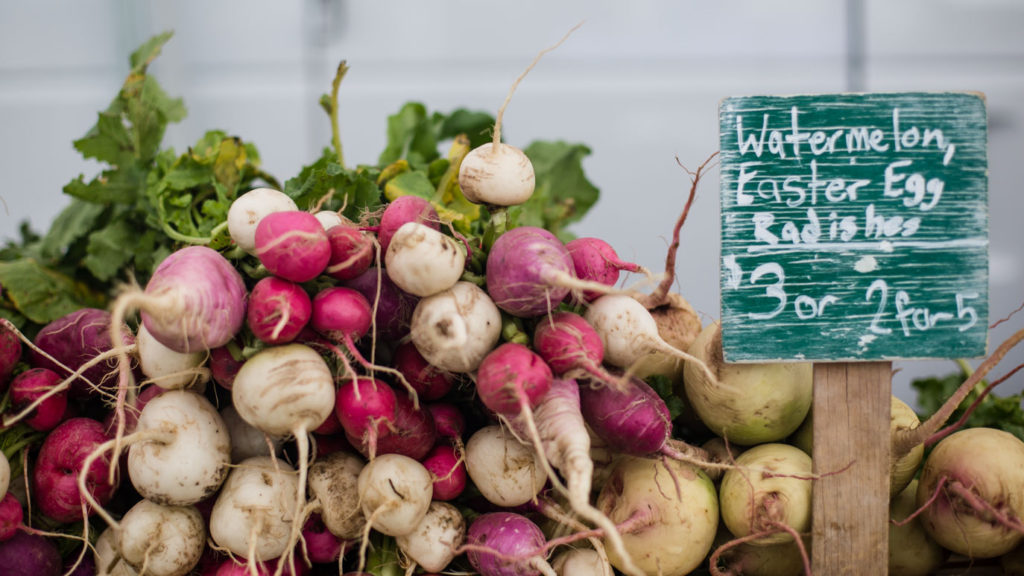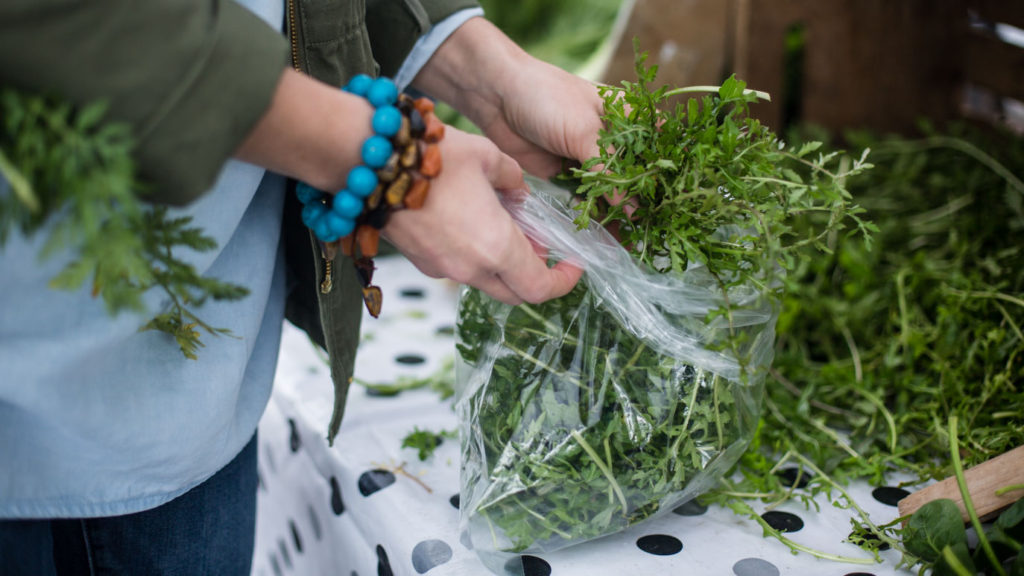 Possibly more exciting than the dried fruit bar is the crazy beautiful collection of mushrooms offered by LA Fungi.  What they offer goes way beyond anything you could find in the grocery store and they create beautiful mixed baskets, one of which we picked up for making a classic pasta dish later that night.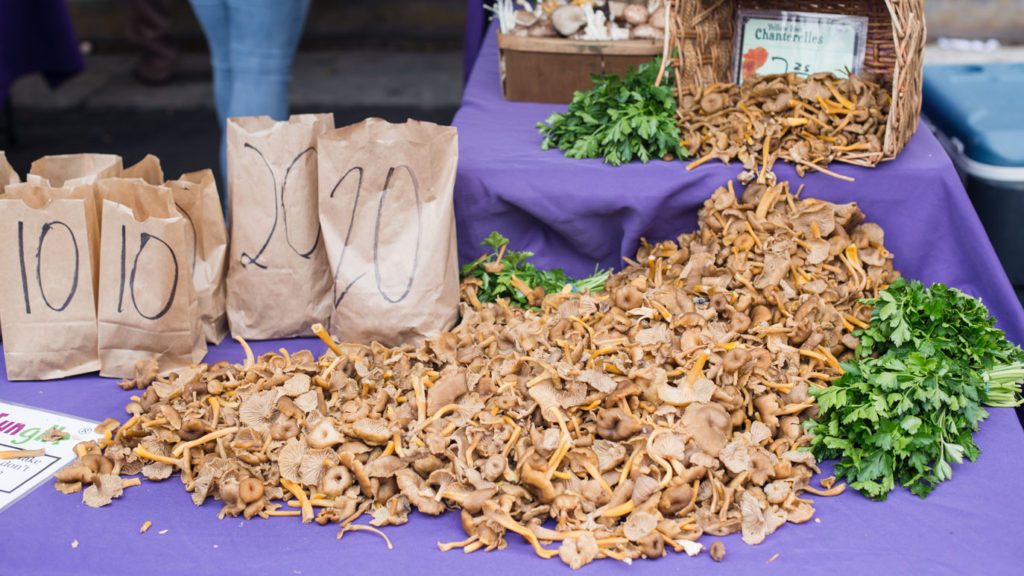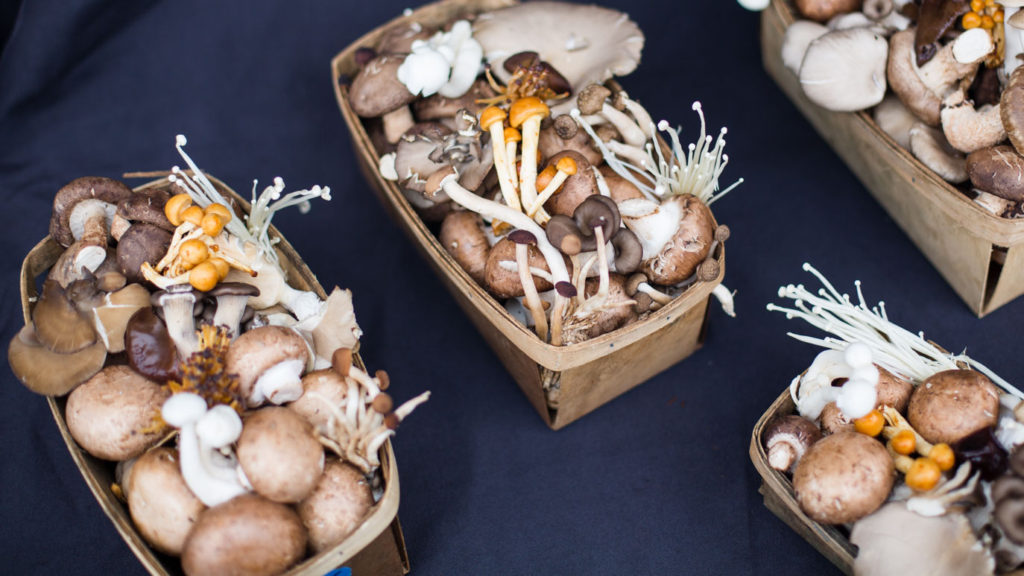 Before heading home, you must "Remember the Bread"!
It's a phrase you'll hear at least a few times as you make your way through the market, and we highly recommend that you give Old Town Baking Company a try.  Their Buttermilk Country loaf is THE BEST for making BLTs, the Veggie bread is studded with actual veggies and is excellent toasted, and the jalapeño cheddar makes a great sandwich. They also offer a wonderful Gilmore Garlic Sourdough and several sweet loaves.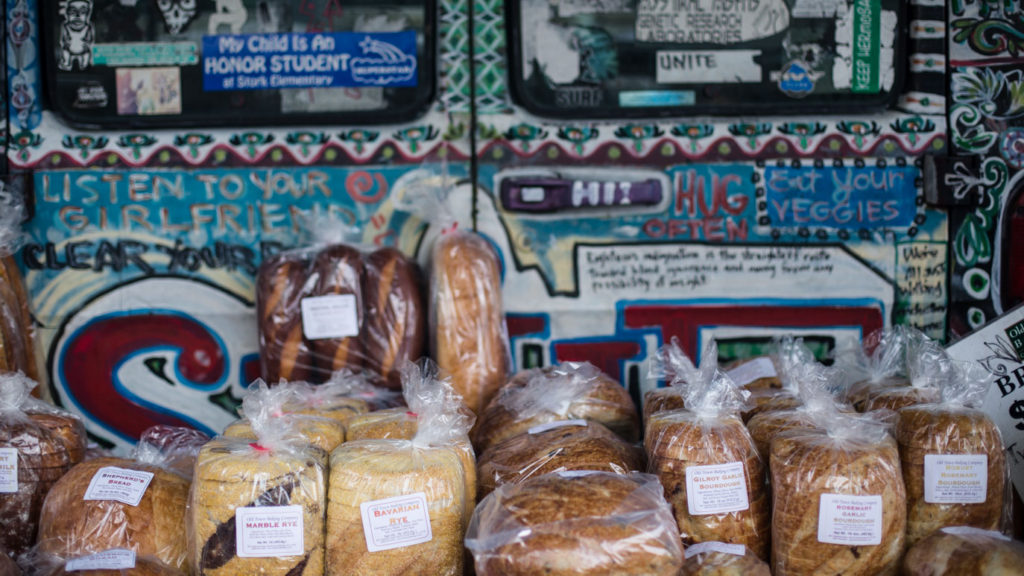 Not pictured here, but also on our list when we visit the Hollywood Farmer's Market is Springhill Farm cheese, Organic Pastures raw butter and fresh fish from Wild Seafood Company.
We'll see you back at the market in the Spring!