July in Santa Barbara, CA means hot sunny days, a nice breeze coming off the ocean, and tons of bright, beautiful, delicious produce at the farmer's market.
The Leo + Matlida team took a Saturday morning trip from LA to Santa Barbara to stock up on lots of produce, starting with the bright seasonal must-haves like Heirloom Tomatoes, Summer Squash, sweet and juicy Sugarberry Strawberries, and the world's greatest Carrot Juice from The Garden Of…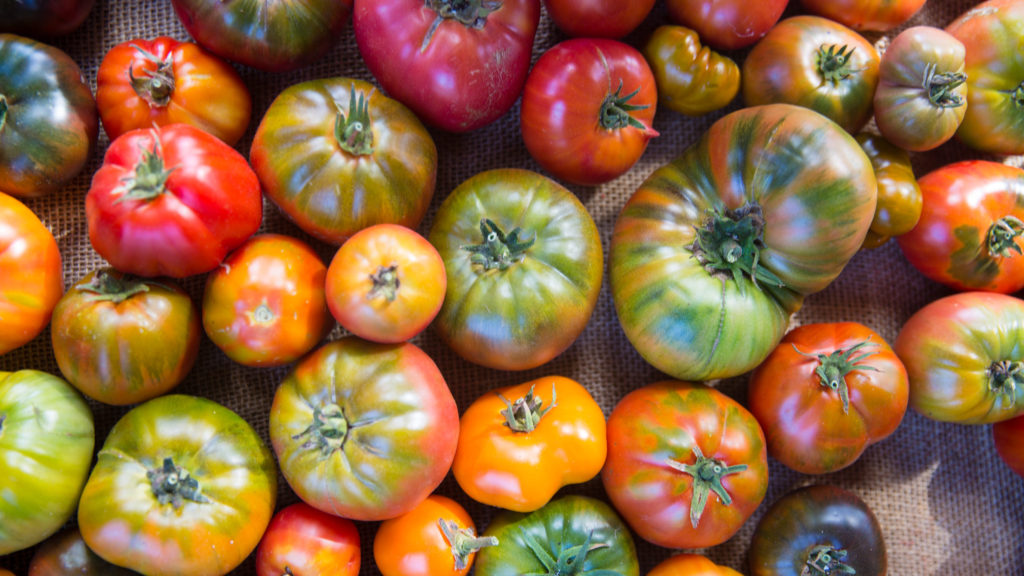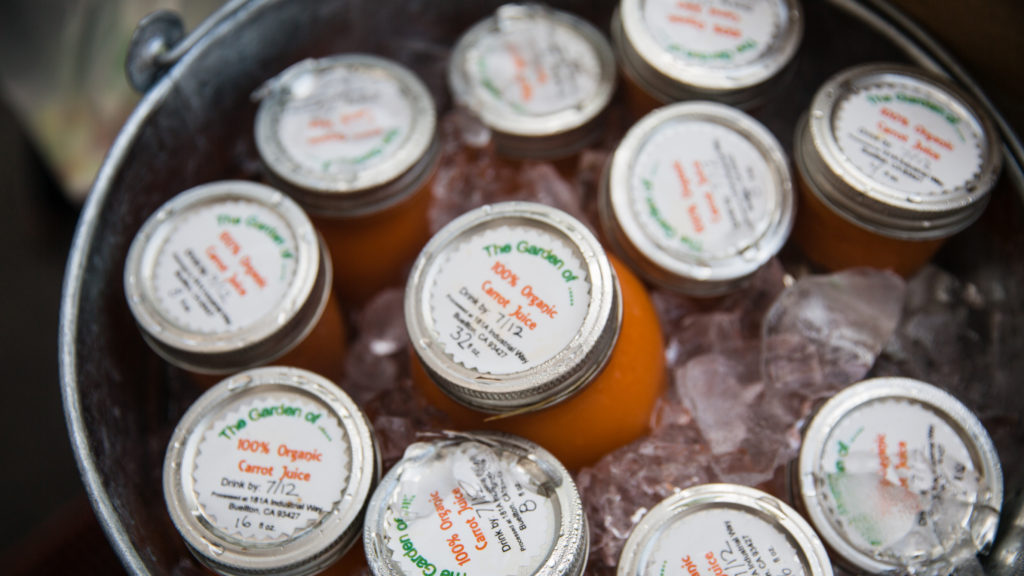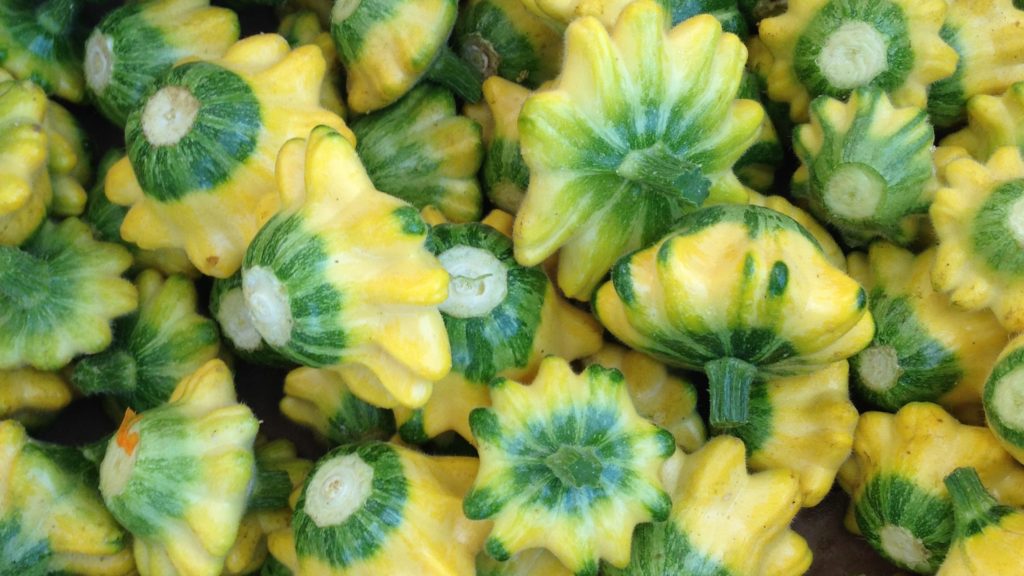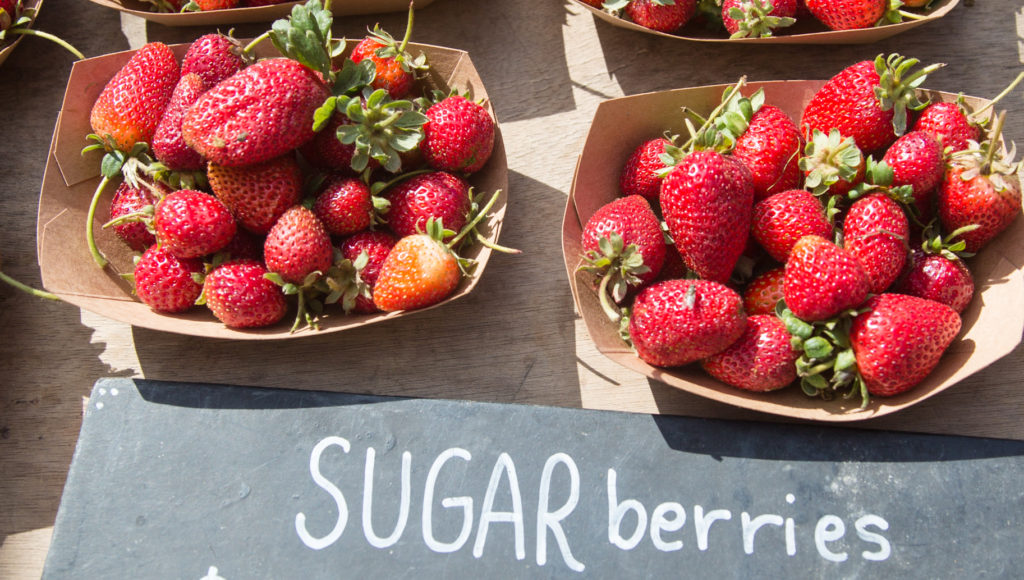 While at The Garden Of….. table we couldn't resist (I don't know anyone who can) picking up some of their amazing lettuces. They offer a 3 for $5 deal and I always take it.  If you can get through three heads in two weeks, you should too. They are second to none, and will stay beautiful for two weeks if you keep them wrapped in a plastic bag or damp produce sack in the vegetable drawer of your fridge.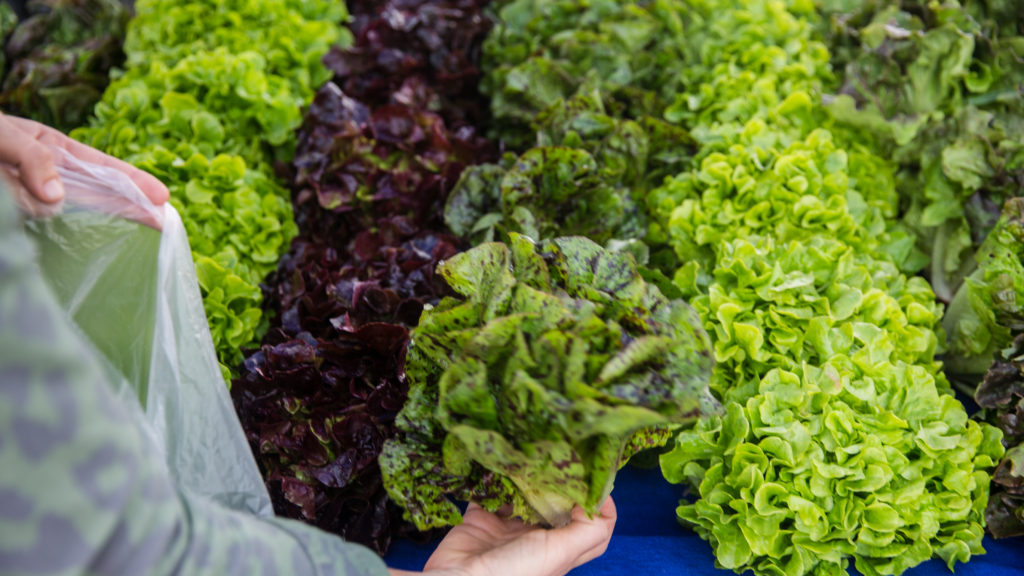 It may be needless to say, but their colored carrots are pretty outstanding as well. I don't cook many carrots in July, but for snacks on a hot summer day they're tops.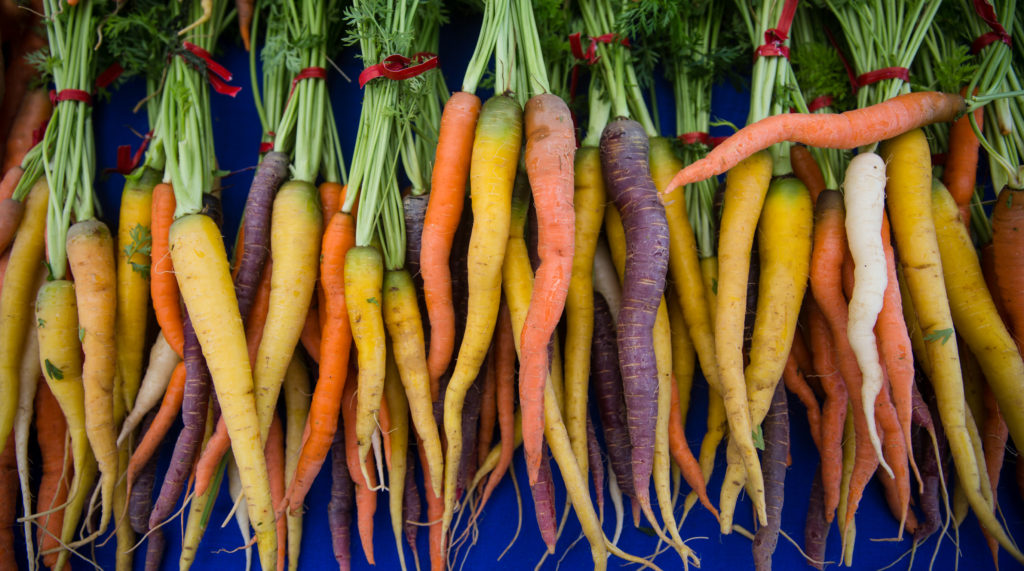 Next on the list was some kitchen essentials like onions, garlic, potatoes and kale, all of which are important to source from local and sustainable farms whenever possible to ensure they are free of herbicides and pesticides.
We purchased our Red & Yellow Onions and Potatoes from John Given, and our Heirloom Garlic and Kale from Milliken Family Farm. They may be essentials, but these farmers make them feel like treasures.  Those potatoes!!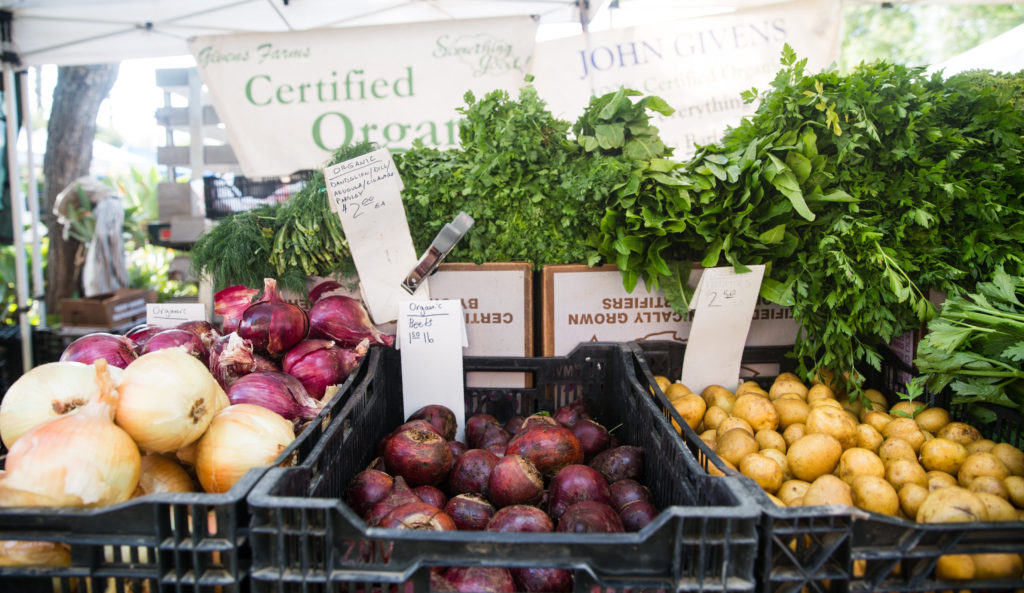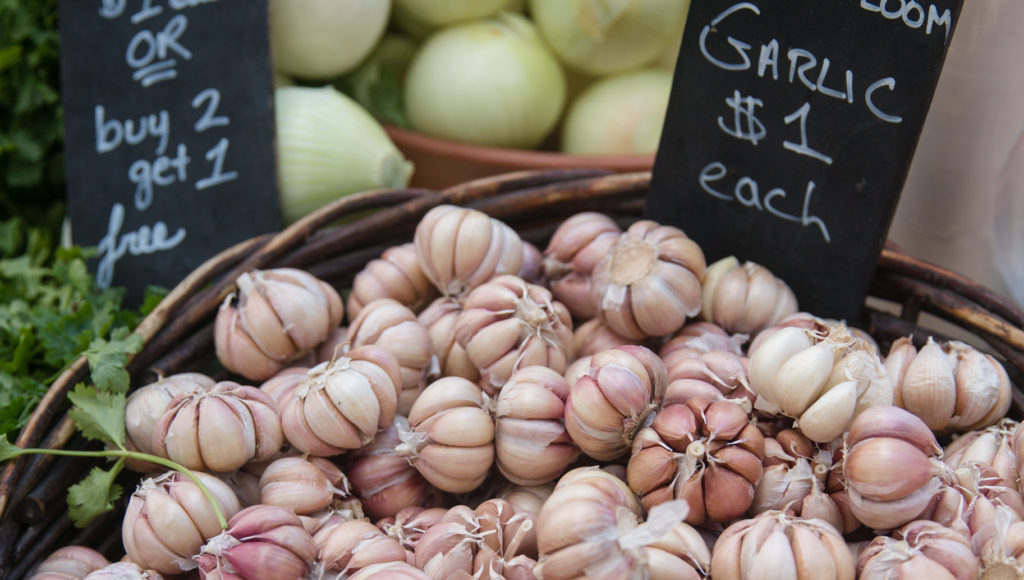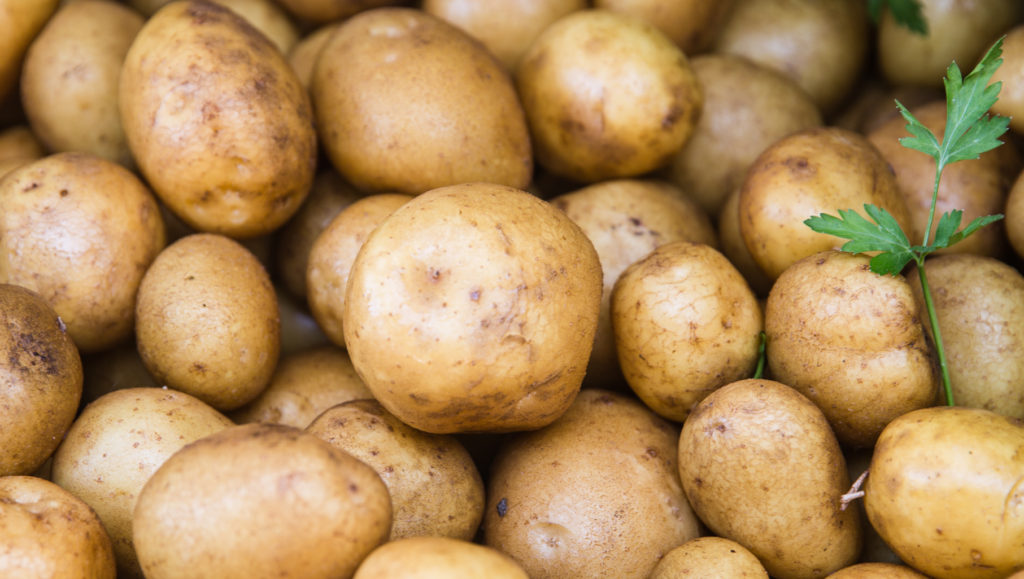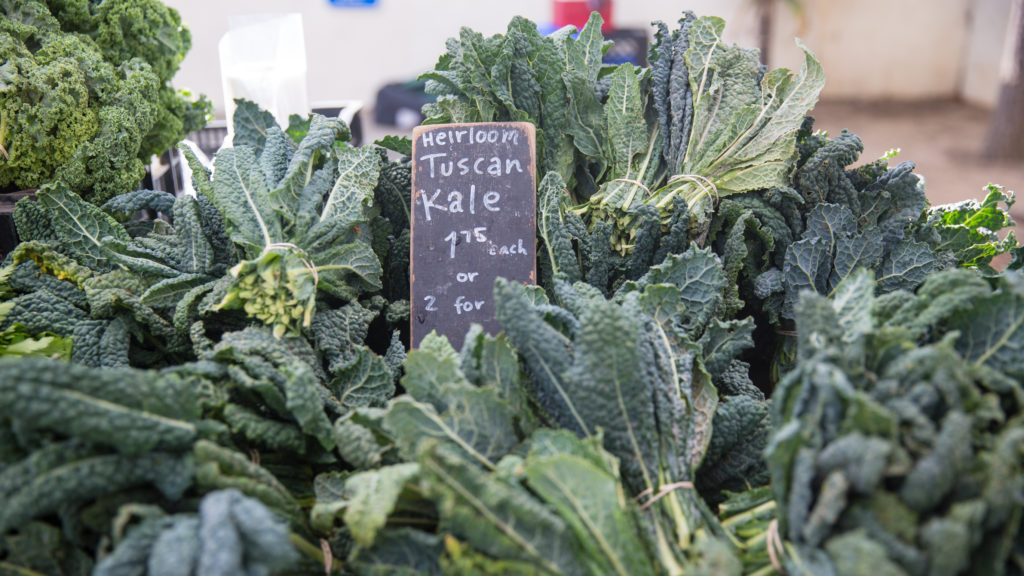 We stumbled upon some Purslane and Cabbage at Jimenez Family Farm, both great for summer salads and slaws, and right across the aisle sat fresh ginger! Perfect for summer cocktails, and you can use the whole root and stalk. I can see my weekly menu and drink list forming in my mind…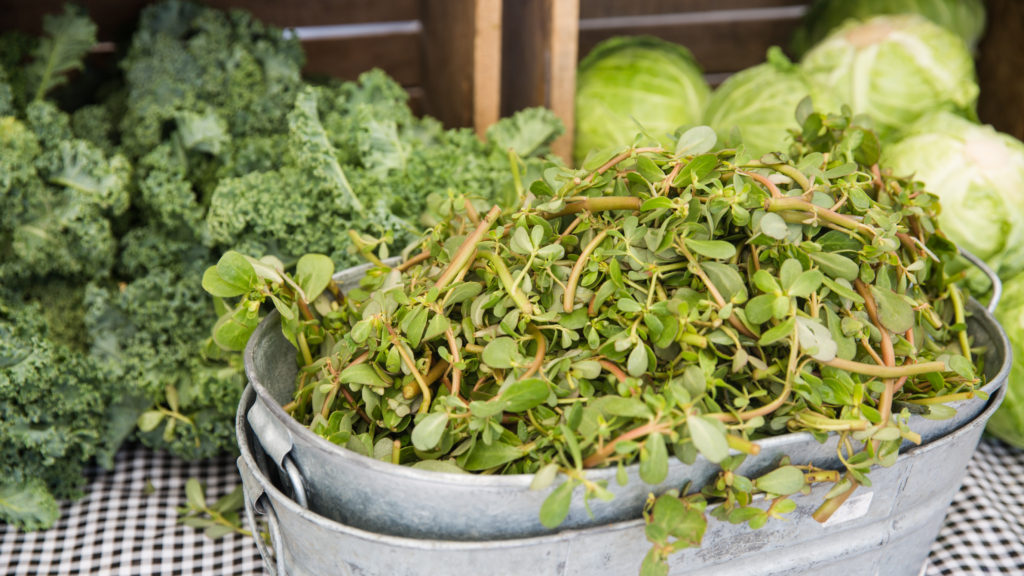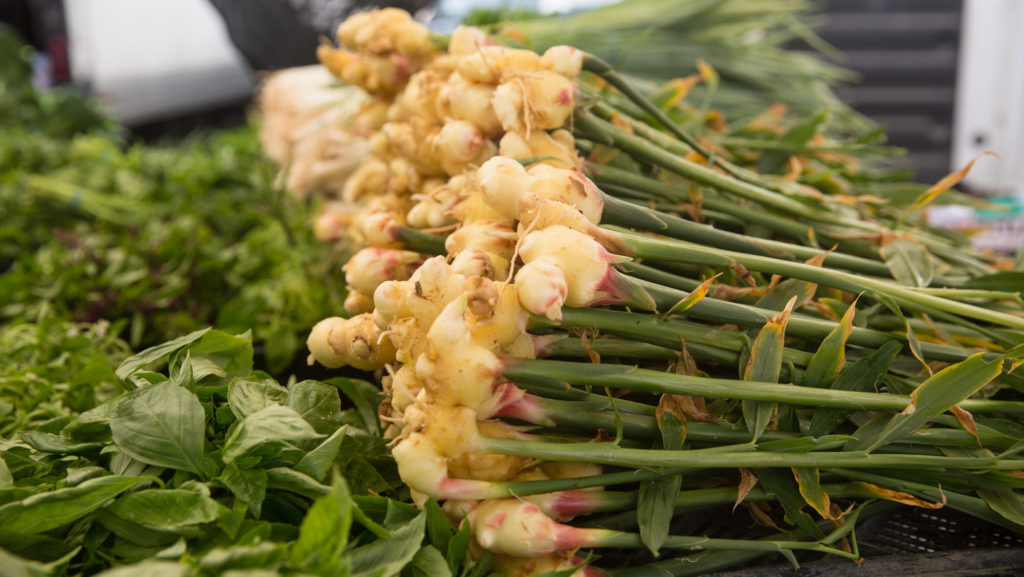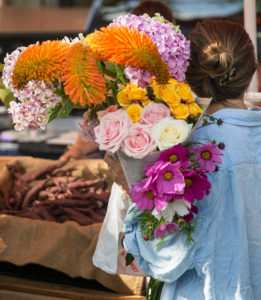 With a little money left in our wallets, we took a final lap around the market in search of the perfect fresh-cut flowers for the office.
I always wanted to be like the women in romantic comedies, carrying fresh flowers home from the market, so whenever I get the chance, I do it!
If you haven't got much of a green thumb, or maybe get too sad when your cut flowers wilt away, the Santa Barbara market has an amazing Air Plant vendor!
We oohed and aahed over the entire table, and promised to be back next season to buy some. Also, there is a large potted plant vendor with deals that seem to good to be true!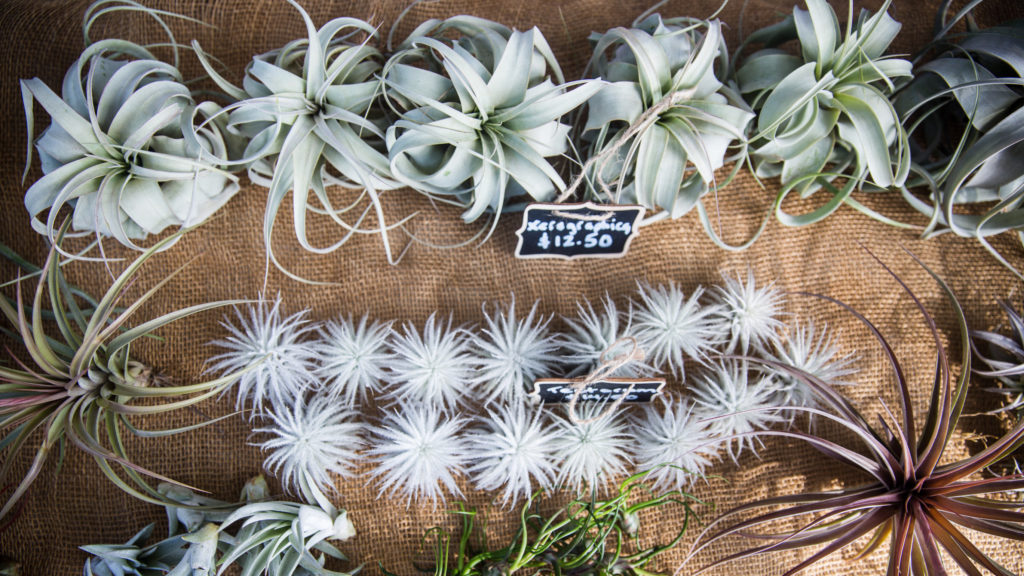 The Saturday, Downtown Santa Barbara market runs year round from 8:30am – 1pm at Santa Barbara & Cota Streets.
Street parking, and lot parking are available, but it's such a beautiful town you won't be upset if you've got to walk a few blocks. Learn more about all of the Santa Barbara Certified Farmers Markets here.