Need a go-to coleslaw recipe? This is it. We promise.
Most people associate coleslaw with summer, bbq, and mayo-based dressings. Our favorite slaw is perfect year round, ditches the mayo for an apple cider vinegar + citrus based dressing, and adds a spicy kick.
Make it for your next barbeque, in place of salad for a weeknight dinner, or on Sunday for enjoying all week at lunch time – it stores exceptionally well in the fridge and tastes better the longer it sits!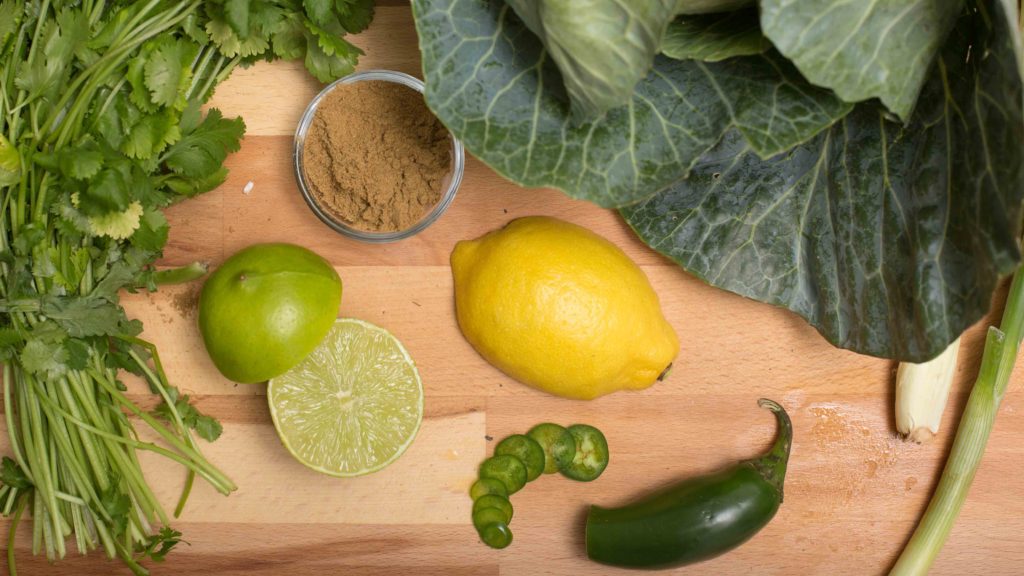 For the slaw
1 small green cabbage, or ½ a large cabbage
1 jalapeño, cut into thinly sliced rounds
4 scallions, thinly sliced end to end
1/2 cup cilantro, coarsely chopped
Cut the cabbage in half from top to bottom. Then, lay the cabbage flat side down and slice it as thinly as possible, creating ribbons of cabbage.
Place the sliced cabbage in a large bowl, then add the sliced jalapeño, cilantro & scallion.
Pour the dressing over the slaw and toss until all of the cabbage has a nice shine indicating that it is perfectly dressed.
For the dressing
3 Tbsp. olive oil
Juice of 1 lime + ½ a lemon
1 Tbsp. apple cider vinegar
½ Tsp. salt (start here, and season to taste)
½ Tsp. freshly ground pepper
1 Tsp. ground cumin
Combine all of the ingredients in a small bowl and mix until well combined.
Pour over the prepared slaw, then toss until all cabbage is evenly coated.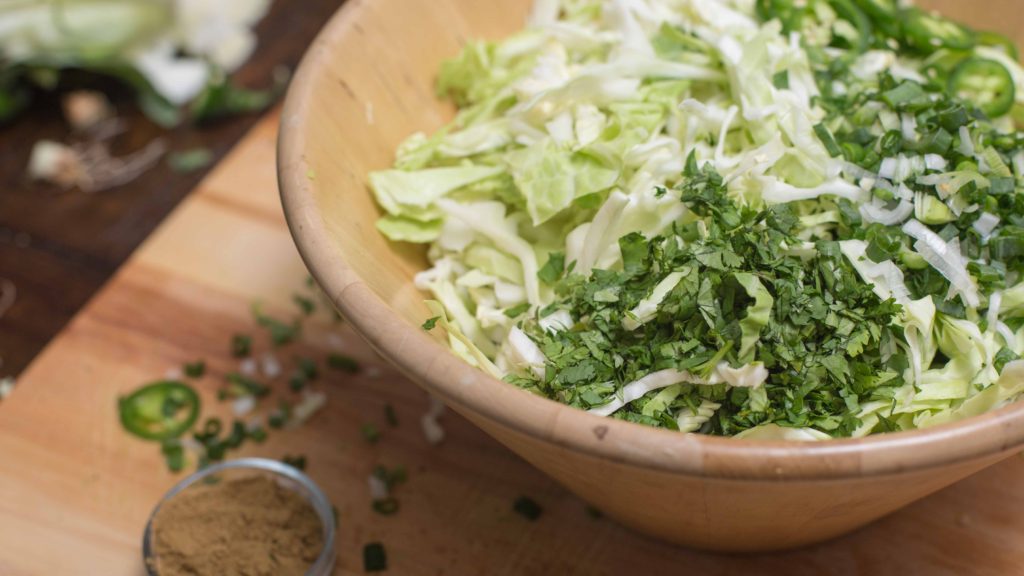 The slaw can be served immediately, left to marinade at room temp for up to an hour, or refrigerated for a few hours before serving.
For more cabbage recipe ideas click here.