Everyone needs a versatile squash soup recipe in their repertoire for quick cold-weather meals and dinner parties.
This Roasted Squash Soup transitions seamlessly from weeknight meal to the first coarse of holiday dinner, and with just six ingredients it won't add stress to your already busy schedule.
Creamy kabocha squash, sweet apples, onions, celery and fresh sage provide the sweet and savory base for this soup.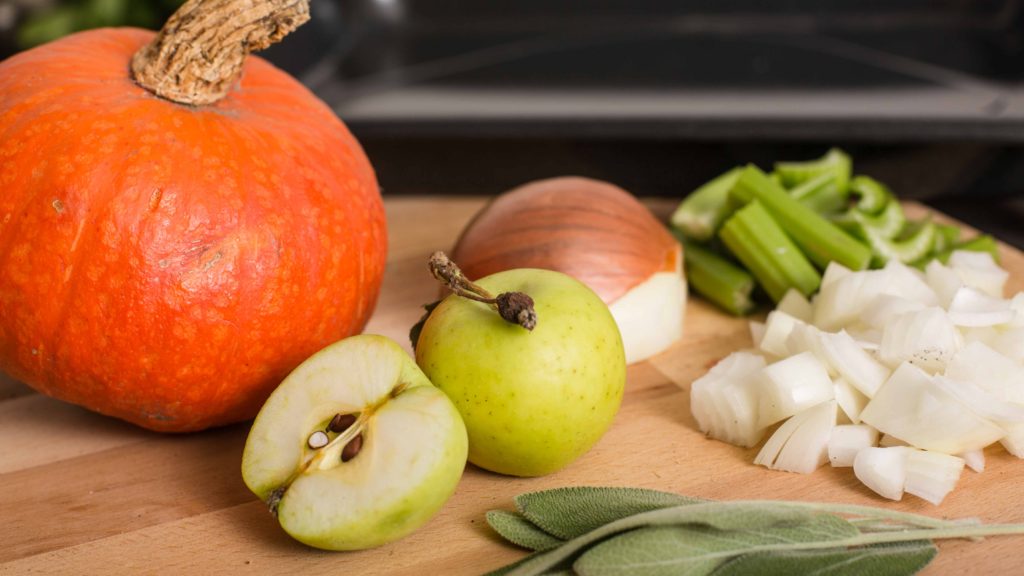 Each of the ingredients are cubed and diced into roughly the same size, tossed with olive oil, salt and pepper, and roasted in a 350 degree oven.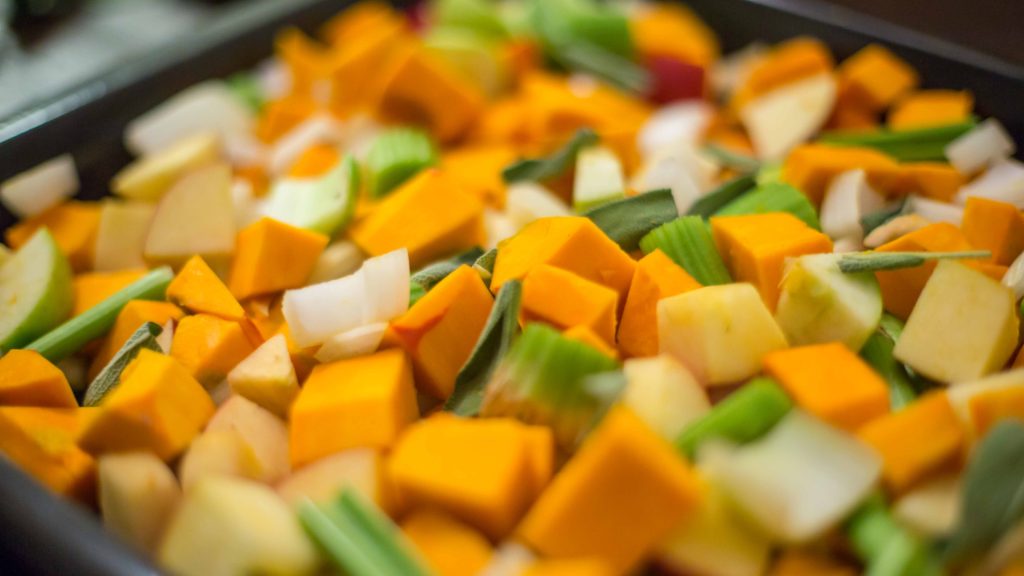 After roasting, the veggies and apples are simmered with a warm broth and then pureed into a perfectly creamy soup.  Crispy sage is the perfect topping.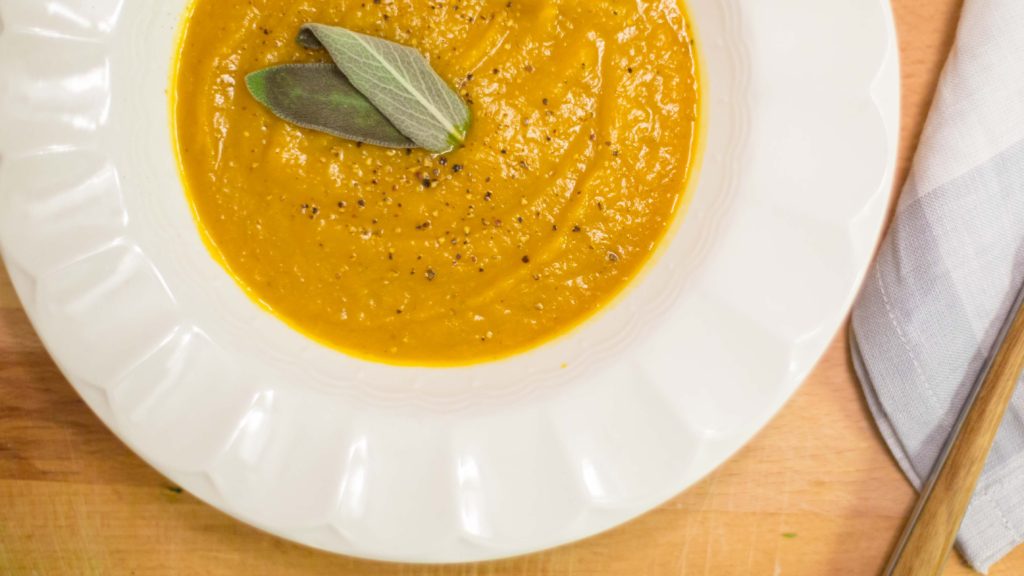 Ingredients
1 large Kabocha, Red Kuri or Butternut squash
1 large onion
2-3 stalks of celery
2 apples
Fresh Sage
Olive oil, salt + pepper
2 cups vegetable or chicken broth
Preheat the oven to 350 degrees
Preparation
Peel the skin from the squash, slice it in half and remove the seeds.
Cut the squash, onion, celery and apple into 1-inch cubes and toss with olive oil, salt and pepper.
Lay the veggies in a single layer on a cookie sheet, top with a few sage leaves and roast until soft. About 30-40 minutes.
Transfer ingredients into a large pot and add 1 cup of broth.
Bring to a simmer and then blend, adding more broth until you reach a smooth, creamy consistency.
Adjust salt and sage to taste.
Serve topped with a fried sage leaf and perfectly crusty bread.