For years, Primally Pure founder Bethany McDaniel relied on topical solutions to treat skin issues, and used cheap mainstream products that often did more harm than good.
Like many of us with problem skin that doesn't seem to respond to the products we use, Bethany eventually turned to a whole food diet to see if that might help. What she was putting in her body was creating a positive change, and soon she started to investigate the contents of what she was using on her body.
As with processed foods, when you begin to read the ingredient list and question the contents, what you find is a bit unsettling. Bethany soon purged her bathroom cabinet of toxic skincare products and began formulating her own replacements made with real, recognizable ingredients.
To her surprise, the products she made actually worked better than the dozens she had tried in the past! Her acne cleared up, her skin felt and looked better than it ever had, and she enjoyed using the products.
After about a year of research and recipe tweaking Bethany decided to start selling her products on the Primal Pasture's website – her family's farm. That's how we discovered her!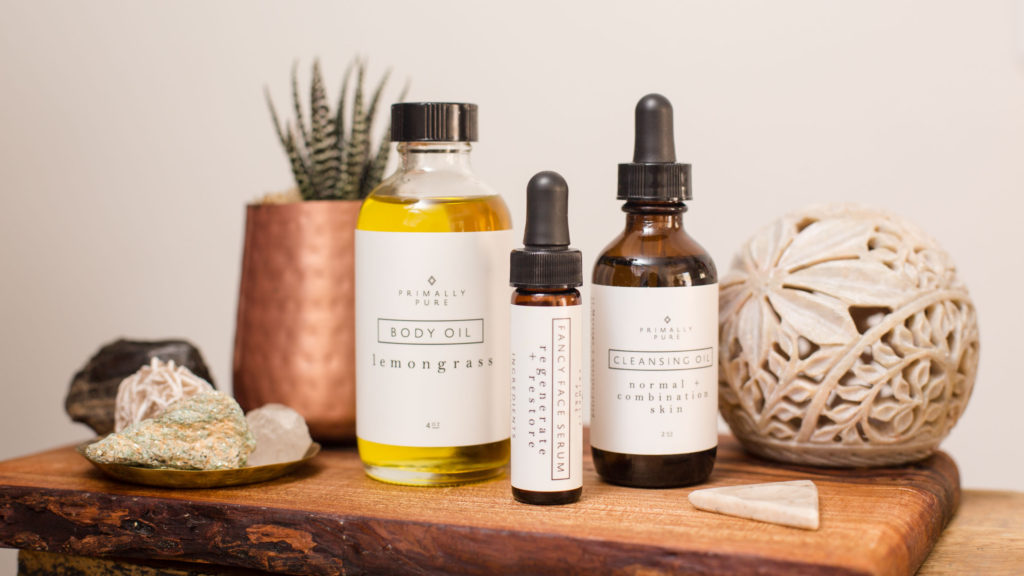 Body Oil
Bethany's Lemongrass Body Oil has such an amazing smell.  When the bottle was opened I think everyone in the room became more relaxed, instantly! We love that it's a product that can be used on the body, face, hair, really anywhere your skin needs extra nourishment + healing.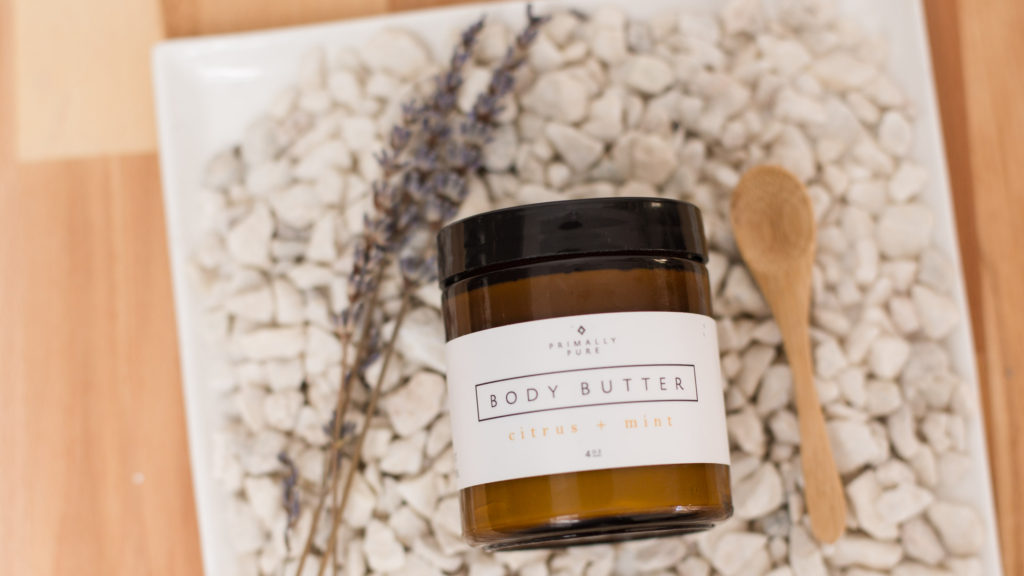 Body Butter
The body butter is amazing, and made with ingredients that are safe enough to eat! It smells good enough to eat too.
This is not a vegetarian product, as it does contain beef tallow from grass-fed beef, but the positive side of that is that the product is all natural, and did I say, it's safe enough to eat?!
Full ingredient list includes Organic Tallow from Grass-Fed Cows, Fair Trade Organic Extra Virgin Coconut Oil, Organic Mango Butter, Fair Trade Organic Shea Butter, Organic Sweet Almond Oil, Organic Extra Virgin Olive Oil, Organic Arrowroot Powder, Organic Beeswax, Organic Orange, Grapefruit, Lemon, and Peppermint essential oils.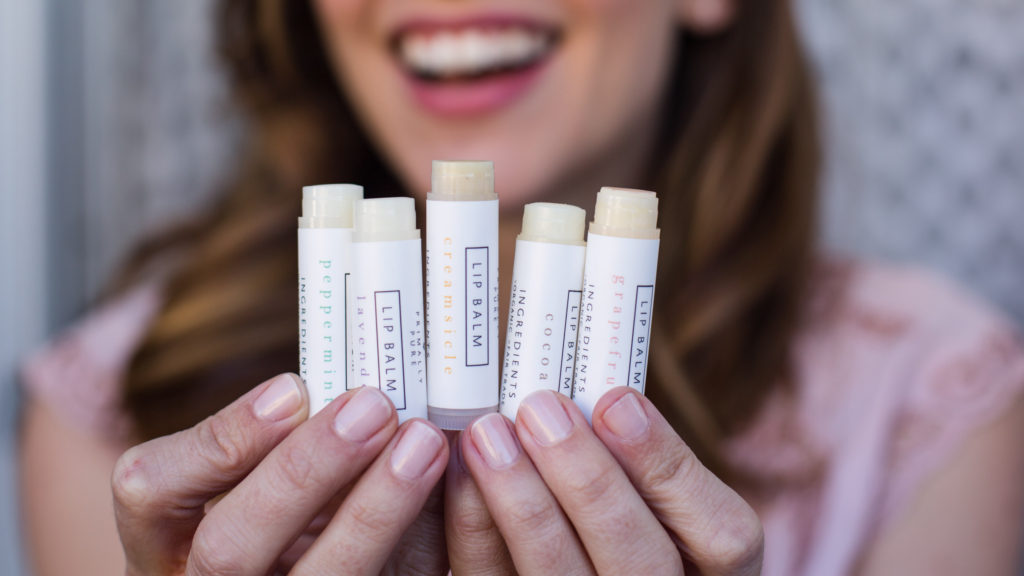 Lip Balm
The Lip Balms are super soothing, and also good enough and safe enough to eat.  It's hard to pick a favorite flavor, so we opt for stashing a different one in each of our go-to spots… bag, desk, car… you get the idea.
Skincare and beauty products should enrich your life by providing you with noticeable results without sacrificing health or well-being.  – Bethany McDaniel
Deodorant
Last but not least in this lineup is the Primally Pure deodorant. Our world has been quite a buzz with talk of which natural deodorants we've all tried and how well, or terribly, they worked.  When we met Bethany and tried the Primally Pure deodorant, it all stopped.  We are obsessed with it and have yet to find someone that it doesn't work for – Including our friends with the most sensitive skin. See our photographer Becca's post about her journey
here
.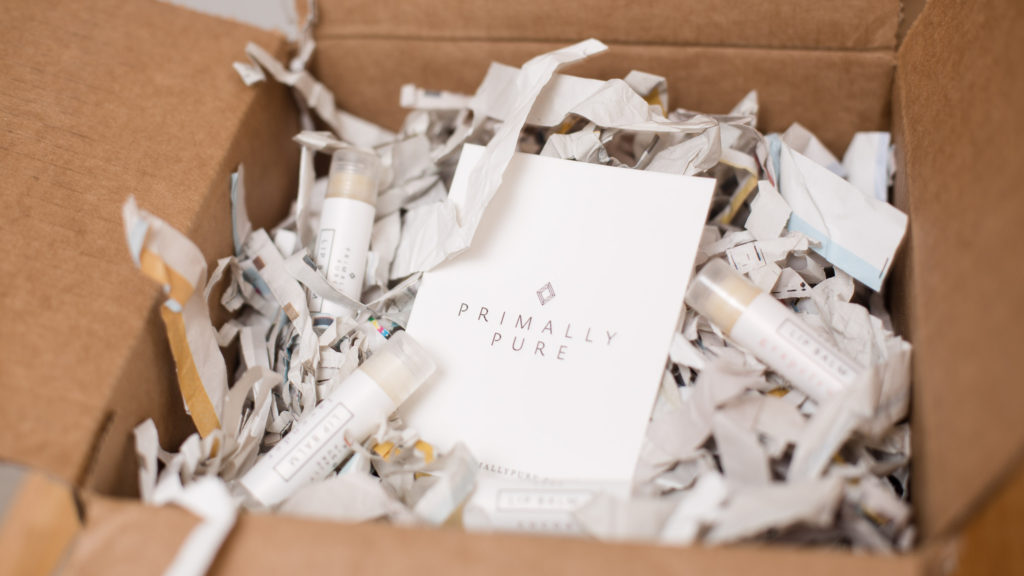 The cherry on top is that they are super environmentally and socially conscious. Every Primally Pure order arrives at your door in an appropriately sized box full of shredded, recycled paper to keep everything safe, and new kit packaging (coming out on Thanksgiving) are made by Freeset; a fair trade business offering employment to women trapped in Kolkata's sex trade.
Get to know Primally Pure even better on their website, and learn more about Freeset here.
Wanna give some products a try? Check out our Shop