We've found the perfect safe, all-natural deodorant!
We all have our struggles finding the perfect non-cancerous deodorant for us. Photographer Becca Murray had a bumpy, slightly painful journey to finding hers and she's sharing her story here, with a very happy ending!
In September 2014, my best friend Beebe was helping me unpack my new apartment. Upon opening my bathroom box and seeing my Dove Clinical Strength deodorant, she flipped out, "OMIGOD YOU USE THIS?" She proceeded to give me a lecture about how I'm so crazy about what goes in my body, how can I be so flippant about what goes on my body? "You know that goes in your body too".
I know ladies who like to say they don't sweat, they glow. I am absolutely not one of those ladies. As a photographer, this can be an issue. I'm always on my feet, running around, setting up and breaking down equipment – the last thing I want to be worried about is whether I'm sweating through my clothes!
Nope, Nope, Nope…
That Christmas, Beebe bought me a tub of 
Fat and the Moon deodorant cream
, a highly recommended natural brand. I began using it and immediately broke out in a rash under my arms. I've never been one to have sensitive skin, so I freaked out but tried to push through it. About a month later, I quit and re-gifted the present back to Beebe. (She loved it & still uses it to this day, so it was definitely a 
me
 issue, not a product issue. Much love to Fat and the Moon!)
Over the past year-ish, I've tried several brands and even tried making my own deodorant. Every single one of them has made me rash out. It looks like acne and it hurts like a bitch and after a month of pain, I always go back to my old (cancerous) standby.
Armpit Detox?!
In 2015, I decided that I needed to figure out the problem and go natural no matter what. I read a post that suggested an armpit detox. I wasn't aware that was a thing, but a friend had just given me a Dead Sea mud mask from his trip to Jordan, so I decided to give it a go.
At this point I was using Lavanilla deodorant a couple times a week, always at night. I'd have flare-ups, but kept using it to see if my reaction was lessening with the detoxing. It wasn't. I did notice that the bumps would reduce after the mask, but I'd break out as soon as I started sweating or applied deodorant again. UGH.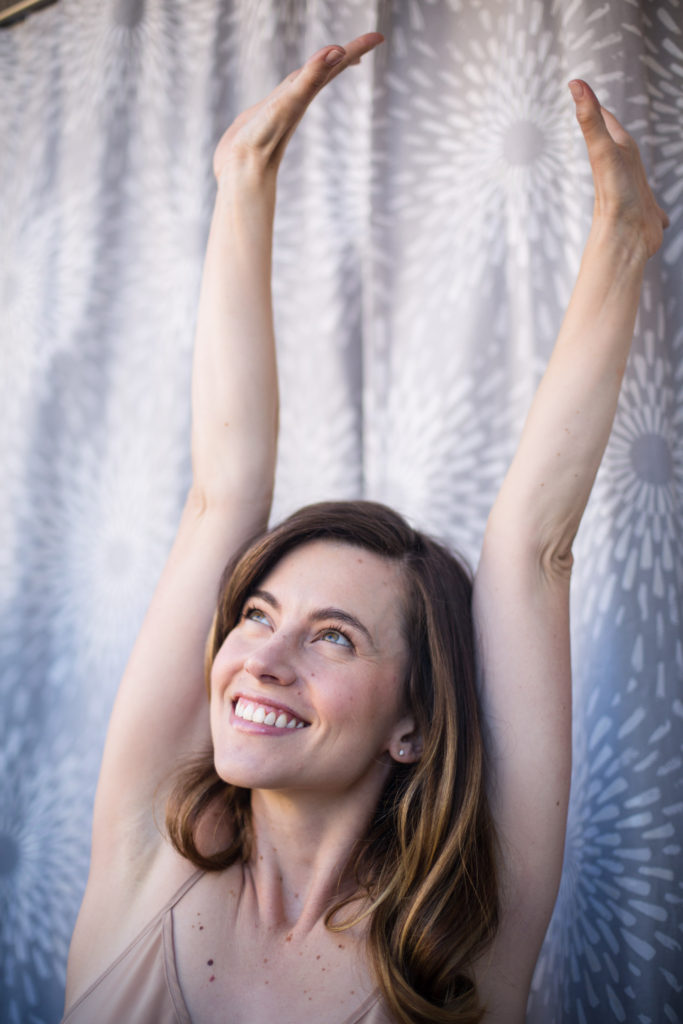 Finally!
Mid-2015, Beebe gifted me a tub of Stank Stop from FATCO Skincare. I used it the next morning and my rash was gone by that night, hallelujah!! I used Stank Stop religiously for about a year and loved almost everything about it.  I didn't sweat through my shirt, I had no stink, and no rash, but there was a bit of a powdery residue that I wasn't a huge fan of…
Fast forward to September 2016, and my introduction to Primally Pure Skincare's line of all natural deodorants at a Leo + Matilda photo shoot. I gave the Lavender scented sensitive skin deodorant a try — it's made with less baking soda than their standard formula — and I am in LOVE.
No sweat, no smell, no rash AND no white powdery residue. Deodorant Perfection!
---
Becca's not alone. Everyone at Leo + Matilda has named Primally Pure their new favorite deodorant!
Wanna give it a try? Visit our Shop.