Born and raised on the east coast, I encountered persimmons for the first time when I moved to Los Angeles.
I immediately fell in love with the Fuyu variety and its sweet and savory flavors. Then, I found the Hachiya, Chocolate, Cinnamon, and other varieties, and suffice it so say that I love Fall.
Here's a look at my two favorite varieties and some flavor pairing ideas.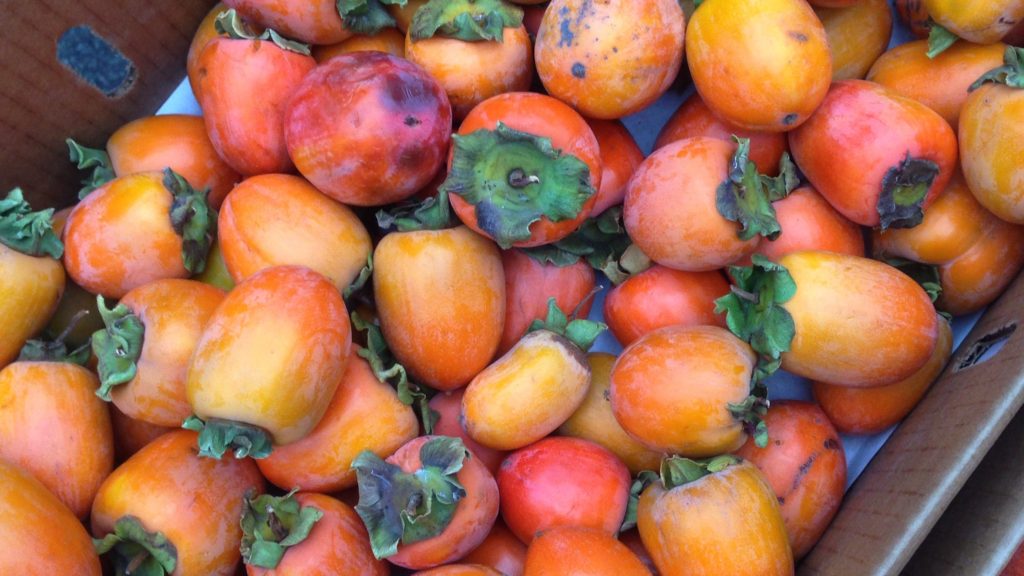 Tsurunoko
Chocolate Persimmons are a bit sweeter than Fuyu, oval in shape, and have a chocolate colored flesh. There have been many shoppers, and clients of mine, that think they've been given a spoiled persimmon when they first cut into this variety, but rest assured the flesh is suppose to be dark brown coloring.
Enjoy Chocolate persimmons when the fruit is still crisp, or after it softens.  See that brown one up there? It'll be delicious on oats, or toast for breakfast!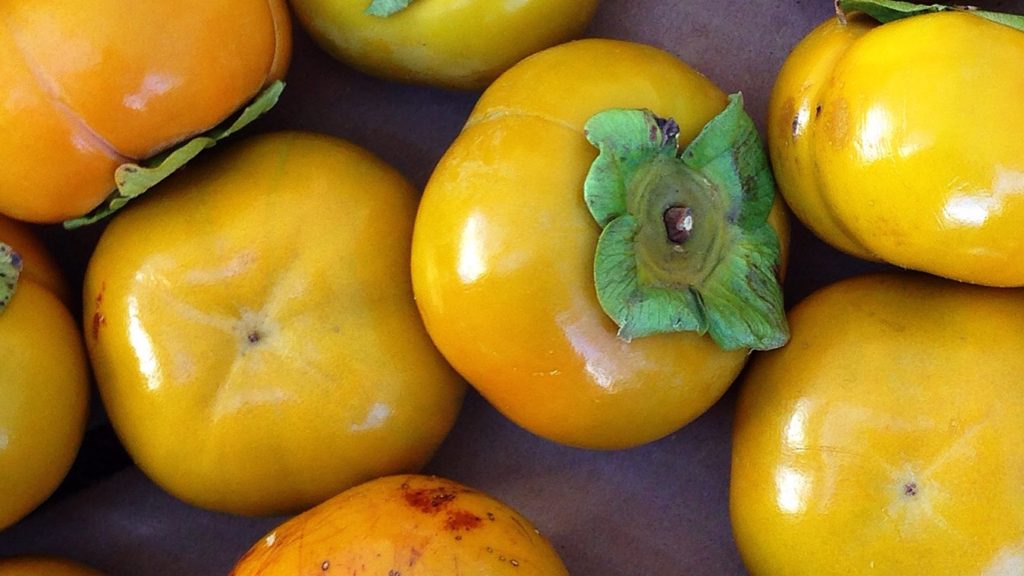 Fuyu
This squat persimmon, that many mistake for an orange tomato, is typically the first variety available. The flesh is firm, crisp, sweet, and best eaten fresh. Think sliced in salads, with ricotta and arugula on toast, or diced in salsas.
Need some inspiration?
How about pairing your persimmons with one or some of these suitable partners…
Almonds
Apple
Avocado
Cashews
Cheese
Citrus
Spicy Peppers
Endive
Frisee
Grapes
Hazelnuts
Kiwi
Mace
Pear
Pomegranate
Radicchio
Sweet Potato
Walnuts
Watercress
Pork
Prosciutto
Chicken
Duck
Shrimp
Clove
Cinnamon
Ginger
Nutmeg
Black Pepper
Salt
Brown Sugar
Also...
Brandy
Chocolate
Coffee
Cream
Honey
Rum
Vanilla
Yogurt
Vinegars
Sweet Wine