Grapefruit + Basil Soda is the perfect mocktail for saying farewell to Winter
Living in Los Angeles means we don't experience "real" seasons like people in, say, Pennsylvania do.  We don't have snow or freezing temps in the Winter, and it really doesn't rain all that much.  The sun is typically shining, it's nearly always t-shirt weather and you can certainly have a lovely beach day in January.
But we do have "real" seasons in terms of the foods we eat and can purchase at our local farmer's markets. Our Winter is all about citrus, gorgeous root vegetables and perfect lettuce. It arrives after the persimmons are gone and ties us over while we wait for cherries and stone fruit to arrive. (Yes, there are tomatoes available in February – we simply pretend not to see them until May when they actually start tasting good.)
We're raising a glass to our favorite citrus, the grapefruit, and saying farewell to winter this this freshly squeezed Grapefruit + Basil Soda.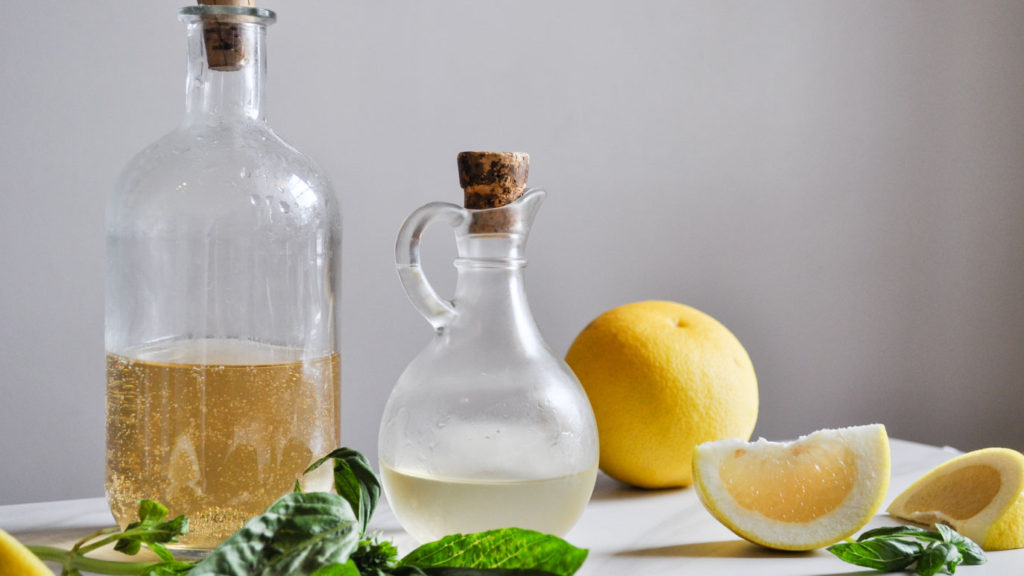 The Prep
The basil is infused into the soda as a simple syrup. You're friends will be impressed that you made it yourself, but it's super easy and only takes a few minutes of active cooking.
Start by placing equal parts sugar and water in a pot, then warm it over medium heat until it's fully dissolved. Add the basil and let it steep for 15-20 minutes.
While the basil is steeping, juice the grapefruit, and be sure to steel a few sips.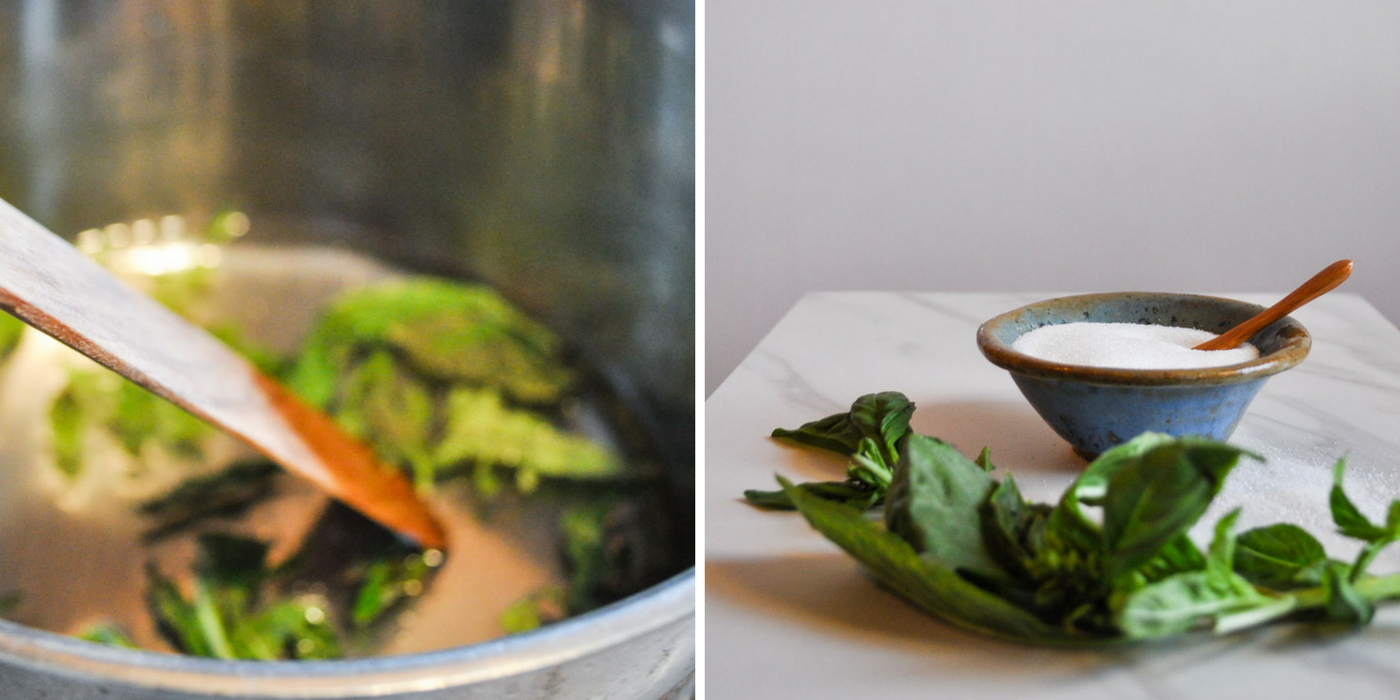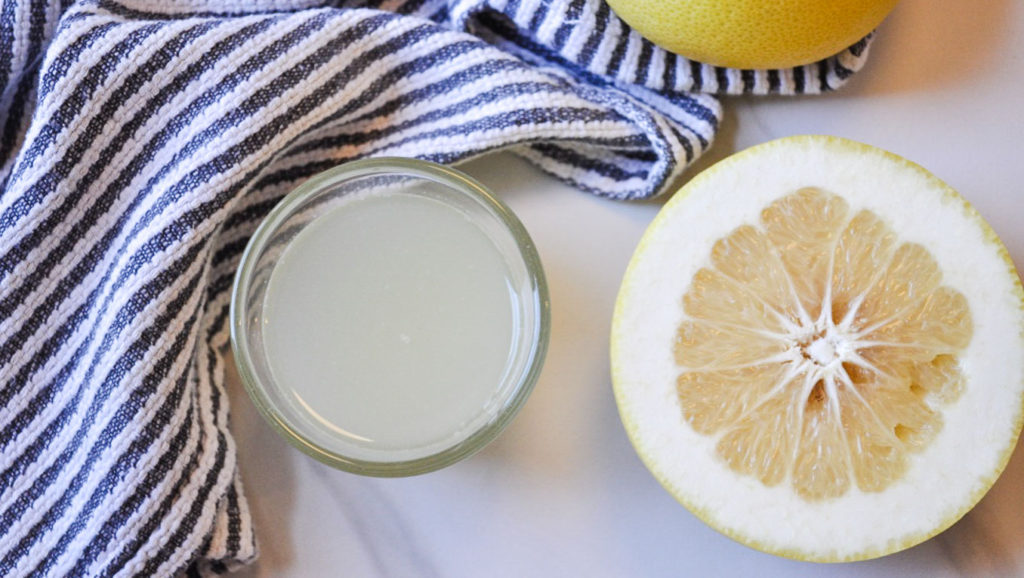 Creating the Mocktail
Combine the grapefruit juice, simple syrup and your choice of ginger soda, club soda, or sparkling water in a large pitcher, or individual glasses. Stir, then garnish with fresh basil.
It's that easy!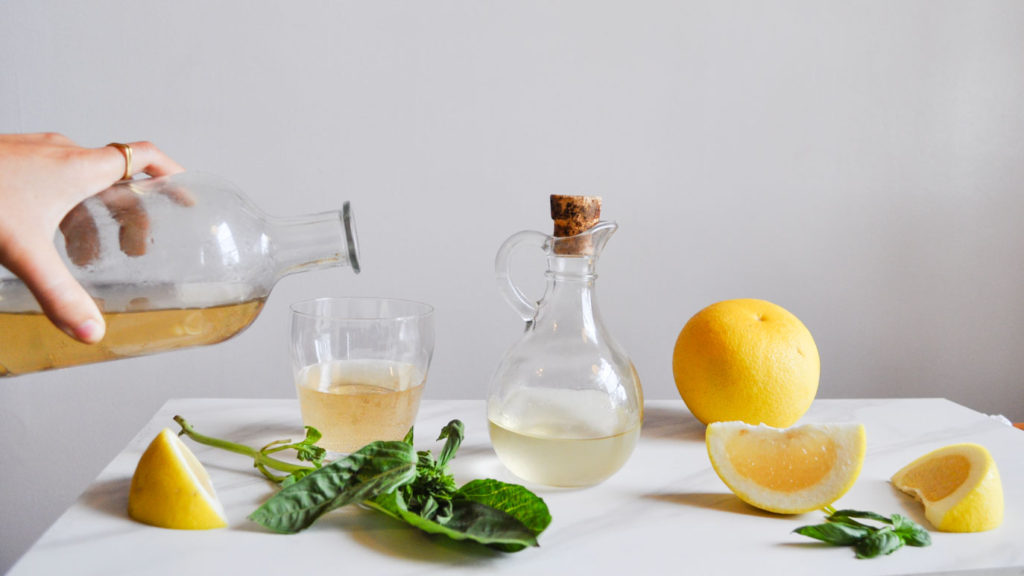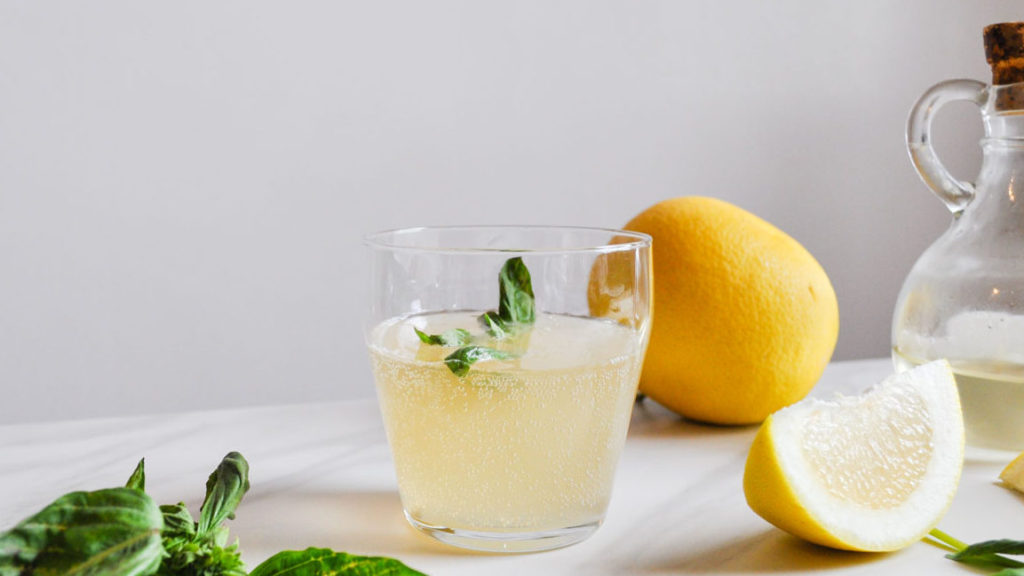 Ingredients
1  cup sugar
1  cup water
1 cup loosely packed fresh basil
Preparation
Place sugar and water in a small pan over medium heat until sugar is fully dissolved, about 2 minutes. Add the basil. Allow to steep for 15-20 minutes and strain and discard basil.
Place syrup in a glass container, cover and chill for a few hours.
Leftovers can be stored in the fridge for up to a month.
Ingredients
1 grapefruit; plus additional grapefruit for garnish
2 cups of ice
3 x 12oz cans of ginger soda, club soda or sparkling water
handful of fresh basil
1/4 cup basil simple syrup
Preparation
Juice one large grapefruit.
Fill a pitcher half way with ice.
Pour soda, fresh grapefruit juice and simple syrup.
Mix well. Garnish with fresh basil.
This mocktail is made with just few ingredients; ginger soda, basil simple syrup, fresh basil and freshly squeezed grapefruit juice.
The ginger soda adds a bit of sweetness, so pair it with a Marsh grapefruit or Pomelo to add some bitterness and balance the flavors.  If you've got a sweeter Oro blanco or Cocktail grapefruit, we suggest subbing in club soda for the ginger soda.