Give me a strong cup of coffee and a delicious, vitamin-rich smoothie and I can conquer the world.
Our current favorite is this cabbage + berry smoothie. A happy accident that we created for the first time with leftover cabbage when we ran out of our usual smoothie greens.
Cabbage is a low cost ingredient that is generally available year round at farmer's markets, and lasts forever in the fridge, which makes it a perfect ingredient for buying and storing for your daily smoothie fix. In addition, raw cabbage doesn't have a strong flavor and contains lots of antioxidants and anti-inflammatory nutrients. Add that all up and you've got the perfect cruciferous veggie for your morning smoothie.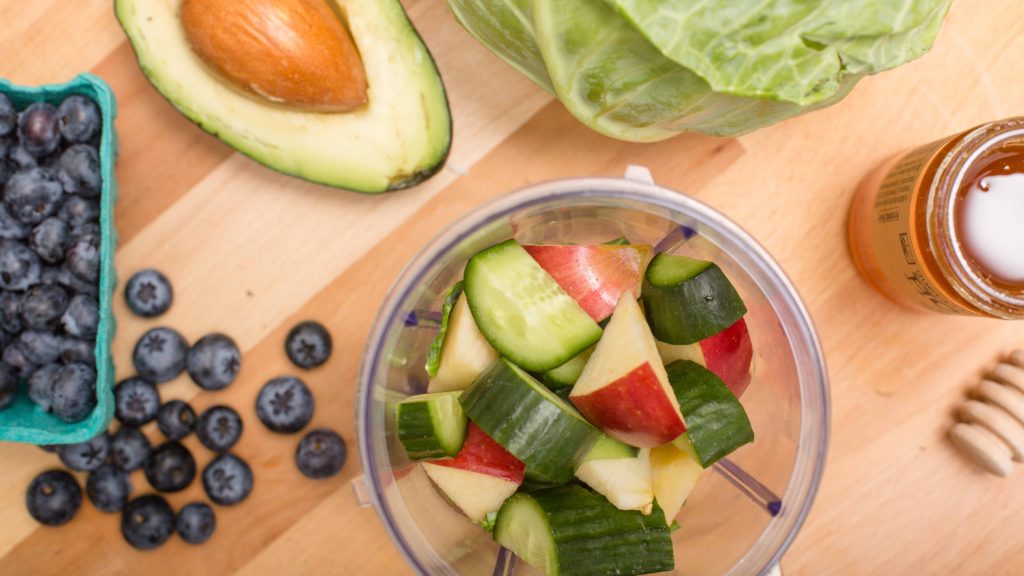 This recipe changes with the seasons but always contains cabbage, frozen berries, raw local honey and almond butter.
When avocado isn't available we use Straus Farm Greek Yogurt in its place – it helps create a creamy drink and has protein and B12. Cucumber and apples are in this November blend, but celery and pears, persimmons and other fruit work well too. The end result is always a smoothie that tastes like a honey-nut treat with just the right amount of sweetness.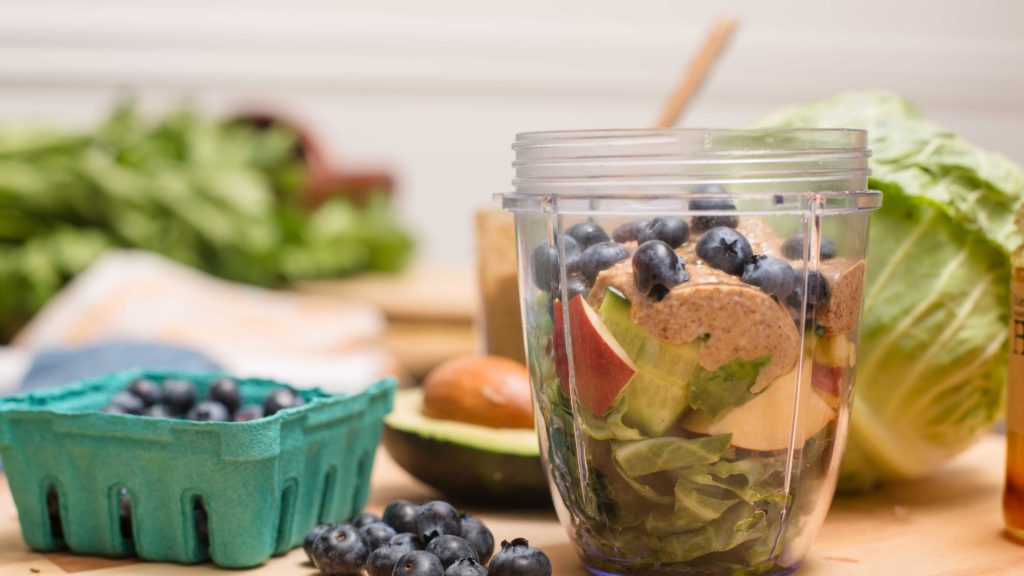 Ingredients
1 cup cabbage, sliced
1 tablespoon Fat Uncle Farm Almond Butter
1/2 an avocado -or- 1 tablespoon Straus Farm Greek Yogurt
1 tablespoon Guerilla Beekeepers raw, local honey
1/2 cup frozen Pudwill Farm Blueberries
1/2-1 teaspoon Bragg's apple cider vinegar
1/2 an apple or pear
1/2 cup water
Preparation
Combine all ingredients in a blender, vitamix or magic bullet then blend until smooth and drinkable.  Pour into a pretty glass, add a cute straw, and take on the day!