Hass Avocados, Jalapeños and Tomatoes aren't in season in the Winter... what is a guacamole lover to do?!
The first time I attempted to make guacamole the recipe called for shallots, tomatoes, garlic and jalapeños, it specified using Hass avocados, and it recommended using a food processor!  Not only was it messy, but it wasn't super delicious, and it certainly wasn't a recipe that could lend itself to eating seasonally. I was bummed.
Thankfully, not to many months later, a friend mentioned that she made the Chipotle restaurant recipe for guacamole and loved it.  I checked it out – no tomato, no garlic (I find the addition of fresh garlic too spicy), no food processor, and the simple ingredient list could be modified seasonally without forfeiting flavor.
If you're an avocado addict, or lover of guacamole like we are, you must try our recipe for perfect Winter Guacamole!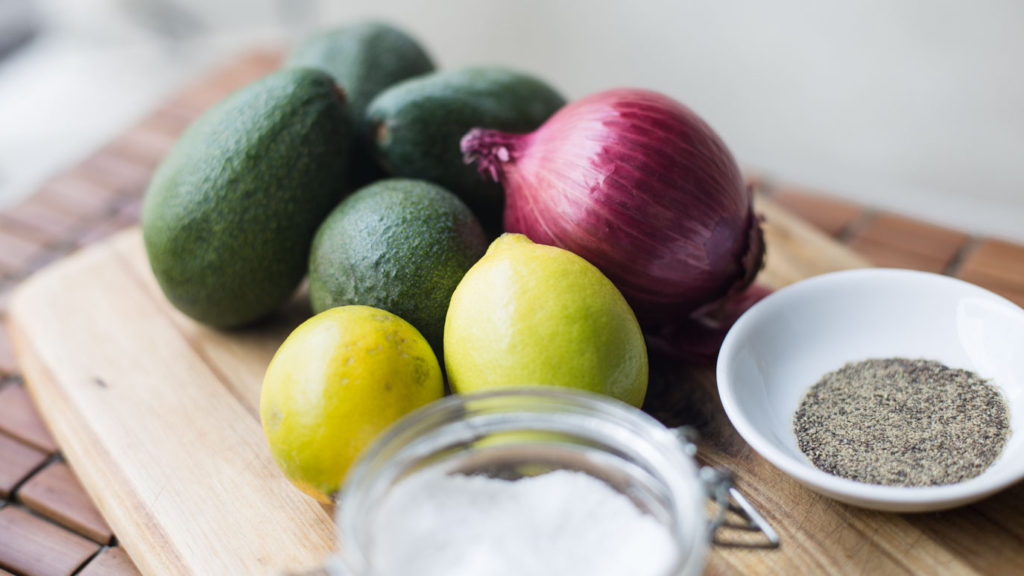 Hass avocados aren't available (or are available, but aren't the best) from November through most of January, and buying any old avocado from the grocery store won't result in delicious guacamole. So, we highly recommend heading to the farmers market and choosing from one of these winter varieties.
We used four perfectly ripe Fuerte avocados (and two super juicy limes) from JJ's Lone Daughter Ranch for our party-size serving of winter guacamole.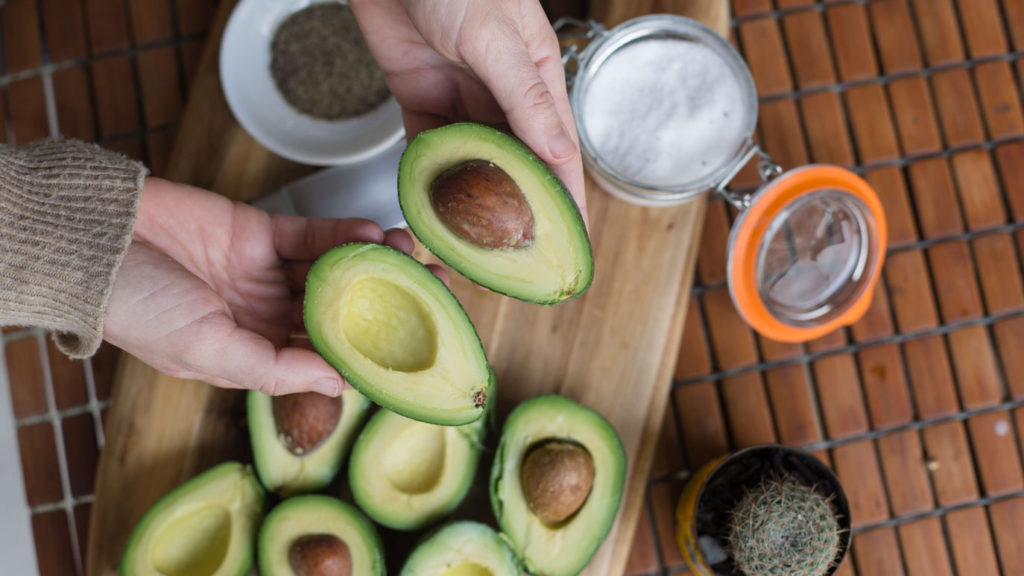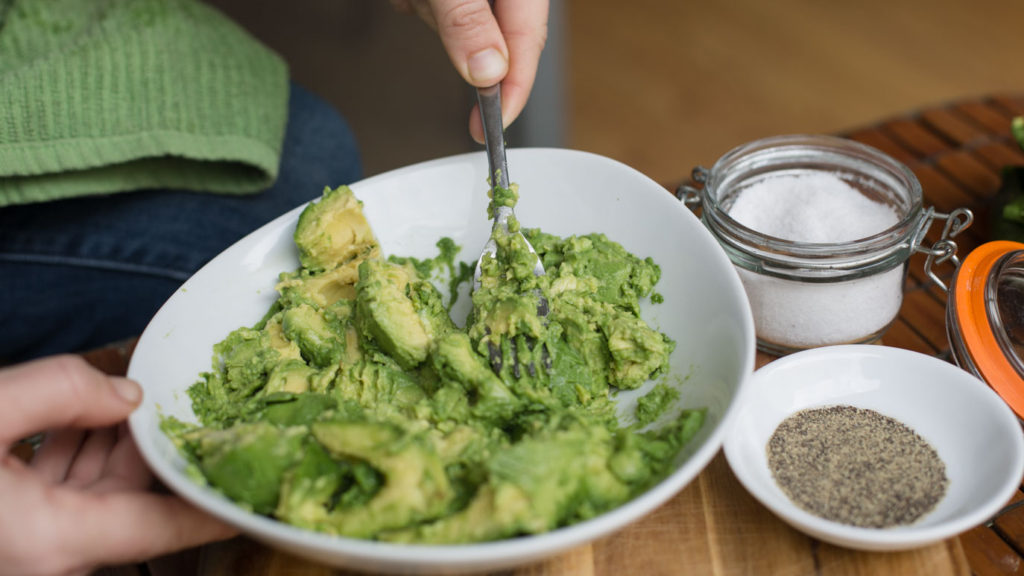 Each of the avocados are halved, pitted, scooped into a large bowl and smashed with a fork. Finely chopped red onion and cilantro are added to the avocado and mixed to until evenly distributed.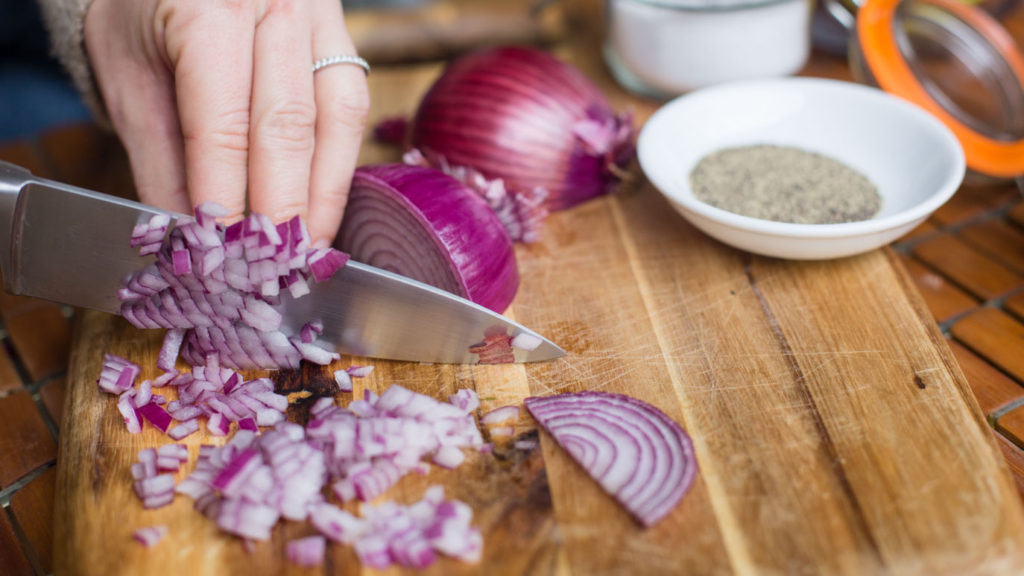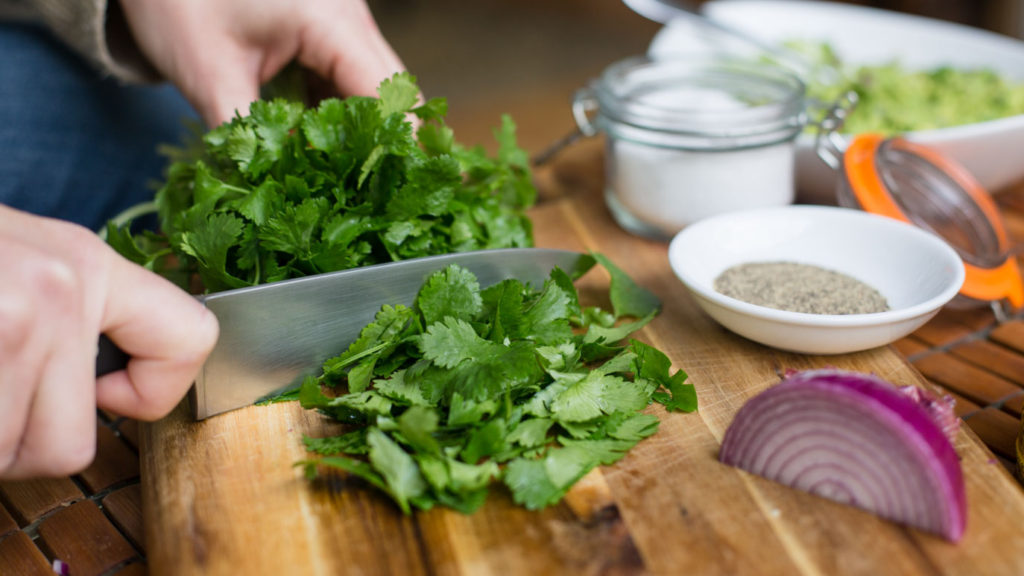 A generous amount of lime juice is added, along with salt and pepper before giving the guacamole one last thorough mixing.
Winter guacamole doesn't include jalapeno, but during the summer months, when jalapenos are in season, we love the added spice!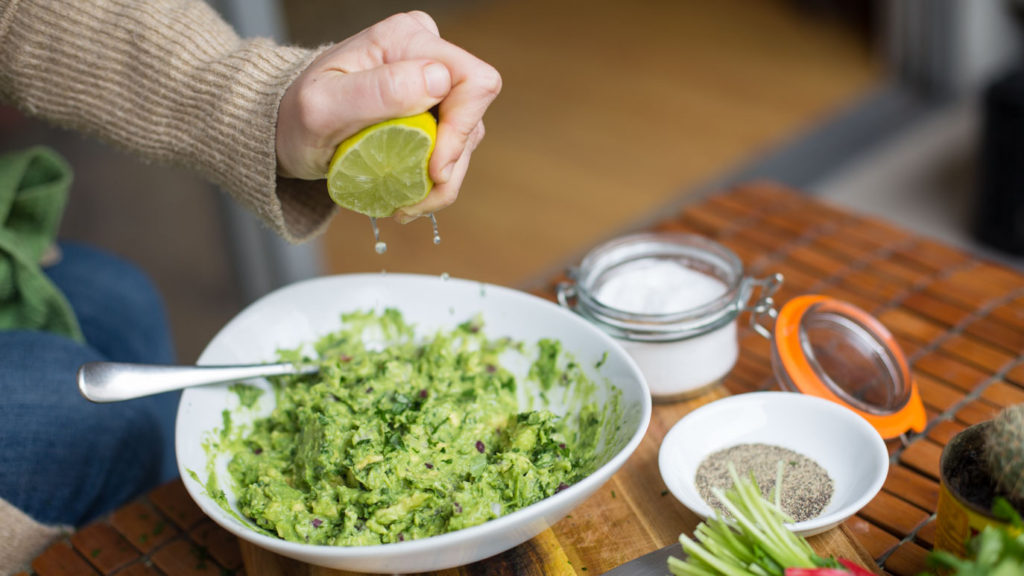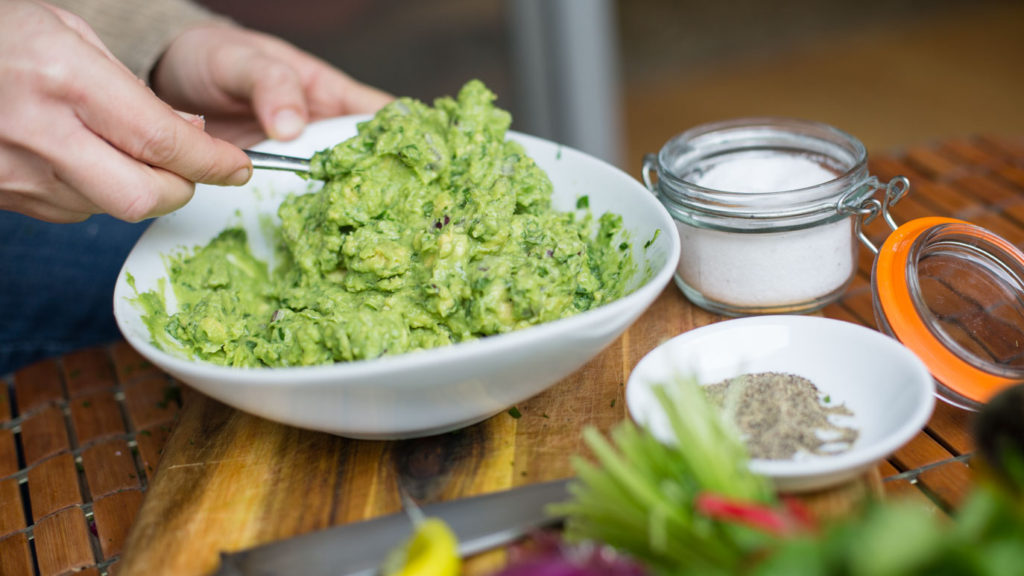 The resulting guacamole should be bright and flavorful with the avocado really shining through, and the other flavors accenting it perfectly.
For parties we always make at least 4-5 avocados worth of guacamole because it's perfect for dipping tortilla chips, crudite veggies, and spicy chicken wings, just to name a few. It can disappear fast!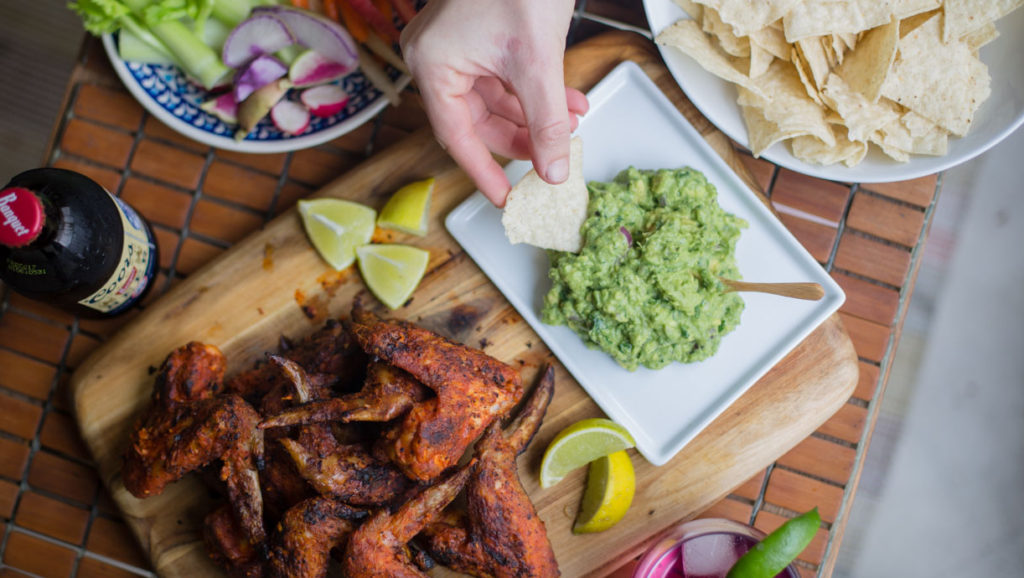 Ingredients
4 perfectly ripe, delicious avocados
1/4 of a red onion, finely chopped
1 cup of Cilantro, finely chopped (measure before chopping)
1 lime, juiced
1 teaspoon salt
1/4 teaspoon pepper
Recipe
The quality of the avocados, as well as the size of the avocados will affect the amount of each of the additional ingredients you use.
This recipe is based on four high quality, medium sized Fuerte avocados, and doesn't include jalapeno because it's winter, and they aren't in season at the moment.  In summer months, we love the added spice!
Slice each avocado in half. Discard the pit (or plant it!), scoop out the flesh and place in a large bowl.  Mash gently with a fork.
Finely chop the red onion and add to the bowl, mixing and mashing lightly.
Follow suit with the cilantro, lime juice, salt and pepper.
Taste the mixture and add additional cilantro, lime or salt to taste.
Storage Tips
If you make the guacamole ahead of time, there is no need to keep the pit! To prevent guac from oxidizing, aka turning brown, it's all in how you wrap it.
Place one piece of plastic wrap directly on the surface of the guacamole and upward on the inside of the bowl to prevent any air from reaching it.  Then, place another piece of plastic wrap tightly over the top of bowl and store it in the fridge until you're ready to eat.
HAPPY DIPPING!