We're embracing the Superbowl and serving these spicy grilled chicken wings with a giant bowl of guacamole!
These pasture-raised, grilled chicken wings are perfectly spicy, tender, and have a great grilled flavor. We're pairing them with freshly made guacamole to kick up the good fat content and help mellow the spice for those who can't quite handle the heat.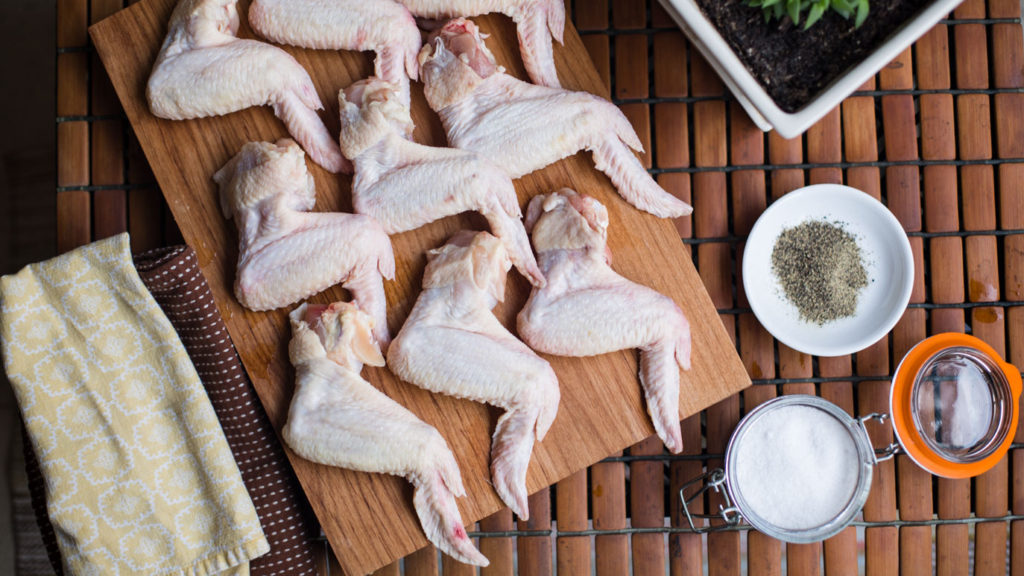 The wings we're using are whole, meaning the drumstick, wing and tip are all still in tact. Local farmers and ranchers that offer "wings" often sell them this way, and for grilling this style helps to ensure the meat stays moist. We highly recommend grilling whole wings for the best flavor!
Each chicken wing is generously seasoned with salt + pepper on both sides, then transferred to the grill.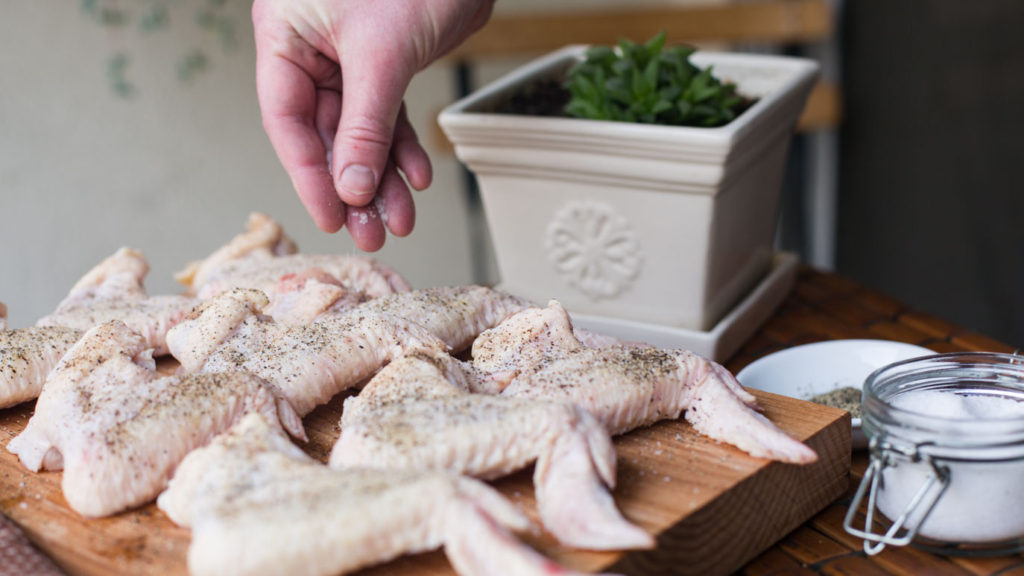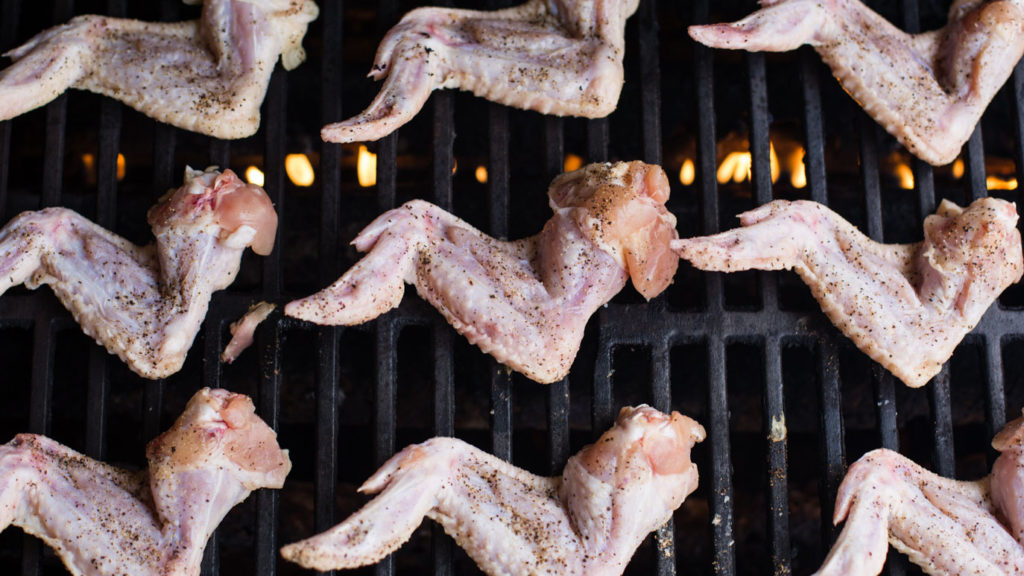 After about 10-15 minutes on each side, the wings will start to crisp and take on a golden color. It's time to toss them in our favorite spicy sauce, then return them to the grill for one last round of cooking.
The L+M team is majority east coast gals, and we have a huge affinity for Frank's Hot Sauce. It's perfectly vinegary, has just the right amount of spice and is awesome with finely chopped fresh garlic mixed in. It's not small batch or locally made, but the ingredient list isn't frightening, and we love it!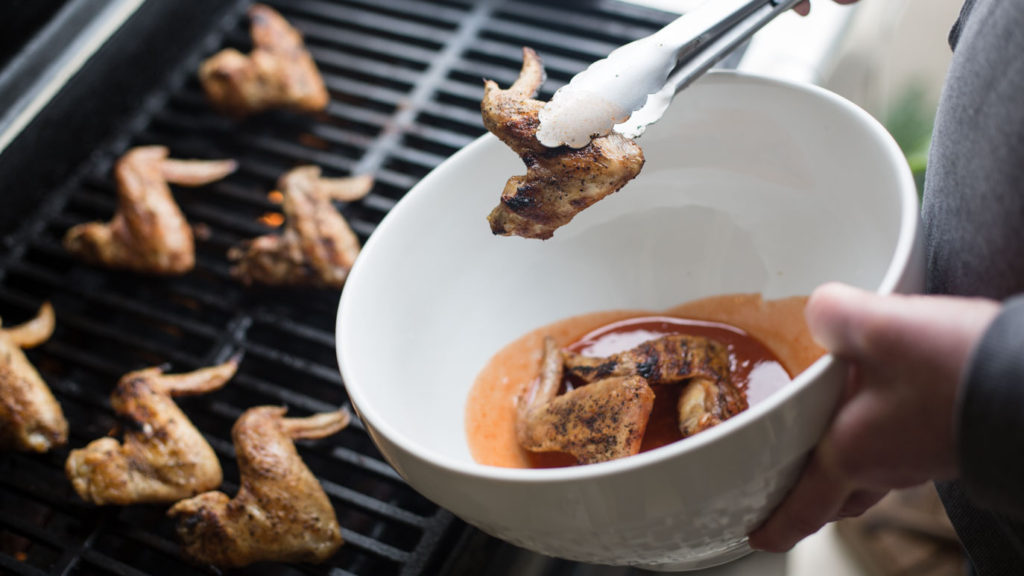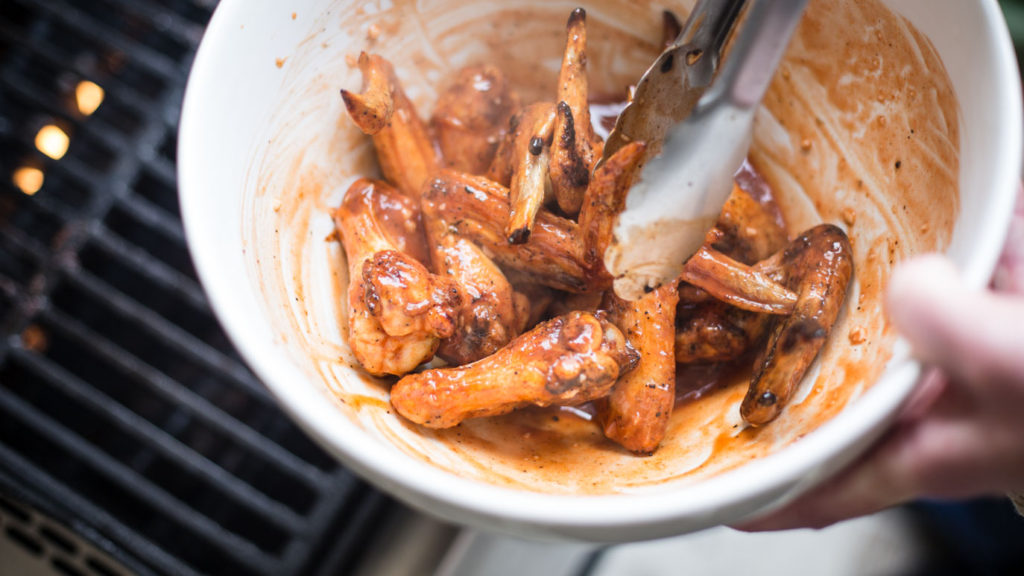 When the wings have achieved a satisfactory crispiness, they are piled high on a serving board next to a delicious heap of seasonal guacamole for the perfect Superbowl party offering.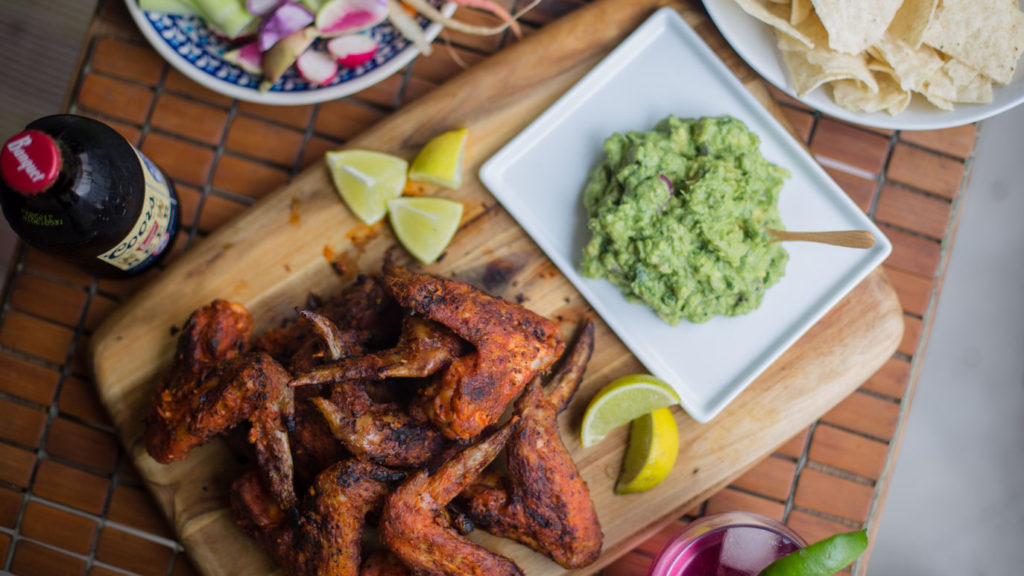 Spicy Grilled Chicken Wings
Ingredients
Chicken Wings, preferably whole
Frank's Hot Sauce – or visit our shop for some small-batch options
Fresh Garlic (optional)
Recipe
Pre-heat a grill to 300 degrees, or warm on medium heat for at least 10 minutes.
Generously season both sides of the each wing with salt + pepper
Place the wings on the grill and cook for 10-15 minutes on each side, until beginning to crisp and lightly browned
Remove the wings from the grill, toss them in your favorite hot sauce and return them to the grill.
Cook for another 10 minutes on each side
When crisped to your liking remove from the grill to serve. If you'd like you can toss them in sauce a second time.
Serve with guacamole, and enjoy!