Salt-cured olives. The perfect at-home preparation for olive lovers and haters alike.
Olive lovers, really love olives.  For them, a cheese board simply isn't complete without olives, and on some occasions olives alone are a perfectly suitable snack to pair with wine or a delicious beer.  I don't get it. I think I've tried every olive under the sun, and I'm consistently turned off by the flavor of the brine and often the texture of the olive.
I long to sip a martini garnished with a few pretty olives. The idea of delicately picking up the small skewer that lay just over the rim of my glass, slowly swirling the olives in my vodka, then romantically, gently, nibbling an olive off the end is so sexy! I love the look of a small beautiful bowl of mixed olives.  I want to eat them! But I can't. I drink my martinis with a twist and never eat the olives on a party board because as many times as I've tried, I just don't like the taste of olives.
All of that changed when I learned about salt-cured olives, dressed in olive oil and herbs.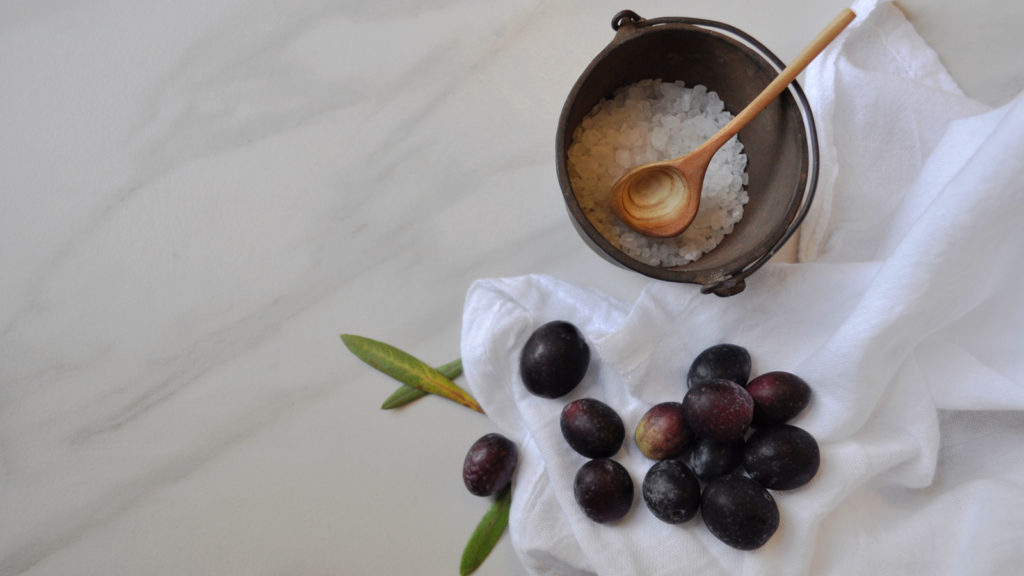 All of that changed when I learned about salt-cured olives dressed in olive oil and fresh herbs.
No brine, no lye, just ripe olives covered in salt until they release their oils (and inherent bitterness), then dressed in olive oil and fresh herbs like rosemary + thyme.  Maybe I wouldn't end up putting them in my martini, but an olive without the brine that I despise sounded promising, and simple!
The Leo + Matilida team purchased a few pounds of Liguria olives from Flora Bella Farms at the Santa Monica Farmers Market in late November and then followed the very simple recipe for covering them generously with sea salt.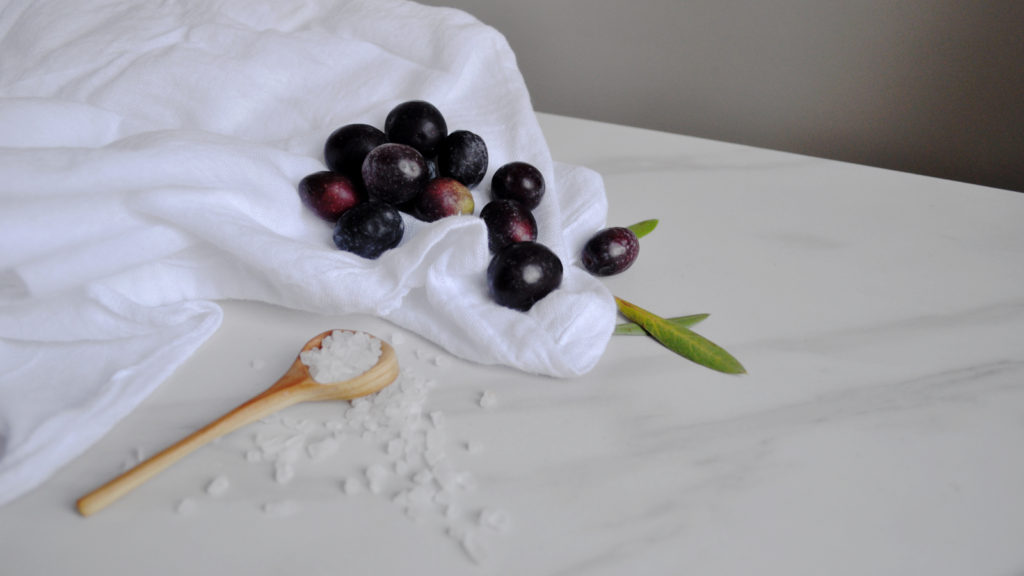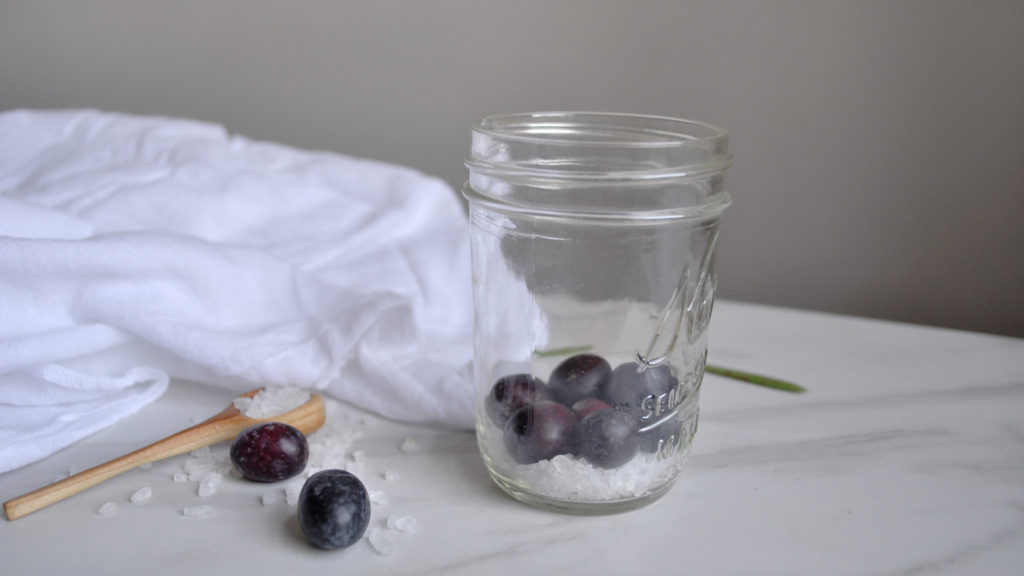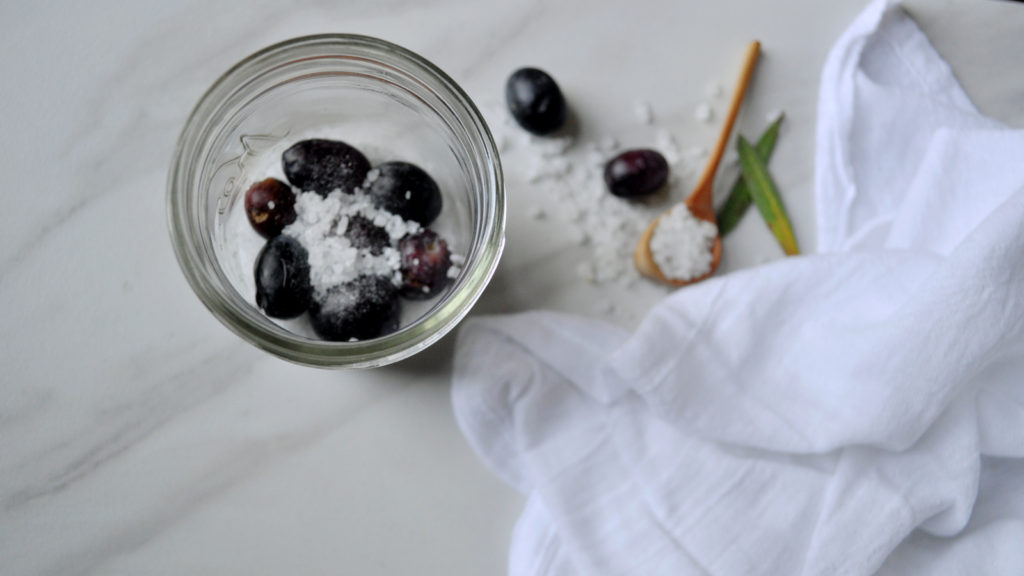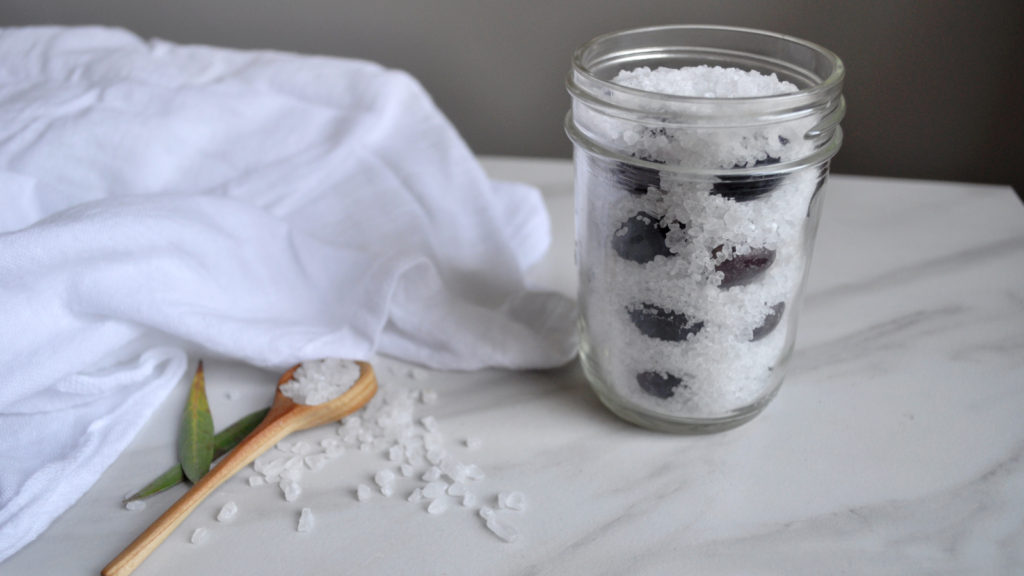 We stored the olives in a cool dry place, and checked on them periodically, removing any liquid the olives may have released.
After curing for about 6 weeks, the olives were a bit shriveled but still plump, and it was time to coat them with olive oil and freshly chopped herbs.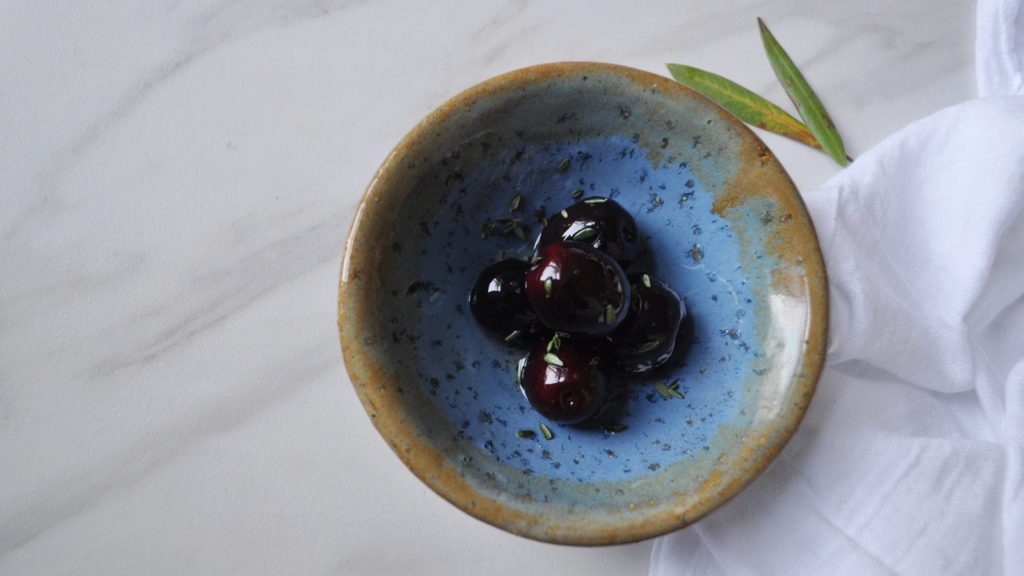 We allowed the olives to marinate for a few hours, then (truly) enjoyed them with a few good cheeses and some red wine. The flavor is very concentrated and just slightly bitter. They aren't right for swirling in my martini, but are a perfect addition to any party board!
Ripe (black) olives can be found at California farmers markets in November and December. Different varieties perform better with different curing processes, so it's helpful to ask your farmer what they suggest for the olive variety they are offering.
Written by Sarah Delevan
Photos by Melissa Becerra