What do Eureka, Meyer, Sweet, and Pink all have in common? They are all types of lemons!
Visit the farmer's market in January, and you'll see a whole world of lemons you may not have known existed. Each variety has a distinct appearance and flavor, and a list of uses that will get you excited to pick some up and start cooking!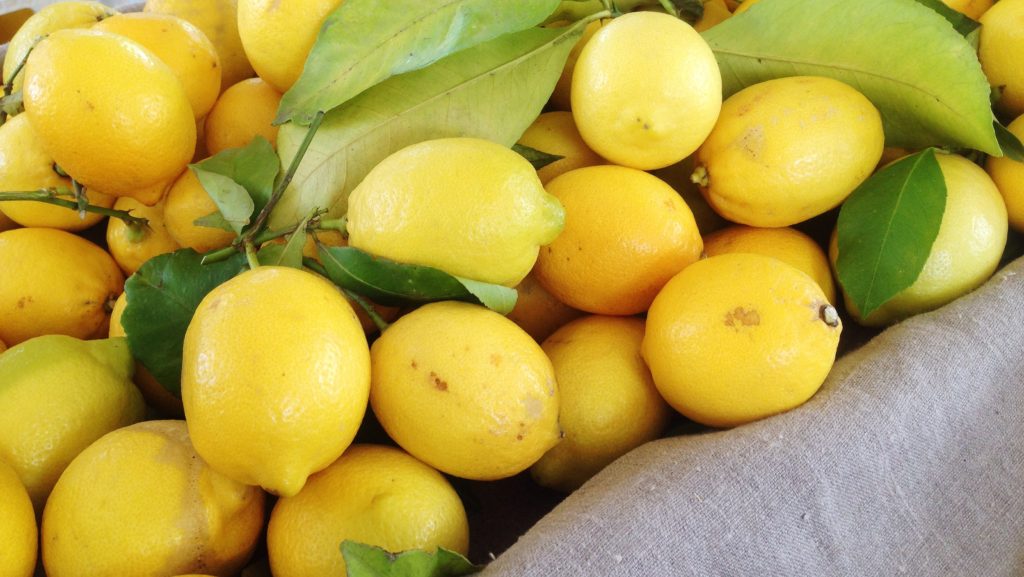 Eureka Lemon
The most common and commercially grown variety of lemon, Eurekas are widely used in making sauces, dressings, marinades, in seafood dishes, and as a garnish for many classic cocktails.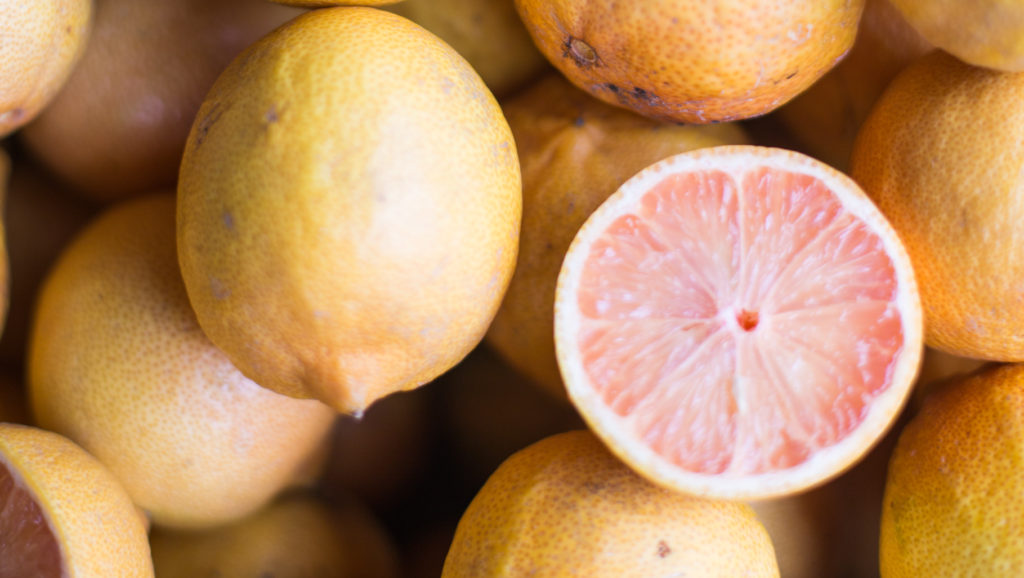 Pink Lemon -aka- Variegated Lemon
The term variegated essentially means to have two colors. Variegated lemons have yellow skin that is marked with green stripes, and reveal a pretty, light pink flesh when fully ripe.  Farmer Laura Rameriz, from JJ's Lone Daughter Ranch, says that the less green marks on the skin the brighter + darker the pink flesh.
The taste is just like a Eureka lemon, but because of the beautiful skin and pink flesh we love using these lemons as garnish, and wherever lemon slices are served or offered.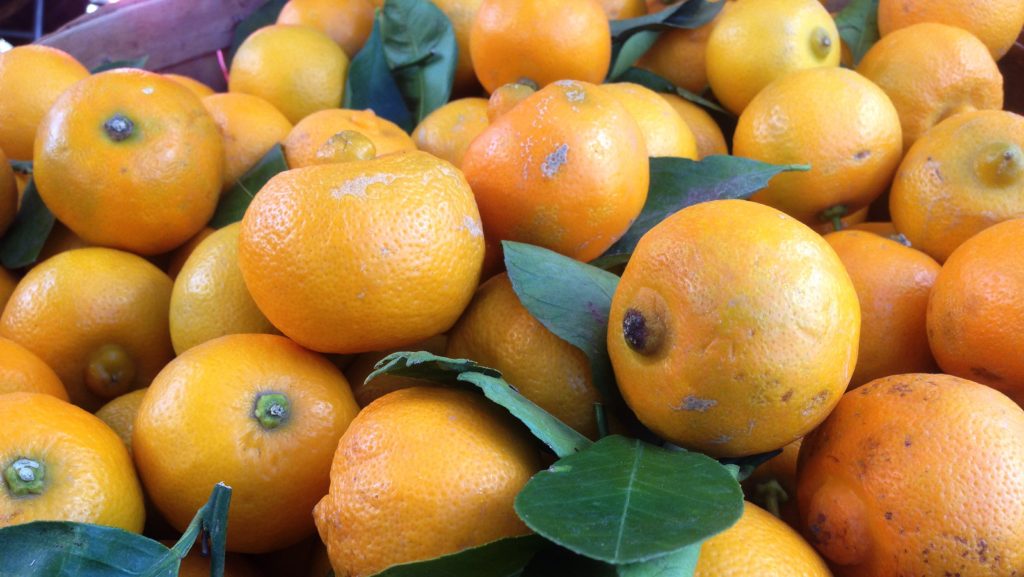 Pomona Sweet Lemon
Much rounder in shape, and a bit more orange in color than the Eureka lemon, the Pomona sweet lemon is truly a
sweet
lemon. With low acidity, easy to peel skin, and very few seeds, the Pomona is great in salad dressings, marinades and eaten fresh.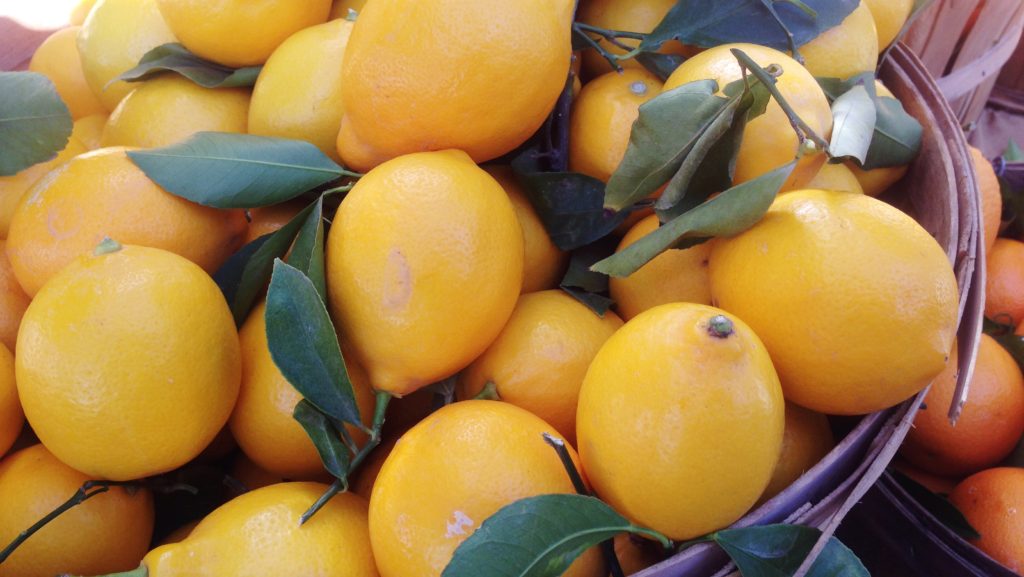 Meyer Lemon
Sweeter than a Eureka, but not quite as sweet as a Pomona, the Meyer lemon is identifiable by its smooth, glossy skin and a scent that is lemon-y with a touch of sugar.
Meyer lemons are great in dishes and drinks that range from savory to sweet, in fact, the LA Times created a list of 100 things to do with Meyer Lemon! Read their Top 100 list here.