Springtime means the start of berry season. From raspberries, to tiny wild strawberries, to the extra special mulberries
Here is a photo gallery of the seasons most delicious berries. Starting with Pudwill Farms blueberries, raspberries and blackberries.
Next to arrive at markets are strawberries. Early on they can taste a bit watery, so be patient and taste test before buying.
As the season starts to get into full swing, continue tasting a variety of strawberries to determine what your favorites are.  We love sweet berries like these Sugarberries from Milliken Family Farm, and the Albion variety has the perfect balance of acidity and sweetness.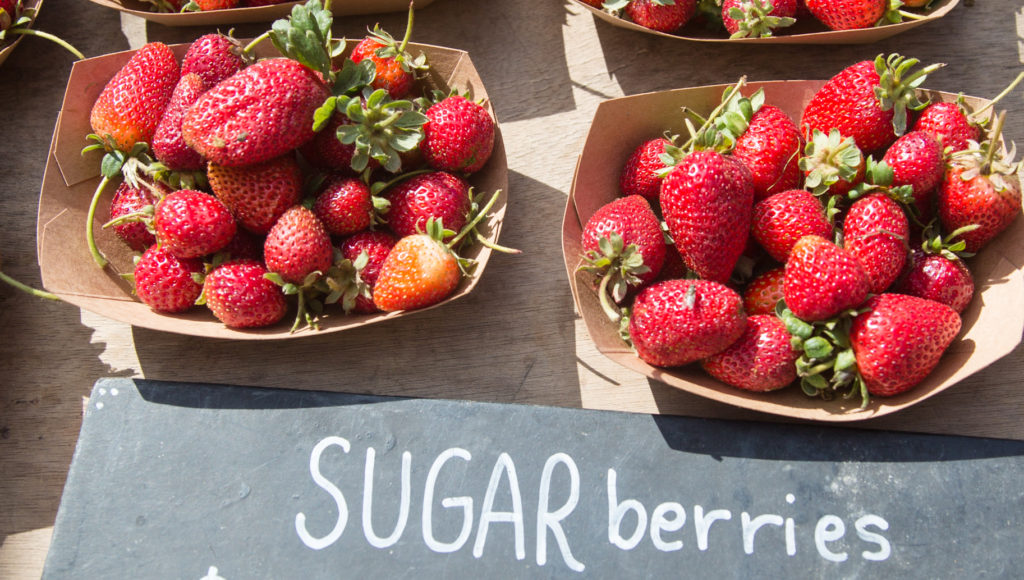 If you get to markets early enough, or make friends with your farmers, you may be lucky enough to score some golden raspberries, or blush raspberries, or perhaps even the purple and black varieties.  They exist!