Nutrient dense and under-celebrated; we think Chard should become part of your regular rotation of greens.
Rainbow Chard is an absolute stunner at the farmers market, but we would never make recommendations based on looks alone!  Chard also happens to be exceptionally delicious, is an excellent source Vitamins K and C, and will get you a quarter of your daily dose of iron.
Not too bitter or strong in flavor, well grown Chard is enjoyable raw, but we totally understand if you're not ready to try a big chard salad just yet.
If you're a novice, know that it's great sautéed, braised, and juiced, and that adding it to pasta, topping a pizza with it, or pairing it with a poached egg for your weekend brunch are all excellent ideas.
Sauteed Chard with Garlic + Lemon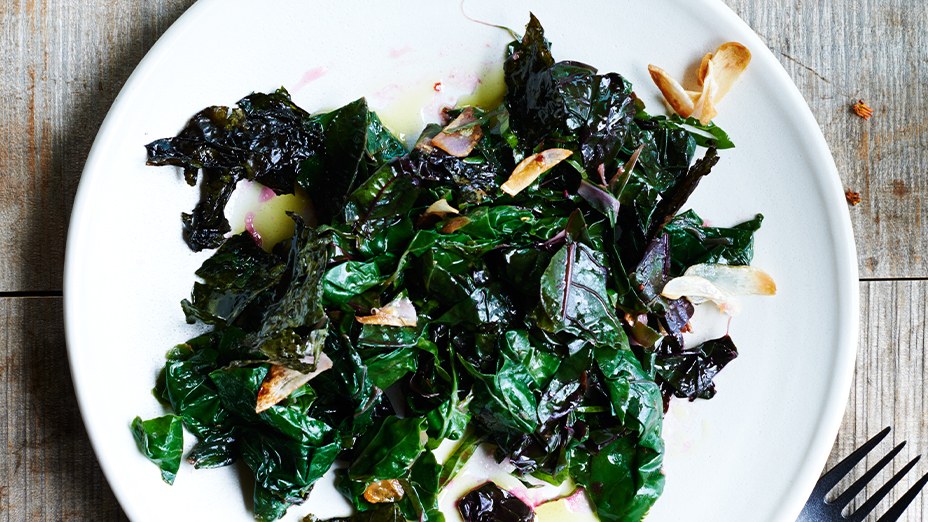 This is the perfect beginner preparation from Bon Appetit magazine.  We love their other suggestions for this delicious green too! Check them out here.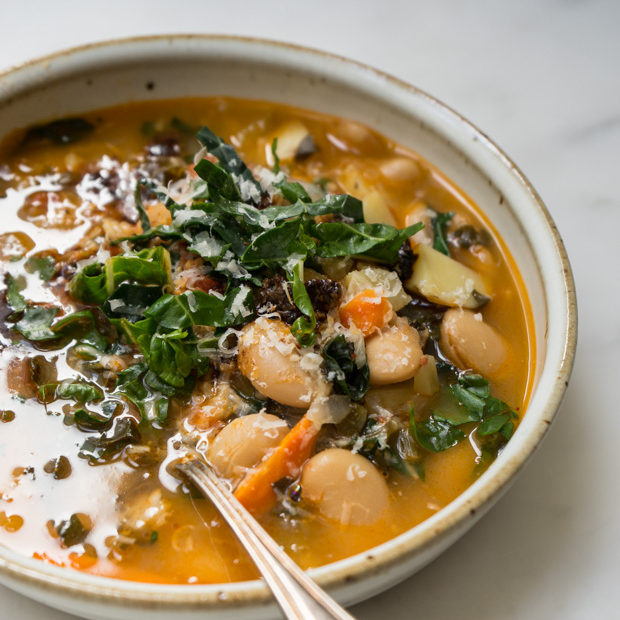 We loooove this stew from 101 Cookbooks for cold winter dinners, and weekend lunches while we watch the snow fall.
This recipe is a riff on a ribollita in which author Heidi Swanson uses carrots, potatoes and gigante white beans to create a clean-out-the-fridge stew. You can modify the recipe to include whatever beans you have on hand, and any extra ingredients you might have in your own fridge (especially if it's snowy outside).
See more pics and get the full recipe here.
Tips for Buying + Storing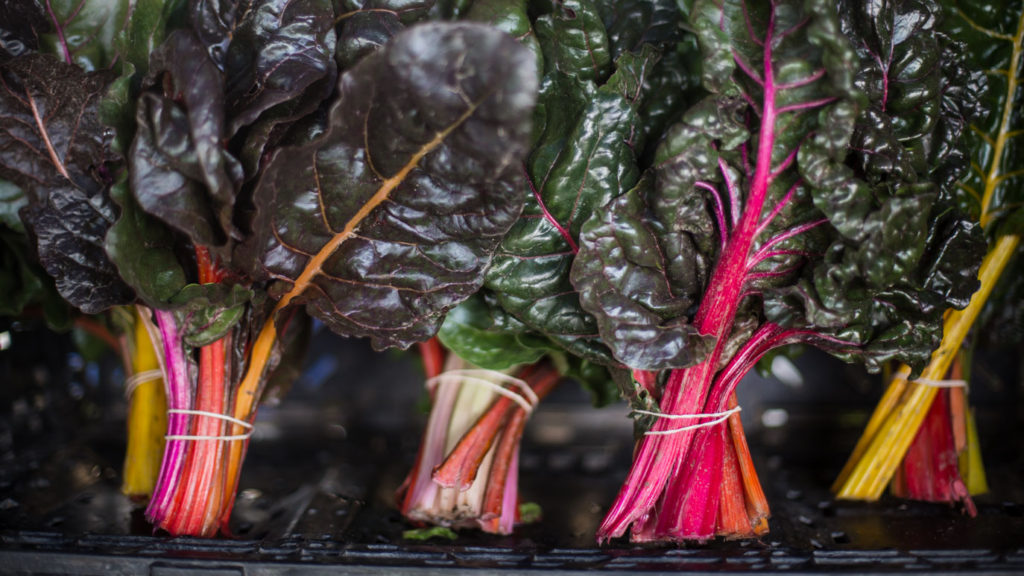 Look for deep green leaves and firm stems, and pass on any greens that are excessively wilted.
Wrap your chard in a plastic bag and place in the crisper. If you want it to last longer than 4-5 days, wrap the greens in a damp paper towel, then in an unsealed plastic bag in the crisper drawer.

Sauteed Chard with Garlic + Lemon photo via http://www.bonappetit.com
Chard Stew photo via http://www.101cookbooks.com